The United States of America intends to supply Egypt with F-15 fighters, according to General Frank McKenzie, commander of the US Central Command.
"I think we have the good news that we're going to get them F-15s, and it's long, hard work," McKenzie said during a congressional hearing.
McKenzie, the top US commander in the Middle East, did not provide details on the timing or number of F-15 jets Boeing is building that will be supplied to Egypt.
Perhaps the biggest reason for the continued operation of the F-15s, which have been followed by several generations of American fighter jets, is that they have never lost in engagements, which is a huge advantage, especially if the enemy has no F -15 sec.
The US F-15 multirole fighter operates in all weather conditions and is classified as a top airborne interceptor attack aircraft.
The American McDonnell Corporation developed the first principles of the F-15 aircraft in 1967, when the company was chosen to participate in a race to win the armament of the US Army. It asked the US Army to build an airplane that would guarantee him superiority in the air.
Nicknamed the Queen of the Air, McDonnell managed to win the admiration of the army, and on December 23, 1969, she signed a contract with it to produce F-15 fighters, which first flew on July 27, 1972.
McDonnell Douglas Corporation subsequently merged with Boeing in 1996 under the name Boeing Aviation.
As the backbone of air forces around the world, the aircraft is characterized by its low risk and combat multitasking, as well as its unparalleled payload capacity, in addition to its rigorous performance.
The production company has developed several types of F-15 aircraft, including the single-seat F-15S and the two-seat F-15B and D.
There is also the "F-15 Eagle Strike", a fast, long-range, high-flying fighter capable of destroying targets in the air or on the ground at night or day.
F-15 fighter specifications
He is 63 feet 9 inches (19.43 meters) tall.
The height is 18 feet 8 inches (5.69 meters).
Wingspan: 42 ft 10 in (13.06 m)
The speed is 1875 miles per hour (Mach 2.5).
The elevation is 65,000 feet (19,697 meters).
Gross weight: 20,200kg
Maximum takeoff weight 68,000 lb (30,600 kg).
Range: 5,550 km with 3 additional fuel tanks
Engagement radius: 1967 km
Cost: approximately $28-30 million (1998)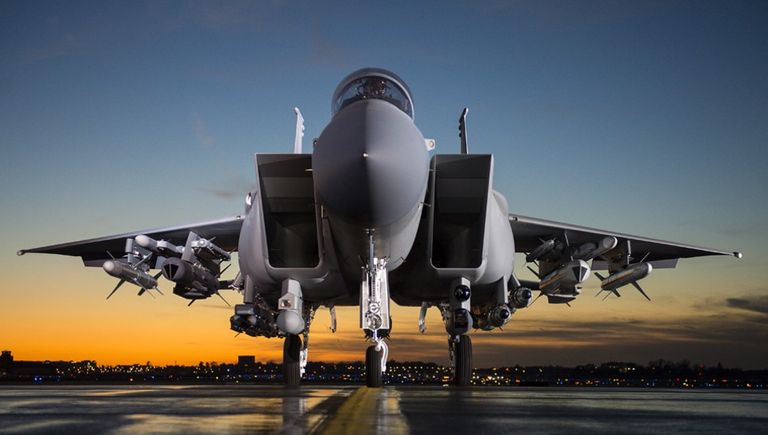 armament
Single 20mm machine gun
missiles:
4 AIM-7 Sparrow air-to-surface missiles
AGM 130 air-to-surface missiles and AGM-65 Maverick missiles
4 AIM-9 Sidewinder air-to-air missiles
8 AIM-120 AMRAAM missiles
In addition to its ability to carry precision-guided munitions and cluster bombs,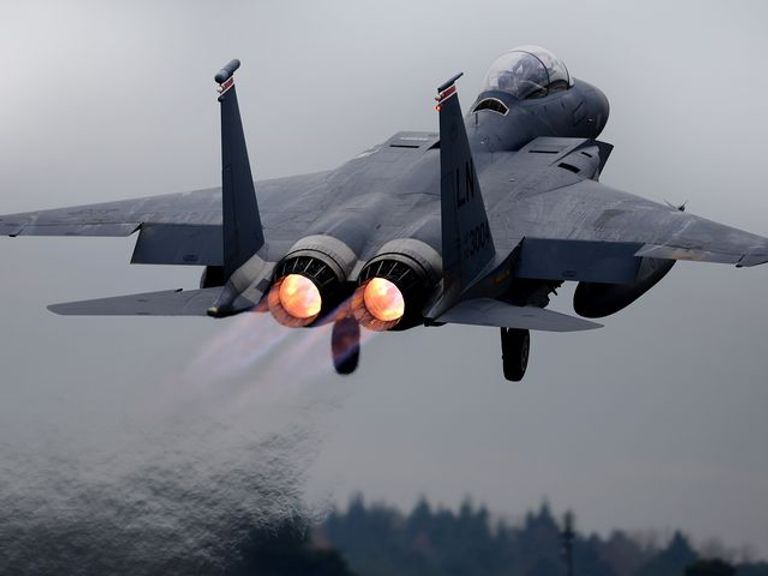 new generation
The F-15 was one of the most important fighter aircraft to appear in the late 20th century, with more than 1,100 models built as of 2008.
The new generation of the F-15 fighter, known as the BF-15EX, has greater maneuverability, greater range and greater weapons load.
Surprise.. "Airbus" delivers a new aircraft to Russia after the start of the war in Ukraine
According to US Air Force magazine, the F-15EX will be equipped with a new electronic warfare (EW) system, advanced cockpit systems, state-of-the-art sensors and radars, the latest mission systems and software capabilities.
It is also equipped with Open Mission Systems (OMS) with Advanced Battlefield Management Systems (ABMS), allowing rapid integration of the latest aircraft technology and ensuring the platform remains relevant for decades to come.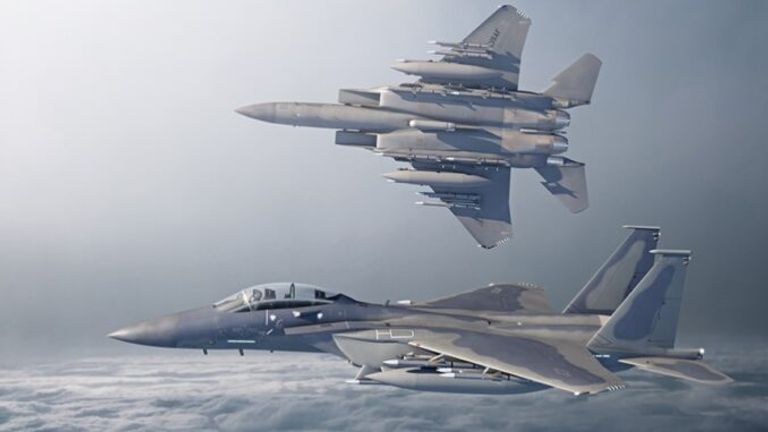 These aircraft are twin-engined, providing increased mission capability and increased pilot safety.
The modernization of the F-15s will not change the operational strategy either, since these fighters are supposed to complement the F-35, not replace it.
The F-35 enters enemy airspace to identify and engage targets, using superior detection and stealth technology, carrying weapons in an internal hatch to maintain radar level stealth.
The F-15EX can carry approximately 30,000 pounds of weapons, including 24 air-to-air missiles in a single mission, making it an excellent choice for anyone looking to acquire an aircraft with technology and weapons capabilities that support all tasks in hostile environments with high efficiency to ensure your air superiority.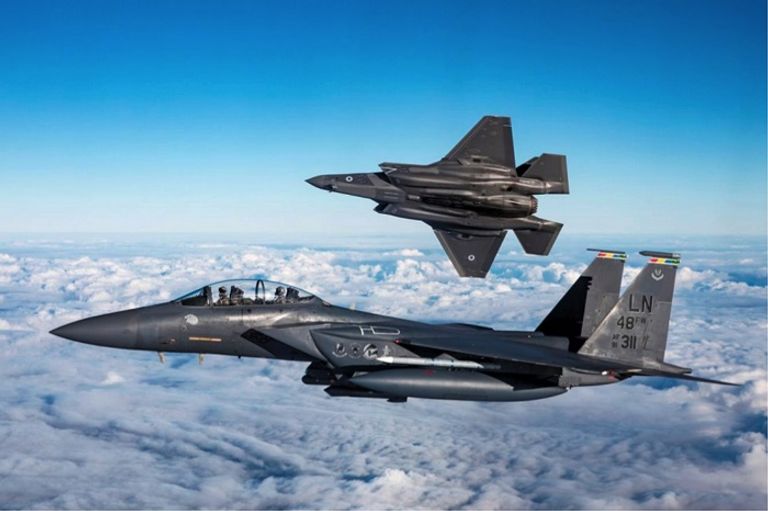 In contrast, the F-35 can only carry 5,700 pounds, according to the plane's manufacturer, Lockheed Martin.
The F-15EX is also designed to be the first US fighter aircraft capable of carrying hypersonic weapons, a new class of high-velocity weapons for front-line attack and threat deterrence, and this will be essential in preparing against any potential confrontation.
The most outstanding specifications of the F-15EX aircraft
Height: 19.43m
Wingspan: 13.05m
Height: 18.54m
Suite area: 56.5 m²
Engine: F110-GE-129
Maximum altitude: 60,000 feet
Empty weight: 114,500 kg
Gross weight: 37000kg
Top speed: 2.5 Mach 2,660 km/h, making it the fastest combat fighter
Cost: $80 million
Operating cost: $27,000/hour