Iraqi singer Kazem El-Saher surprised attendees at his last concert in the United States when his two granddaughters took the stage and sang his songs in a distinctive voice.
The rise of the Tsar's two granddaughters, "Sana and Aya", daughters of his son Wissam, to the stage of a party in the state of Los Angeles, USA, caught the attention of fans of Kazem El Saher.
The Iraqi artist not only posted the video clip with his granddaughter on his social media accounts, but also posted a photo of himself with them, which generated extensive interaction.
The lover of the masses in the Arab world engaged in a lyrical link with his two granddaughters to the rhythm of the song "Eid Al-Ashak", amid great interaction from his fans, who were eager to attend his concert.
And quickly, social media pioneers circulated images of the school of love founder and owner of the love icon since his first appearance in 1981, interacting with his grandchildren in his appearance and celebrating his distinguished singing performance.
Kazem El-Saher has an effective following on social media platforms, and as soon as he posts a picture of his concerts or video clips, thousands of his fans are instantly engaged.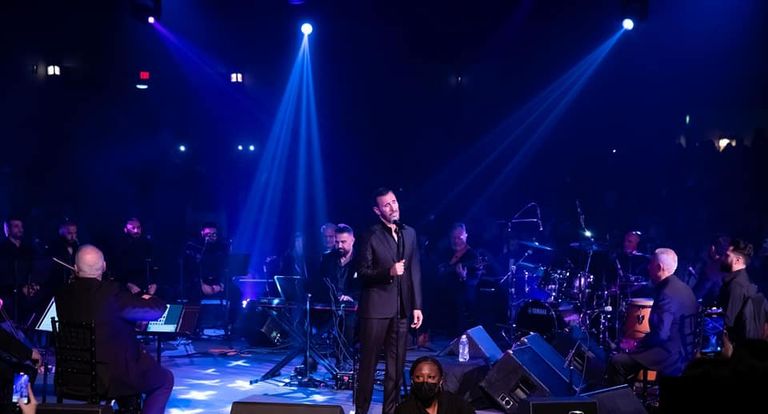 His latest photo with his two granddaughters received nearly 27,000 likes on his personal official Facebook page, while more than 2,000 of his fans commented on it.
Kazem El Saher.. the handsome grandfather
Lovers of César, who has remained from the mid-nineties until now on the throne of the emotional song, and despite the fact that the ambassador of the Arab song has exceeded 65 years, but his public sees him retaining his attractiveness and distinctive appearance even if he appeared with his two granddaughters on stage.
Several users of the social network "Facebook" called Kazem El-Saher "the handsome grandfather", after he captured the hearts of his followers by posting images and clips from his concert, which had a great success with the masses, while others resorted to sharing clips of Cesar's old songs, such as "Zaydini Eshka", "La odio", "La tirana" and "Di que te amo", to indicate his interaction with the El Saher party.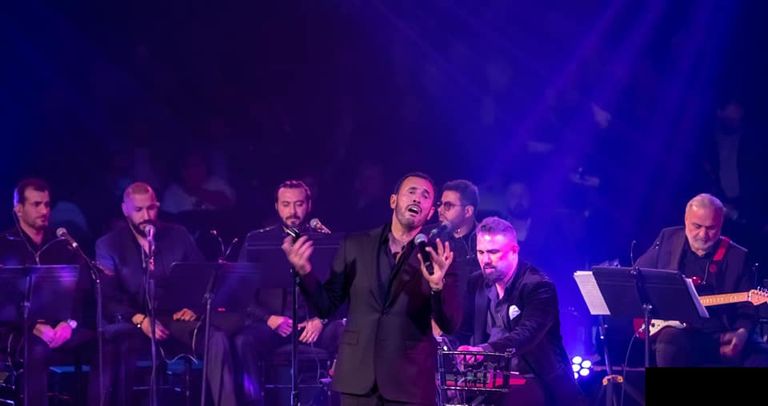 Al-Saher is reported to have married early, at the age of 19, and this marriage resulted in two sons, "Wissam and Omar", and the separation came quickly, and when he spoke about this experience, he said that the failure. due to lack of experience and immaturity, and Al-Saher did not close her heart, and in 2018 she announced her sermon from the Tunisian Sarah Al-Mufti.