The former French coach of Real Madrid, Zinedine Zidane, plans to inflict 4 goals on the royal team, with the help of his striker and compatriot Karim Benzema.
Zidane has left training Real Madrid After the end of last season, after the team failed to win any titles, after fierce competition for the Spanish League and European Champions League titles.
Zizou's name was linked in the previous stage to a return to training, as he manages Paris Saint-Germain next season, replacing Mauricio Pochettino, who is close to leaving at the end of the season after leaving the Champions League.
And the Spanish newspaper El Nacional reported that Zidane is interested in including a group of Real Madrid players when he is in charge of Paris Saint-Germain, including his compatriot Karim Benzema, who has a close friendship with Zizou.
Benzema was the key to Real Madrid's 2018 Champions League title under Zidane, scoring twice in a 3-1 win over Liverpool in the final.
According to the Spanish newspaper, Zidane wants to sign Benzema, who is the top scorer in the Spanish league, to compensate for the departure of Frenchman Kylian Mbappé to the royal team.
In the same context, Zizou wants to sign another Frenchman, Ferland Mendy, who considers him a fundamental element in his plans with Paris Saint-Germain, after he brought him from Lyon, France, to Real Madrid, and made him a essential element. in the selection of the Spanish capital.
Despite the difficulty of Mendy's departure from Real Madrid, Zidane is confident that the financial capabilities of the Parisian club will be able to bring the French player to the Parc des Princes.
In addition, Zidane wants to incorporate the Brazilian midfielder Casemiro, who was a fixture in Zidane's squad during his time at Real.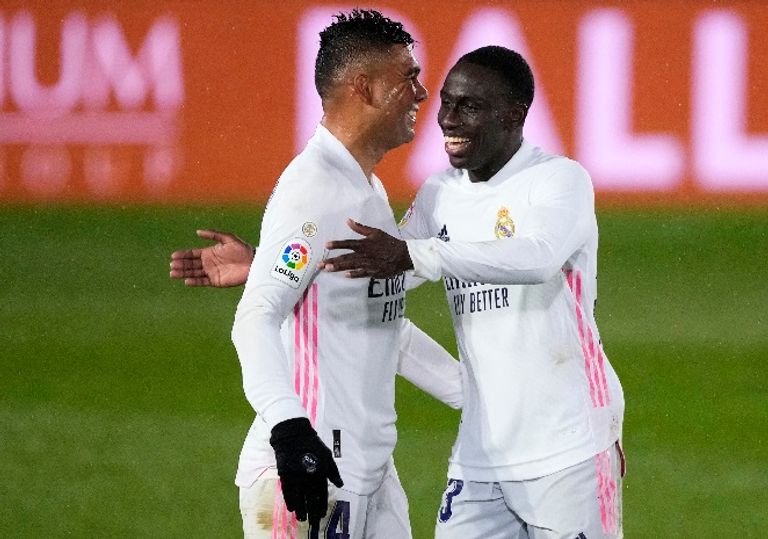 The fourth and last name is the Spanish winger Dani Carvajal, who was described by the Spanish newspaper as one of Zidane's trusted men, given the veteran player's desire to experiment outside of Spain before retiring.
What could boost the signing of Carvajal by Paris Saint-Germain is Real Madrid's desire to take over Reese James, Chelsea's rising winger, whom Pérez considers the future of the team in this position.