The Ramez Jalal show is highly watched in Ramadan as it is the best and biggest prank show in the Arab world.
For 13 years, Ramez Jalal has known how to present a different and successful program, and his ideas are characterized by extreme audacity and high production costs.
One of the factors of the success of the Ramez Jalal mold is its lightness and presence, and the victims are always artists, athletes and public figures.
The Ramez Jalal program will be shown in Ramadan 2022 directly after the Maghreb call to prayer, throughout the holy month of Ramadan on MBC Egypt.
What is Ramez Jalal program in Ramadan 2022?
The MBC group revealed the name of the new program Ramez Jalal, which is scheduled to be shown within its programming map in Ramadan 2022.
And it is named after the show, the group announced, "Ramez Movie Star," and Egyptian artist, Ramiz Jalal, revealed the propaganda poster for his new prank show in Ramadan 2022.
Ramez Jalal published, through his personal accounts on social networks, about the promotional poster of his new program, and attached it to a comment in which he said: "In the name of God we trust in God, and in his prayer , peace. and blessings be with our master Muhammad and his family and his companions Ramadan 2022, on MBC Egypt, Ramez Jalal.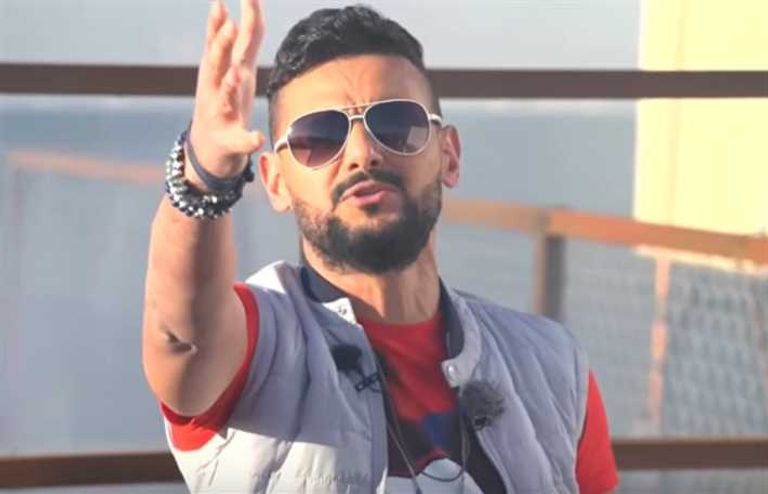 The name of the program Ramez Jalal Ramadan 2022
A lot of social media pioneers tried to anticipate the name of the Ramez Jalal program in Ramadan 2022, and a large segment of the audience thought that it had the name "Ramez Makho Harb", but it turned out that the joke of Ramez Jalal 2022 was called Ramez Movie Star.
Ad Ramez Jalal 2022

The Ramez Jalal program, "Ramez Movie Star" in Ramadan 2022, is expected to host a group of artists and athletes, including artist Ghada Adel, Yasmine Sabry, Mohamed Anwar, Lebanese star Cynthia Khalifa, Badr Bannon and Amr Al-Sulayya, the Al-Ahly club duo, as well as public and critical figures, athletes who led the trend during the last period with various events, and will be added to the list of victims of Ramiz Jalal Ramadan's prank 2022
The public awaits the presentation of the Ramez Jalal 2022 ad, on the MBC Egypt screen, to learn the details and characteristics of the new trick that tempts its guests in the new season.