On Sunday, Israeli Foreign Minister Yair Lapid called on Russia for a ceasefire in Ukraine and a solution to the conflict through the negotiating table.
Concluding his meeting with Romanian Foreign Minister Bogdan Aurescu, Lapid said: "Like Romania, Israel condemns the Russian military operation in Ukraine. It has no justification, and we call on Russia to cease fire and its attacks, and resolve this conflict. across the negotiating table.
"Israel will do everything possible to help find a peaceful solution," Lapid added. "We are working in full coordination with our ally, the United States, and with our European partners to try to put an end to this violent tragedy as quickly as possible. "
Lapid had arrived in the Romanian capital Bucharest on Saturday night on a tour that would later take him to Slovakia.
In a statement received by Al-Ain Al-Akhbar, the Israeli Foreign Ministry said that Lapid also held talks with Prime Minister Ciucci on the situation in Europe and the issue of dealing with refugees.
Lapid said: "The Romanian government works closely with us and has been very helpful in saving many lives, including Jewish children from an orphanage in Odessa, children with cancer who were sent to Israel for treatment, and thousands of refugees who fled to Israel. through siret. crossing… their lives were saved thanks to our cooperation.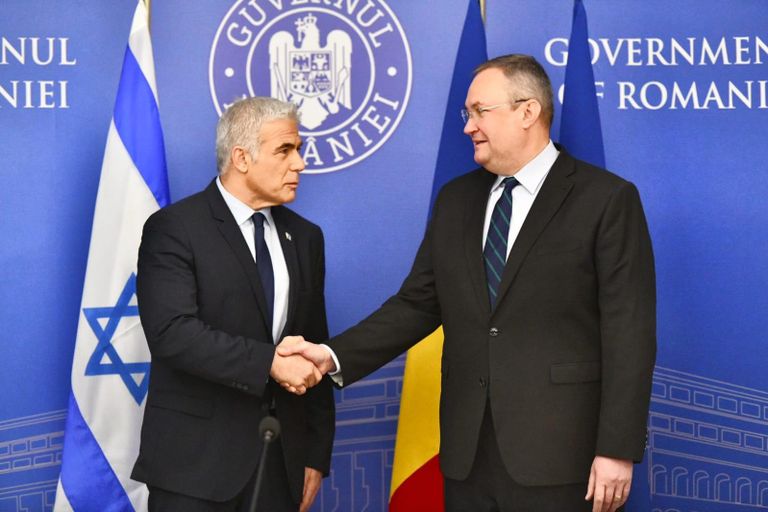 The statement added, concluding Lapid's meeting with the Romanian prime minister, that the meeting addressed the situation in Ukraine and its impact on Romania.
"The two countries discussed the situation of refugees at the borders and humanitarian aid to Israel and Romania," he added.
Later, Lapid departed for a tour of one of the Jewish Agency's refugee centers in Bucharest, and from there to the Seret border crossing, where Israeli Foreign Ministry employees were stationed to help refugees escape. from almost the first day of fighting.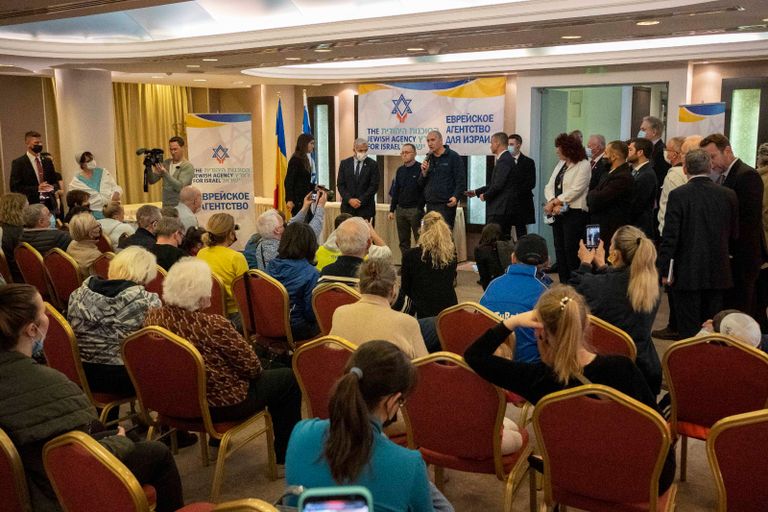 At the Bucharest immigration center, he met new immigrants who fled the war in Ukraine, some of whom will immigrate to Israel tonight.
To Jewish immigrants, Lapid said, "You have an advantage that no one else has, and that is the fact that no matter what house you have left, you have another house waiting for you."
He added: "This is the reason for the establishment of the State of Israel… for these moments, to make sure that there is not a single Jew in the world who has nowhere to go, when you land at Ben Gurion Airport, something strange will will happen and you will feel at home".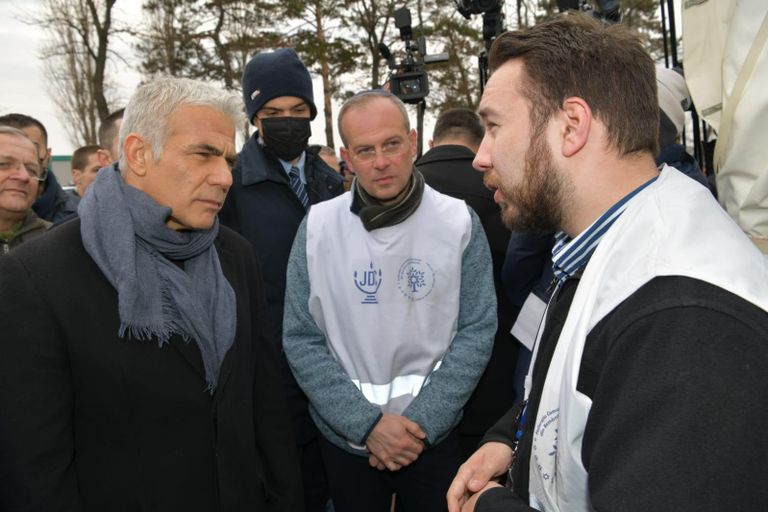 The Israeli Foreign Ministry indicated that the Bucharest Immigrant Center is one of several centers established by the Jewish Agency in Ukraine's neighboring countries immediately after the outbreak of the war to accommodate the influx of Jewish refugees and help those seeking emigrate to Israel.
The Israeli Foreign Ministry said: "In Bucharest alone, four Jewish Agency migrant centers operate, housing some 1,000 refugees who fled the war in Ukraine.