On Sunday, the Egyptian Ministry of Health and Population launched the national campaign to vaccinate against polio for free, and it will last for 4 days, at the governorate level.
The campaign comes amid enthusiasm to increase the social immunity of children up to the age of 5 and keep Egypt disease-free.
Its goal is to vaccinate all children from one day to five years old, both Egyptians and non-Egyptians residing in the land of Egypt, according to Egyptian newspapers.
The campaign toured homes raising the slogan "from house to house" in all governorates, villages and remote areas, in addition to being present in:
Offices, units and health centers.
– Main squares, metro and train stations.
– Next to mosques, churches and nightclubs.
Markets, parking lots and buses
This is added to the permanent teams present in the health offices, health units and medical centers at the level of the governorates of the Republic.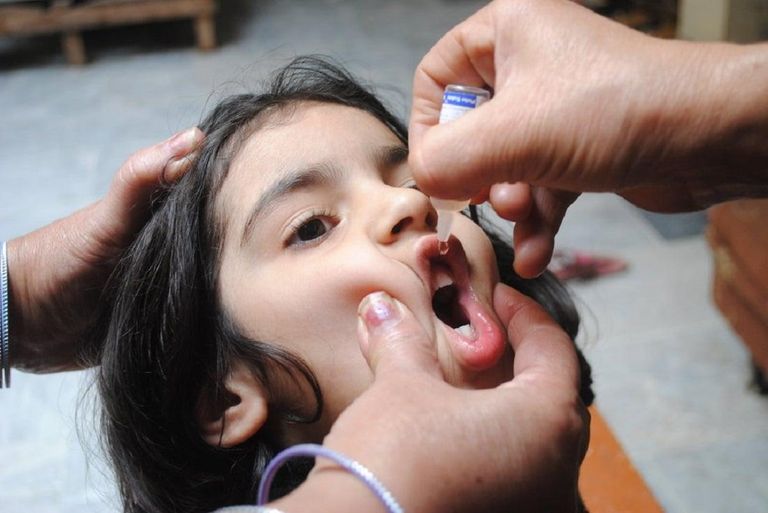 The Ministry called on all families to go with their children to the nearest headquarters for the parking of the national polio vaccination campaign teams, in order to preserve their health and protect them from contracting the disease, highlighting that vaccines are safe and free.
Polio is spread by drinking contaminated water, eating contaminated food, or touching contaminated surfaces and then touching your mouth. It is a highly contagious disease, confirming the need for children in the target age groups to receive the polio vaccine.
The Ministry of Health warned against vaccination while the child has some conditions, such as high fever, or during a serious illness, or if he is receiving chemotherapy or suffering from diseases such as cancer and primary immunodeficiency.