American actor Tom Hanks barged into a bride's wedding in Pittsburgh, USA, to surprise her with a kind gesture.
According to the British newspaper The Independent, the Oscar-winning actor is in Pittsburgh, Pennsylvania, United States, for the shooting of his new movie, A Man Called Ove.
The newspaper reported that Tom Hanks saw a bride taking pictures of the wedding ceremony during his wanderings; She asked him to be invited to family photos with him and his wife, actress Rita Wilson.
Hanks is known for his kindness and gentle attitude towards fans, which of course made future wife Grace Gwaltney agree.
The girlfriend said: "When the situation happened, we were confused at first, and we all stared at the two stars for a few seconds, then we cried with astonishment and happiness."
"We all dream of meeting a star or celebrity on an ordinary day, but when the dream comes true, and especially when you meet a national treasure like Tom Hanks, it's hard to fathom," said event photographer Rachel Rowland.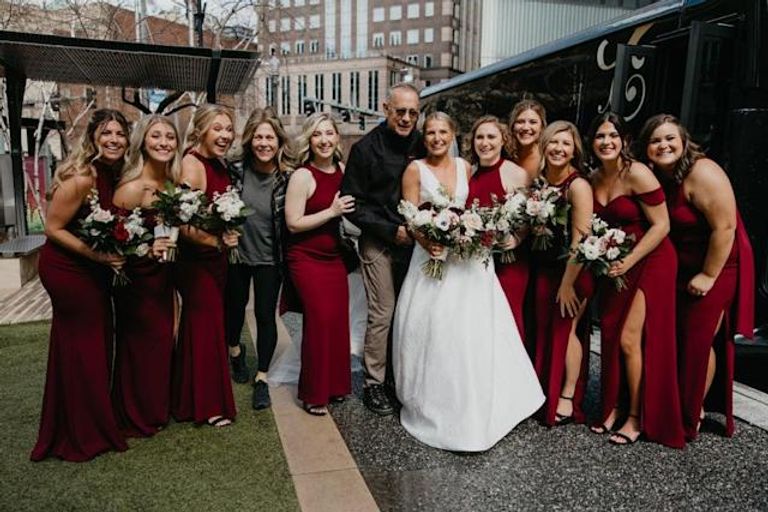 She added that Tom Hanks insisted on taking photos with the bride and made sure all the bridesmaids were in the photo.
She continued, "Tom Hanks is really just what you imagine him to be, full of love and happiness, cheerful, spontaneous and gentle."
This is not the first time that Tom Hanks has surprised two newlyweds in their wedding photos; In 2016, he posted a photo of himself with two newlyweds who surprised them while posing for their wedding photos in Central Park.