Ukraine announced on Sunday that it was launching small counterattacks as the Russian army tried to encircle its forces.

Oleksiy Aristovich, an adviser to the Ukrainian president, said Ukraine was launching small counterattacks as the Russian army tried to encircle his forces in the east of the country.
The Ukrainian foreign minister had announced that the United States had assured kyiv that it "does not oppose" the surrender of Polish fighters.
"The United States assured us that it is not opposed to the transfer of aircraft," wrote Dmytro Kuleba, who earlier met with US President Joe Biden during his visit to Poland, adding that "now the ball is in the court of Poland".
On March 8, Poland announced its readiness to "transfer without delay and free of charge all its MiG-29 fighters to the Ramstein base (in Germany) and make them available to the US government", after which they will be handed over to Ukraine.
Washington first considered that this offer was not "appropriate", but the next day the Pentagon expressed its categorical rejection of the proposal.
"We believe that the addition of these aircraft to the Ukrainian fleet would not significantly change the effectiveness of the Ukrainian Air Force vis-a-vis Russian air capabilities," Pentagon spokesman John Kirby said at the time.
He added that "intelligence services consider that the transfer of MiG-29 fighters may lead to a large Russian response, which would increase the possibility of a military escalation with NATO."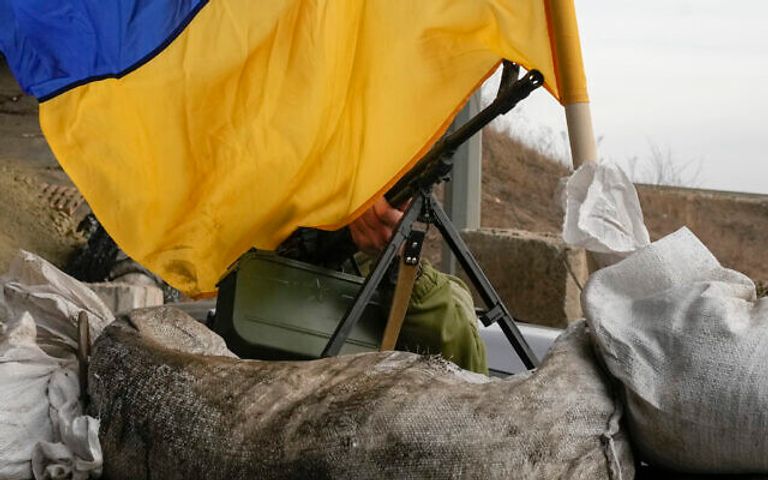 In the same context, the US envoy to NATO said today that Washington is not pursuing a policy aimed at regime change in Russia, in the latest attempt to clarify President Biden's claim that Russian President Vladimir Putin "cannot stay in power".
"The United States is not pursuing a policy of regime change in Russia … in a word," Julian Smith told CNN's State of the Union.
He added that Biden's comments were intended to emphasize that the international community cannot allow Putin to wage war in Ukraine or continue to engage in more aggressive actions in the wake of Russia's invasion of the country.