The contract for those qualified for the quarterfinals of the Champions League was completed on Wednesday night, with the incorporation of Villarreal from Spain and Chelsea from England.
Villarreal managed to eliminate Juventus from the round of 16, after beating them 3-0 in the second leg, to win 4-1 on aggregate.
For its part, the English team defeated French Lille after beating them 2-0 and 2-1 round trip, to also beat them 4-1 on aggregate.
Villarreal and Chelsea joined the teams that advanced to the quarter-finals, namely Real Madrid and Atletico Madrid, Spanish and English pair Liverpool and Manchester City, plus Bayern Munich and Benfica.
Record

Chelsea manager Thomas Tuchel won 32 times in his first 50 Champions League games, more than any other manager in history.
Tuchel surpassed the previous record held by Frenchman Zinedine Zidane, who recorded 31 wins from his first 50 games in the tournament, all of them for Real Madrid.
Spaniard Pep Guardiola is third on the list with 30 wins from his first 50 games, followed by his compatriot Vicente del Bosque with 29 wins.
The fall of the French league
The Champions League quarter-finals will be without teams from the French League this season, after Paris Saint-Germain and Lille were eliminated from the round of 16.
This is the third time that neither French Ligue 1 team has qualified for the quarter-finals in the last 5 seasons.
hex list

Villarreal became the sixth team to win at Juventus' stronghold in the playoffs after Manchester United in 1999, Deportivo La Coruna in 2004, Bayern Munich in 2013, Real Madrid and Ajax in 2018 and 2019. respectively.
bidominance

The quarterfinals will feature the presence of 3 teams from the Spanish League and the same from the Premier League, after qualifying Villarreal, Real Madrid and Atlético, as well as Chelsea, Liverpool and Manchester City.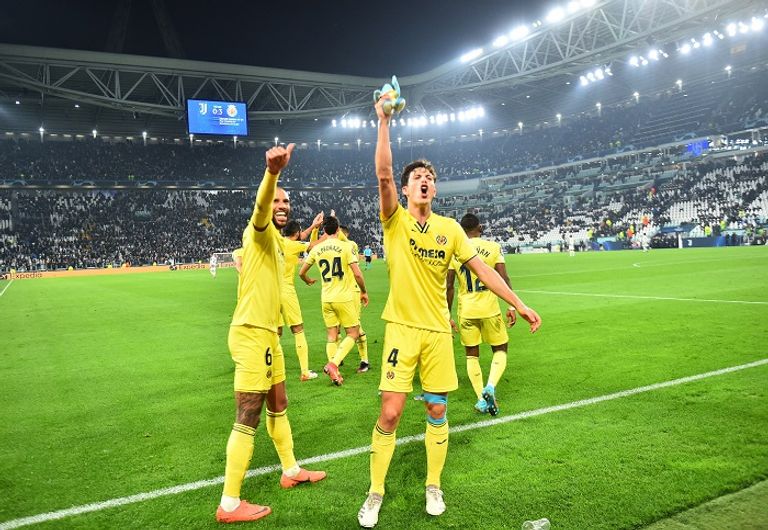 For the first time in 19 years, at least 3 teams from two different countries are present in the quarterfinals of the Champions League after the 2002-03 season, when 3 Italian and Spanish teams qualified in the round.
juventus knot

Juve failed to clear the round of 16 hurdle for the third consecutive season, having been eliminated in the last two seasons at the hands of Lyon of France and Porto of Portugal.
The last 3 seasons saw Juventus excluded from the final price, which is equal to the number of times the same role was sacked in the previous 10 occasions it was present.