The gramophone or "phonograph" is known as the first core of the world of sound and music, and despite the passage of about 145 years since its invention, it has returned with a qualitative boom today.
The spread of gramophone records

The gramophone is back in fashion as its popularity grows among the younger generation, with a global market valued at $1.3 billion in 2020, according to data from ResearchAndMarkets.com.
In 2021, 1 in 3 albums sold in the US were gramophone records known as "vinyls," according to Billboard.
Over the past two years, data from MCR Data indicated that gramophone sales increased by more than 50% in the United States, where gramophone album sales exceeded CD sales for the first time in MCR Data history since 1991.
In the UK, albums by Adele, Ed Sheeran and Abba propelled gramophone sales to more than 5 million (5.3 million) records last year, the highest total since 1990, according to recent data from the UK's body of records. the BPI recording industry. 2020, making it the fourteenth consecutive year that this type of media has grown since 2007.
Vinyl LP albums now account for more than a quarter of non-digital music media purchases. Nearly a quarter (23%) of albums bought in the UK last year were gramophone records, with Abba's "Voyage" the best-selling album.
However, the big change was in the category that buys these records, as the market for gramophone albums was previously restricted to male consumers, and some studies indicate that the phonograph culture was primarily aimed at men. In Defining Collections: Genre and Preferences in Rock Culture, analyst William Straw reports that within the traditional behavior of male and female music collectors, men collect collectibles for a sense of status; While the women gather to decorate the places.
Most buy men

Furthermore, in the 1950s, UK gramophone listening venues were primarily marketed as havens for men to enjoy music away from home.
As time progressed to 2013, the gender breakdown of UK gramophone record buyers showed that 87.4% of gramophone record buyers were men, according to Statista.
In 2017, a study by LiveInnovation.org revealed a higher proportion of male buyers (68.3%) compared to female buyers (31%) of these records.
However, the field has undergone a change as some female artists in the music world are redefining this type of medium long considered obsolete, with gramophone records becoming more popular than decades ago, with the rise of "retro" things. younger generations, as well as a growing desire to retain tangible media in a world dominated by digital streaming platforms.
4 female artists in the best-selling albums

In light of International Women's Month, four best-selling female artists have released gramophone albums in 2021, according to the International Federation of the Phonographic Industry (IFPI), which tracks music consumption around the world. towards a more inclusive future.
Adele

The best-selling gramophone album in the world in 2021 was Adele's "30," according to IFPI, and her album has surpassed even other more visible artists on the gramophone music scene, such as the Beatles at No. 7 and Nirvana at No. number 8.
In addition to Adele's "30" album topping the IFPI's list of the world's best-selling gramophone albums, Adele also topped the list of the world's most powerful albums in all media, the list of all formats of global albums for the year 2021, and also ranked first in the list of best-selling albums in the world Global Album Sales Chart also announced by IFPI.
In the United States alone, Adele sold 318,000 records in less than two months after releasing her album "30", and it was the best-selling album among gramophone albums of 2021 in North America, and also surpassed Olivia Rodrigo's album, which was in second place, for almost 50 thousand copies.
Taylor Swift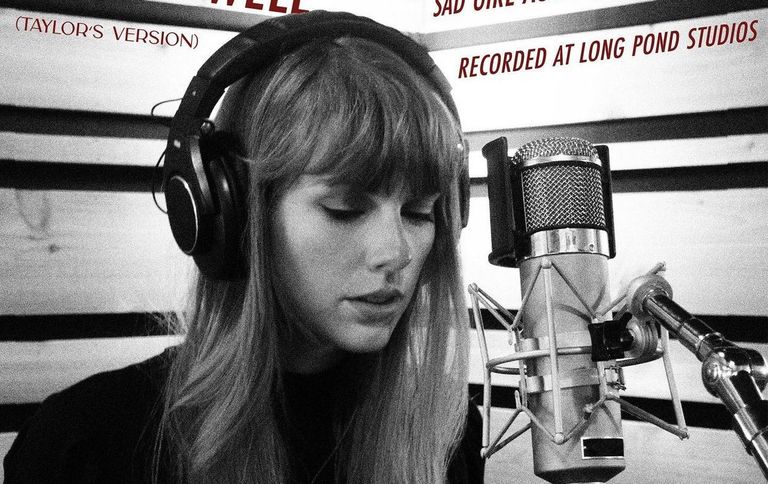 Taylor Swift was the only artist to achieve two spots on IFPI's all-time list of the top 10 best-selling gramophone albums of 2021.
Although she did not top the charts, Taylor is one of the leading artists in the gramophone record market, with two best-selling records worldwide with her albums Red (Remake) at No. 6 and Evermore at No. 10.
In 2021, Taylor Swift cemented her presence in the gramophone field by selling 260,000 records in the United States alone of her re-released "Red" album, becoming the third best-selling gramophone in the United States.
His album 'Evermore' was ranked No. 6 with 249,000 copies sold, and "Folklore" was ranked No. 9 with 195,000 copies sold in the US, according to MCR Data.
olivia rodriguez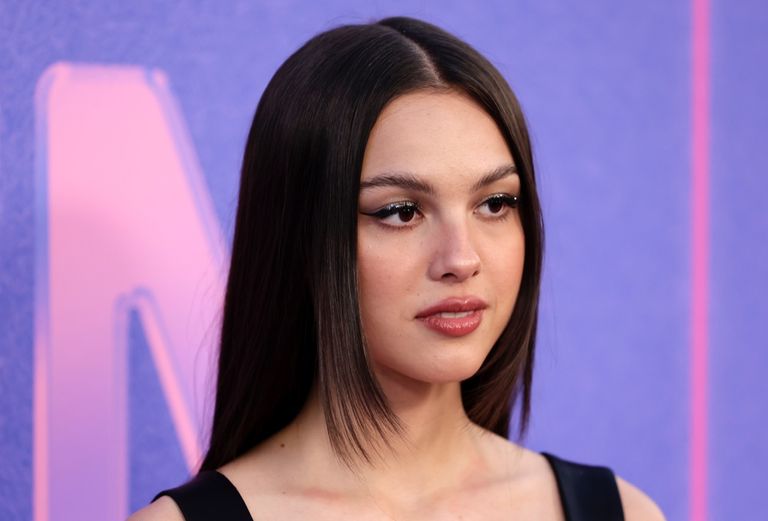 Olivia Rodrigo and Billie Eilish are the other two artists to appear on the global chart at number four and five with their albums Sour and Happier Than Ever, respectively.
In sales in the United States, Olivia Rodrigo is second only to Adele, surpassing Taylor Swift, who ranked third.
Olivia's debut album, Sour, has sold 268,000 records in the United States, according to MRC data.
Olivia also ranked number two on the 2021 global list of all album formats, according to IFPI, with her album Sour.
In late January this year, Olivia and Billie Eilish were among the musicians featured on a series of 57 limited-edition gramophone records, including some new art designs for classic albums, released by Interscope Records on its 30th anniversary. . the NTWRK platform.
billie eilish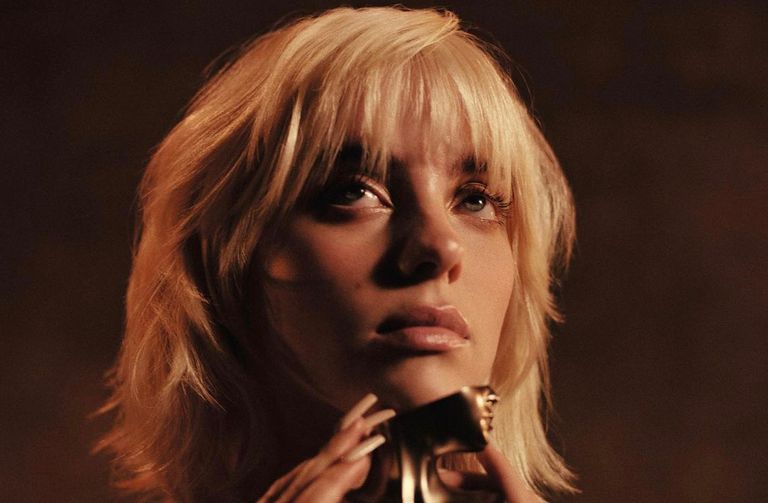 Billie Eilish ranked fifth on both the global chart and the US best-selling gramophone artists chart, with 252,000 records sold in the US alone, with her second album, Happier Than Ever.
In addition to gramophone records, Billie Eilish is also associated with Olivia Rodrigo, as the two have been nominated for seven awards and the two tied for third place in terms of the number of nominations for the 2022 Grammy Awards.
The two are vying for some major awards in various categories, many of which Eilish has previously won, including Record of the Year for her song "everything I wanted" in 2021.
Olivia has also had a busy year with nominations in all four main categories at the Grammy Awards, becoming the 13th artist to be nominated in all four categories in one year. If Olivia wins all four in 2022, according to the official website of the Grammy Awards, she will be the third person and second woman to achieve it, and will also tie Billie Eilish for the youngest person to achieve it at 18 years old.
On the other hand, Eilish, who was ranked on the 2019 Forbes 30 Under 30 list, took home this year's Best Pop Vocal Album, becoming the third artist in Grammy history to win it more than once. having previously won it in 2020. .
Other actresses who have achieved this are reported to be Adele and Kelly Clarkson.