[ad_1]

Forest fires have already burned down 1,210 hectares in Galicia in the past few weeks. In Verín (Ourense), the flames are still out of control and have already destroyed 470 hectares.
That fire began Wednesday at 4:00 p.m. with a dozen eruptions, forcing the A-52 Rías Baixas Motorway and the National to be closed to traffic, although traffic has already been restored. The Consellería do Medio Rural decided to activate the second level throughout the city due to the proximity of the fire in different areas of the city.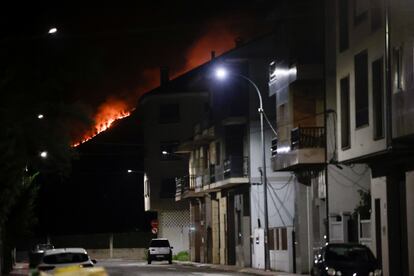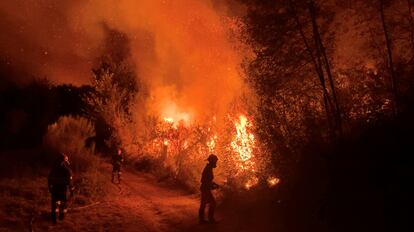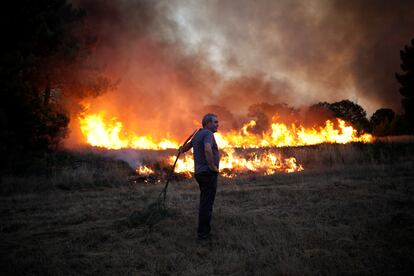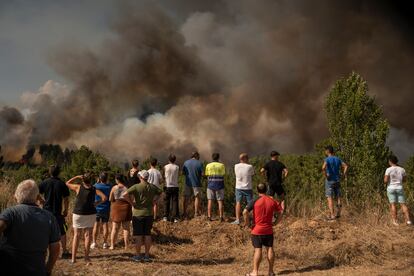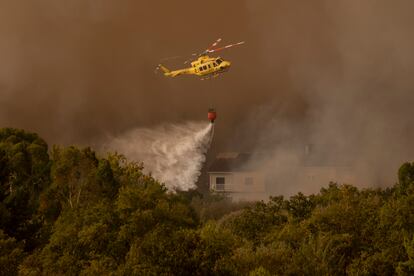 The Minister of Rural Environment, José González, has assured that the investigation is open to find the author or authors of this fire. Investigators are analyzing whether someone was able to travel by car to start the fire after a dozen outbreaks were identified in a short period of time and in different parts of the city.
The ministry has also reported a new fire in the nearby municipality of A Mezquita, already affecting 100 hectares, adding to the other two still active in the province of Ourense in Verín and Maceda. The Maceda Fire, which erupted in three separate and simultaneous outbreaks on Tuesday, is affecting 150 hectares. The high temperatures of almost 40 degrees and the wind made extinguishing work difficult.
In the province of Pontevedra, a fire remains active in Arbo, in the municipality of Barcela, affecting 70 hectares, while the Xunta considers another fire stabilized in the same area that burned 400 hectares in Mourentán. The fire registered in Ponteareas is also being controlled after about 20 hectares have been burned.
What affects most is what happens next. Subscribe so you don't miss anything.
Subscribe to
[ad_2]

Source elpais.com