Egypt's Al-Ahly opened the door to the possibility of signing the two stars of traditional rival Zamalek, during the transfers next summer.
And the Zamalek club had earlier announced it would not renew the contracts of several players, led by Moroccan winger Ashraf Ben Sharqi and international goalkeeper Mohamed Abu Jabal.
Amir Tawfiq, director of Al-Ahly Contracts, was asked about the possibility of hiring one of Zamalek's stars, whose contracts the White Club announced they would not renew, specifically Ben Sharqi and Abu Jabal.
Tawfik said in televised remarks: "We respect all clubs in Egypt and abroad, and we adhere to the rules and laws, and any club has the right to negotiate with any free player."
He explained: "They are two outstanding players, but the contract with any new player is according to the technical needs. We will wait for the end of the season and every recent incident."
Al-Ahly's Director of Contracts referred to some news that there were offers for the team's players during the current period.
Tawfiq said Mohamed Sharif, the team's striker, had not received any official offer, explaining: "It's all inquiries from some player agents."
Regarding financial midfielder Aliou Diang, Tawfiq said: "Diang is the constant focus of European and Gulf clubs, but we have no intention of selling the player. Al-Ahly is a club with championships and the most important thing is team stability.
However, the hiring manager added: "But if we receive an attractive offer and find a suitable alternative, then we can discuss the matter (the sale of Diyang), and so far we have not received any official offer."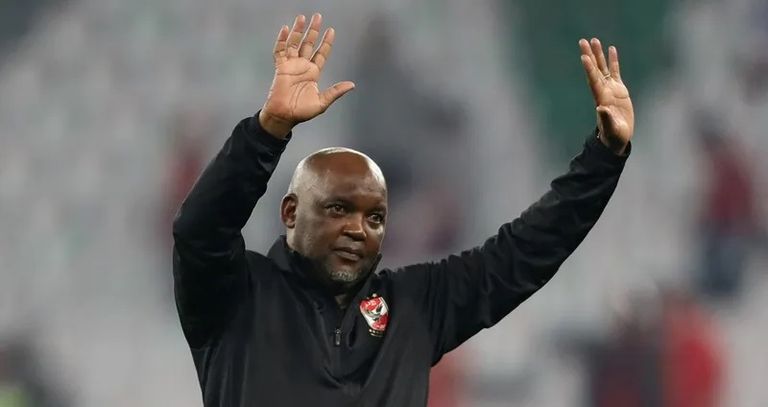 In another context, Amir Tawfiq spoke about the scenarios for the contract renewal of South African Pitso Mosimane, the team's coach, until the summer of 2024.
Tawfik explained: "The desire was mutual from the club and the manager, and we had no difficulty in renewing. Mosimane signed the contract a long time ago and then he traveled to South Africa."
He concluded: "There are no disputes with Mosimane and the company that runs his business, specifically with his wife, what happened is just normal negotiations."