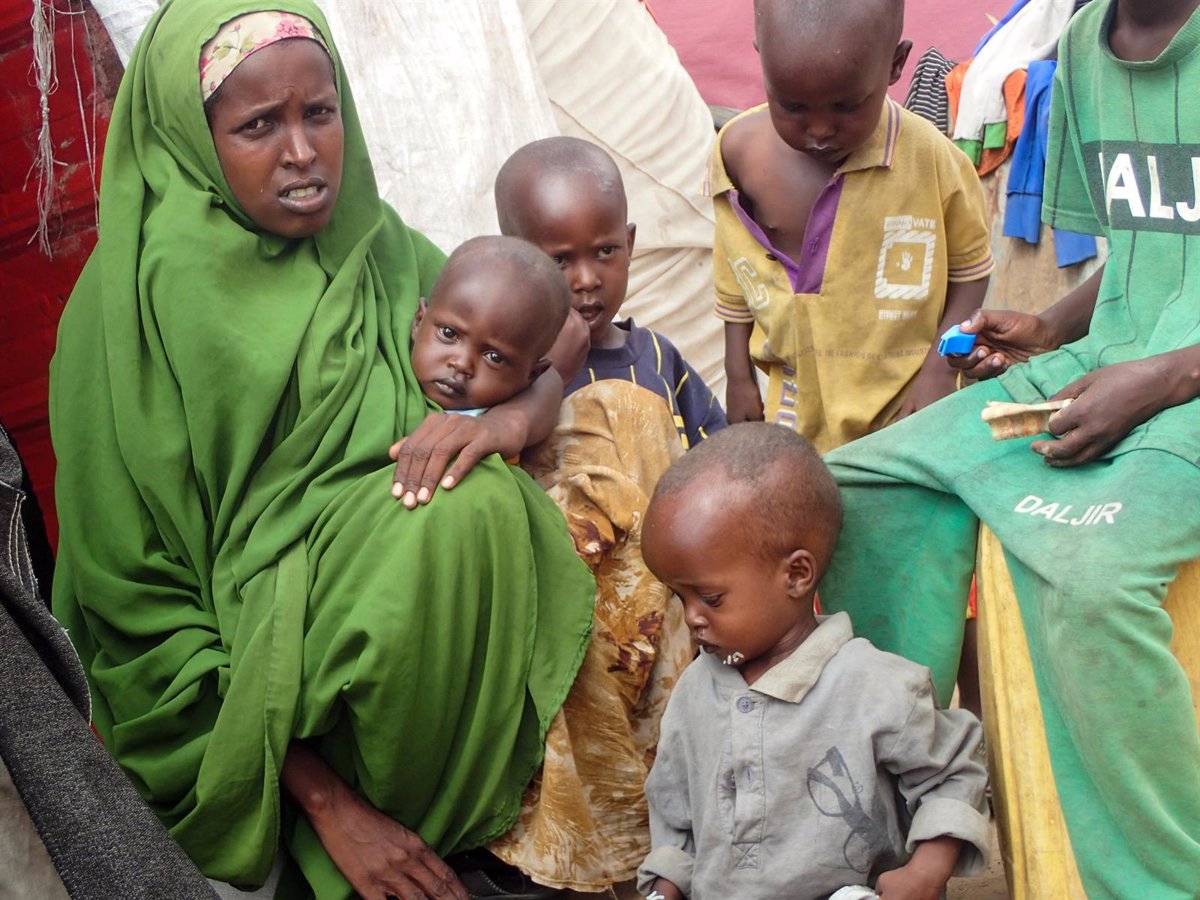 [ad_1]
MADRID, August 11 (EUROPA PRESS) –
Somalia's drought, unprecedented in four decades, has already forced more than a million people to flee their homes, according to a new report, which predicts a fifth unsuccessful rainy season and warns of the growing risk of starvation.
The United Nations High Commissioner for Refugees (UNHCR) and the Norwegian Refugee Council (NRC) are aware that this year alone more than 755,000 new displaced persons have been registered, which together with the figures from previous months brings the number to over a million.
For NRC's director in Somalia, Mohamed Abdi, this threshold should equate to "a massive alarm" as the whole country lives under the yoke of an emergency that has seen thousands of families flee their homes "because they literally had no food." or water left."
Humanitarian organizations are urgently asking for help – "before it's too late," as Abdi says. About 5 million people are already suffering from critical hunger and the number could rise to over 7 million in a few months.
It is clear to people like Hussein, father of eight children: If you don't leave your home, you have "no chance". "It's only a matter of time before they die. We could die here too because we have nothing," he says from a camp for displaced people who have lost their crops and livestock to the drought.
Adding to the lack of rain, exacerbated by climate change, is the rise in prices of basic commodities, including groceries, caused by the military conflict in Ukraine, but the UN laments that Somalia remains "one of the most worst financed countries is "crises" in the world.
The UN agency has requested $9.5 million to guarantee humanitarian aid, and its head in the African country, Magatte Guisse, has recognized that "there are not enough resources" today. "The international community must get involved to save lives," he said.
[ad_2]
Source europapress.es