Today, Monday, the Czech Republic celebrated its National Day at Expo 2020 Dubai.
The ceremony featured a focus on its sustainable technologies and innovations, in the presence of Marketa Pekarova Adamova, Speaker of the House of Representatives of the Czech Republic, who was received by Sheikh Nahyan Mubarak Al Nahyan, Minister of Tolerance and Coexistence, Commissioner General of Expo 2020 Dubai.
Sheikh Nahyan said: "The Czech pavilion was designed in an innovative way that is powered by solar energy and produces water from the humidity in the air and focuses on the theme of sustainability, which is one of the sub-themes of Expo 2020. It allows visitors to explore advanced technologies developed by Czech universities and companies in various fields."
He added: "The UAE is pleased to have growing bilateral relations with the Czech Republic, and we look forward to strengthening trade partnerships and expanding our cooperation in various areas of common interest, such as technology, advanced industries and renewable energy sources."
Markita Pekarova Adamova said: "We welcome everyone to visit the Czech Pavilion at the Expo, and we are proud that it is part of the aquatic legacy of Expo 2020 Dubai."
He added: "We in the Czech Republic are very proud of our centuries-old tradition of innovative high-end manufacturing, a tradition that is in fact older than the existence of our republic. Even before our independence in the 19th century, talented Czechs people were actively participating in Expos in Paris, Chicago or anywhere else – we have always believed that this is how countries should compete against each other, to compare their creativity, diligence and creativity – this is exactly what we are seeing here at Expo 2020 Dubai , which is amazing."
The Czech National Day celebration included a performance by Czech flag bearers, during which they walked on long wooden boards waving the country's flag; The celebration also included a cultural performance of Czech music.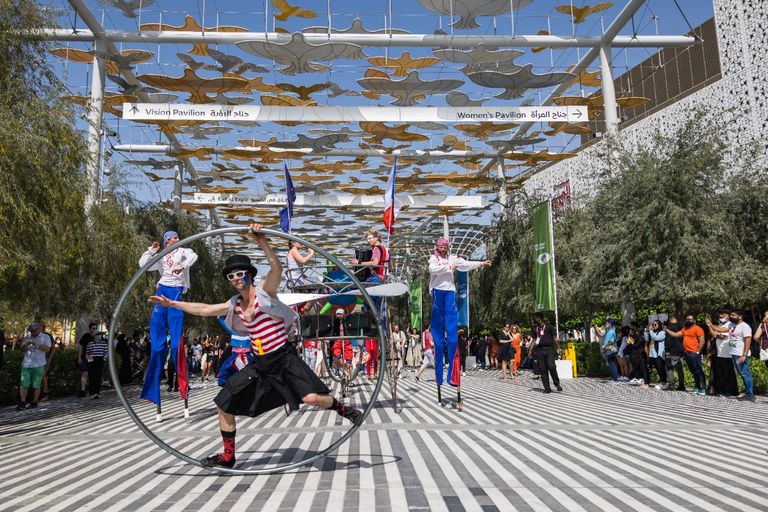 The Czech Republic Pavilion is located in the Expo 2020 Dubai Sustainability District. The pavilion showcases a flower garden in the Dubai desert that uses methods of extracting water from the air, where the pavilion's sustainable steam condensation system, powered by solar energy, extracts water from the surrounding air and uses it for agriculture. Visitors will see this system throughout the pavilion in the form of tubes, which not only transport water, but also form imaginary clouds that provide shade and shelter.
National and Honor Days at Expo 2020 Dubai are occasions to celebrate each of the more than 200 international participants, highlighting their cultures and achievements and showcasing their pavilions and event programmes.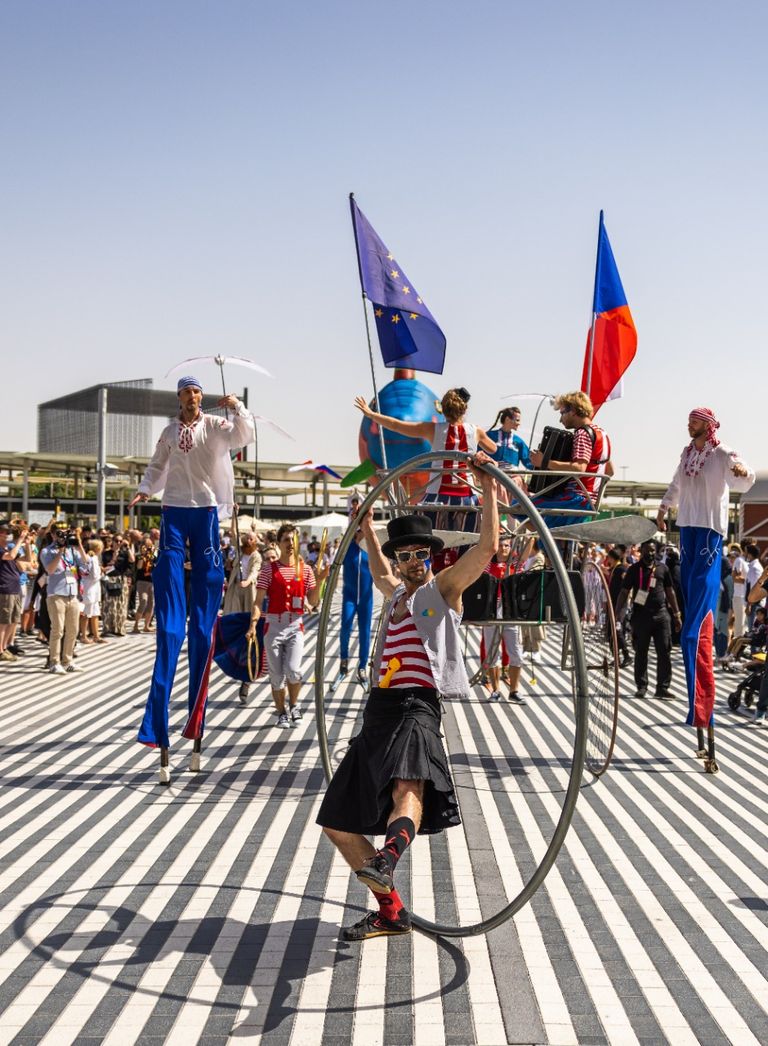 Expo 2020 Dubai will continue until March 31, 2022; The international event invites visitors from all over the planet to co-create a new world, in a six-month celebration of human creativity, innovation, progress and culture.