Eating too much sugar is bad for your health, but replacing sugar with artificial sweeteners may increase your risk of cancer, according to a study released Thursday.
In view of the damage caused by excessive sugar intake:
Weight gain
Diseases of the heart and metabolism.
dental caries
The World Health Organization recommends limiting sugar intake to less than 10% of the daily energy requirement.
Although artificial sweeteners (such as aspartame, acesulfame potassium, or sucralose) reduce the amount of added sugar and calories it contains while keeping foods and beverages sweet in taste, the safety of these additives food is the subject of much debate.
To assess the risks associated with the consumption of artificial sweeteners, researchers from the French institutes "Inserm" and "INRAE", from the University "Sorbonne Paris Nord" and from the "Knam" Institute within the nutritional epidemiology research team analyzed data from health related to the consumption of sweeteners in about 103,000 French adults who participated in the study In the "NutriNet-Santé" study.
The adults, some of whom had been followed since 2009, periodically filled out questionnaires about their diet, giving the names of the artificial sweeteners they consumed and the companies that produced them.
After collecting information about a cancer diagnosis during follow-up (2009-2021), statistical analyzes examined associations between sweetener consumption and cancer risk.
The results of the study published in the journal "PLOS Medicine" found that people who ate more sweeteners, especially aspartame and acesulfame potassium, were more likely to develop cancer.
"The people who consumed the most sweeteners in this study, that is, those who consumed them in higher than average amounts, developed a 13% increased risk of developing cancer compared to those who did not consume these substances," said Mathilde Touvier, director . INSERM research team, he told AFP.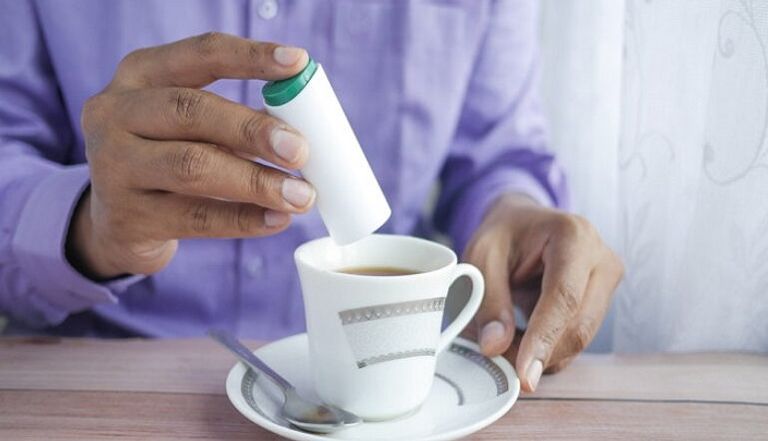 Among the types of cancer observed, the highest risks were recorded for breast cancer and for types associated with obesity.
Studies to date indicate that consuming sugary drinks may promote cancer, but no study has specifically mentioned the effects of artificial sweeteners.
Study participants reported information on their medical history, sociodemographic status, and physical activities, as well as information on their lifestyle and health status.
The study authors emphasize the need for additional large-scale research to confirm these findings.