STAR TREK: STARSHIP ENTERPRISE

Star Trek icon Nichelle Nichols has passed away. His legacy lives on and is far greater than you might think. Martin Luther King knew it too!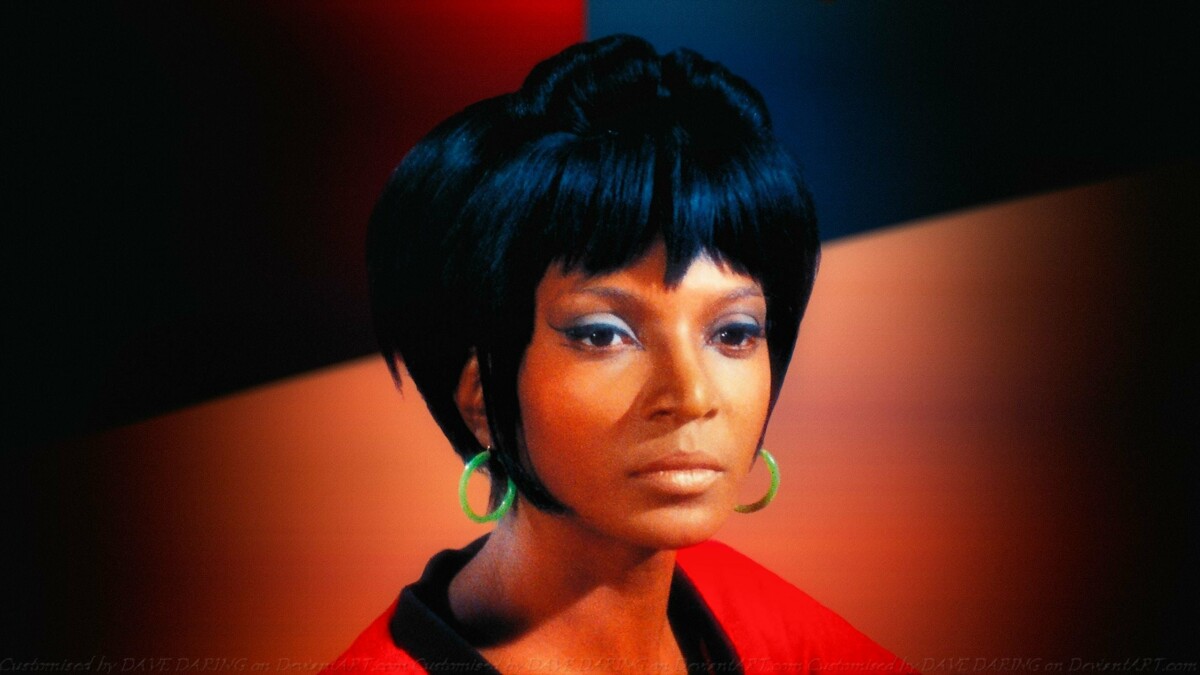 Uhura actress Nichelle Nichols has died of natural causes aged 89.
She is known from the "Spaceship Enterprise" series and a total of 6 "Star Trek" films.
Nichols' legacy is so vast that even Martin Luther King himself convinced her not to leave.
With Nichelle Nichols, one of the most important icons of the "Star Trek" universe is leaving the big stage. Nichols died of natural causes on July 30, 2022 at the age of 89. As Uhura, she made history in the 60s – a story that almost didn't exist!
In fact, Nichols wanted to come out after the first season of "Star Trek: Starship Enterprise." Uhura's relatively small role did not challenge her as an actress, and she preferred to pursue a career on Broadway. She was persuaded to stay by none other than an activist doctor martin luther king convinced.
The actress fondly recalled that Dr. King made it clear to her how much Uhura's role means to the black community. Uhura is commonly referred to as the first black character on American television who does not conform to racial stereotypes and even plays an authority role.
Dr. Martin Luther King made it clear to Nichols that if she left the "Star Trek" series, she would be replaced by a blonde, white woman. This is a significant damage, since Uhura has become an important symbol. and Doctor King should be right!
To this day, Uhura is considered a symbol of the struggle for social equality and an important influence for many young female astronauts and scientists. Not surprisingly, after the end of "Spaceship Enterprise", she worked for the American space agency NASA and recruited young people.
Nichols also starred as Uhura in the timeless "Star Trek" films of the 80s and 90s. Her role as Uhura was later filled by Zoe Saldana in the new Star Trek films directed by JJ Abrams and will also return in Star Trek 4.
Uhura also plays an important role in "Star Trek: Strange New Worlds" and is played there by Celia Rose Gooding, who, like Nichols, hails from Broadway. Like many other "Star Trek" stars, Gooding expressed his dismay at the death of the "Star Trek" icon on social media.
To honor Nichols' legacy, we bring you the right "Star Trek" command for a marathon. We also list all "Star Trek" releases for you!
| | |
| --- | --- |
| Rate Star Trek: Starship Enterprise | |
| gender | Drama, Science Fiction and Fantasy |
| first broadcast | 08/09/1966 |
| First broadcast in Germany | 05/27/1972 |
| home page | startrek.com |
| More resources | |
| network | NBC |
| production | Desilu Productions, Paramount Television |
| squadrons | |
Don't miss a thing with the NETWORK-Newsletter
Every Friday: the most informative and entertaining summary of the world of technology!
This page was created using data from Amazon, Netflix, MagentaTV, Sky Online, iTunes, The Movie Database, Fanart.tv, Warner Home Entertainment, Sony Home Entertainment or their respective production studios and/or publishers. In case of errors or problems, please use the contact form.
Source moviepilot.de