Vanished from memory after the US withdrawal from Afghanistan, private security companies are once again in the spotlight during the Russian war in Ukraine.

And demand for these companies and soldiers has increased, with contractors from the United States and Europe expressing a desire to take advantage of opportunities there that range from "evacuation" tasks to helping with logistics.
Military companies and mercenaries

According to a report in the Journal of American International Relations, private military and security companies differ significantly from mercenaries. Mercenaries are freelance fighters, trained to varying degrees and providing military services in exchange for financial compensation. Mercenaries are hired directly by governments and rebel groups or anyone who can afford them.
These mercenaries were used during the colonial era in the last century, especially in African countries, and after French and British colonialism, they were used by some leaders in Africa and Latin America, to repress and liquidate the opposition, and were also used to carry out military coups.
Instead, PMSCs are legal legal persons providing a professional service, that is, highly trained and highly organized soldiers.
These companies act as intermediaries between the government and professional soldiers. These private companies provide a variety of services, including diplomatic support, reconstruction support, business operations, and military and security activities. It also provides services ranging from "protection of persons (including military, government officials, and other high-value targets); protection of convoys and personnel checkpoints; training and mentoring of security forces and interrogation of prisoners.
History of security companies:

The report notes that private militias are not a new phenomenon in themselves. American history establishes that these contractors made up about one-sixth of the US military. American reliance on private militias continued through the Mexican-American War and Civil War, and into the 20th and 21st centuries.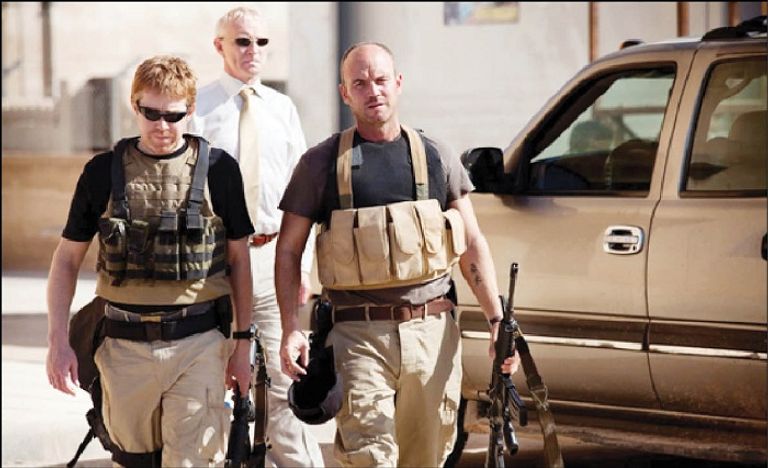 This phenomenon has disappeared over the course of history, but has regained prominence over the last three decades as a result of two factors: the first, the end of the Cold War, and the second is the so-called "Mogadishu Syndrome". . In the decades after the end of World War II, the world went through a period of "over-militarization" with the formation of NATO and Warsaw, and as the end of the Cold War drew near, many countries reduced the size of their military forces in an attempt to curb the financial burden that unnecessarily burdens their national budget, to find Many people around the world who have previously worked in their own country's military services are looking for new job opportunities.
The second factor that contributed to the expansion of private military companies is the so-called "Mogadishu Syndrome", as a result of the murder of 18 US soldiers and 312 Somalis in October 1993, which led to the suspension of the US mission in Somalia.
Today, PMCs are a multi-billion dollar industry used by developed and developing countries alike. In 2011, the Iraq and Afghanistan Wartime Contracting Commission estimated that at least $117 billion has been spent on private contractors since October 2001.
A 2008 report stated that "at least 310 companies in various countries have contracted or subcontracted to carry out US security missions in Iraq.
Despite criticism of the use of these companies, recent US administrations, particularly under President Barack Obama, have continued to make private military and security companies an integral part of their military efforts abroad.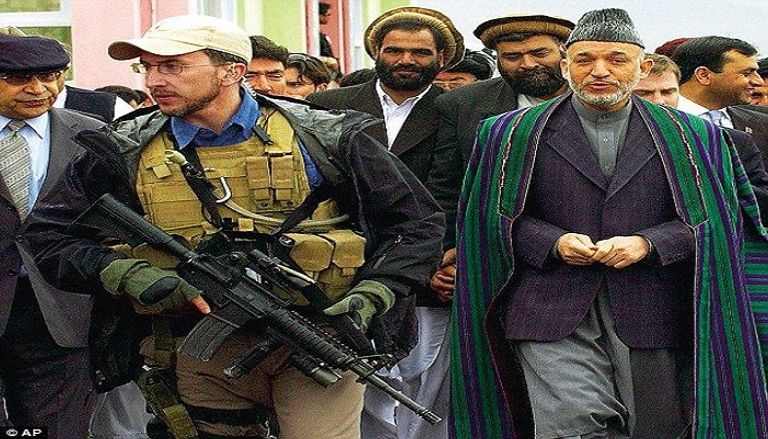 US administrations turn to these companies for several reasons, the most important of which is that their publication does not require authorization from Congress, and the second is that these companies have strong ties to the political establishment. Furthermore, the use of special military forces, particularly in humanitarian missions, may be considered a better option than the deployment of uniformed personnel, as the United States may have developed a dependency on PMSCs.
Security companies in the era of American administrations:

The report shows that the wars in Iraq and Afghanistan witnessed an unprecedented reliance by the United States on private contractors, and Foreign Policy reported that the Obama administration made "unprecedented use of private contractors." The United States has 24,056 contractors and 29,473 private military companies in Afghanistan. In the second quarter of 2013, the number of contractors increased to 117,227 while the number of soldiers increased to 88,200 soldiers. The total federal budget for private contractors peaked in 2010 at more than $600 billion. And in 2015, the Pentagon alone paid more than $270 billion to private military companies.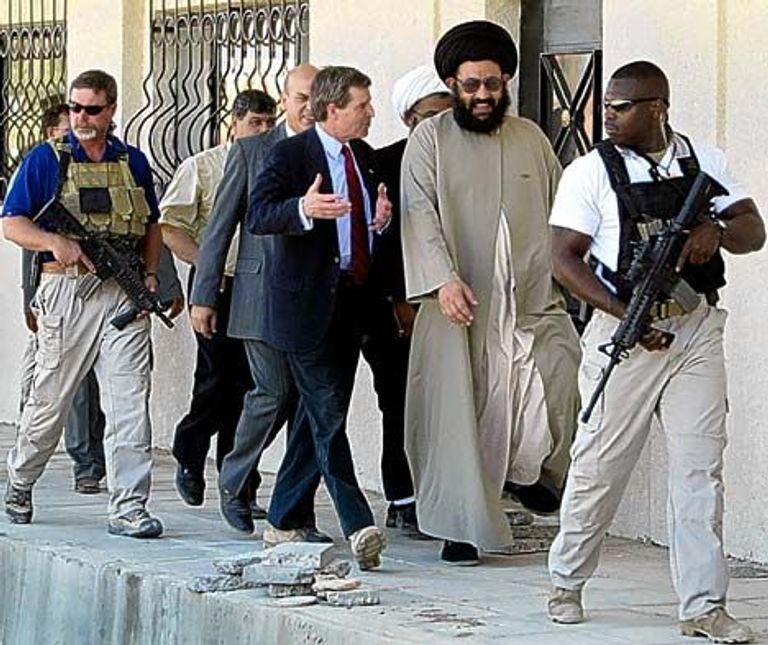 The Russian war in Ukraine saw heavy use of private companies. Robert Young Bilton, a Canadian-American author and expert on private military companies, sees a huge appetite among private contractors to work in Ukraine today.
According to Bilton, contractors are being hired for between $30,000 and $6 million to help get people out of Ukraine.
He said that this huge amount is intended for entire groups of families who want to leave with their assets.
The price of evacuation depends on the severity of the mission, said Tony Schina, chief executive of Mosaic, a US-based security and intelligence consultancy that already operates in Ukraine.
"When there are more people, the risk increases, it is more difficult to evacuate children and families, and everything depends on the means we use to carry out the task," he said.