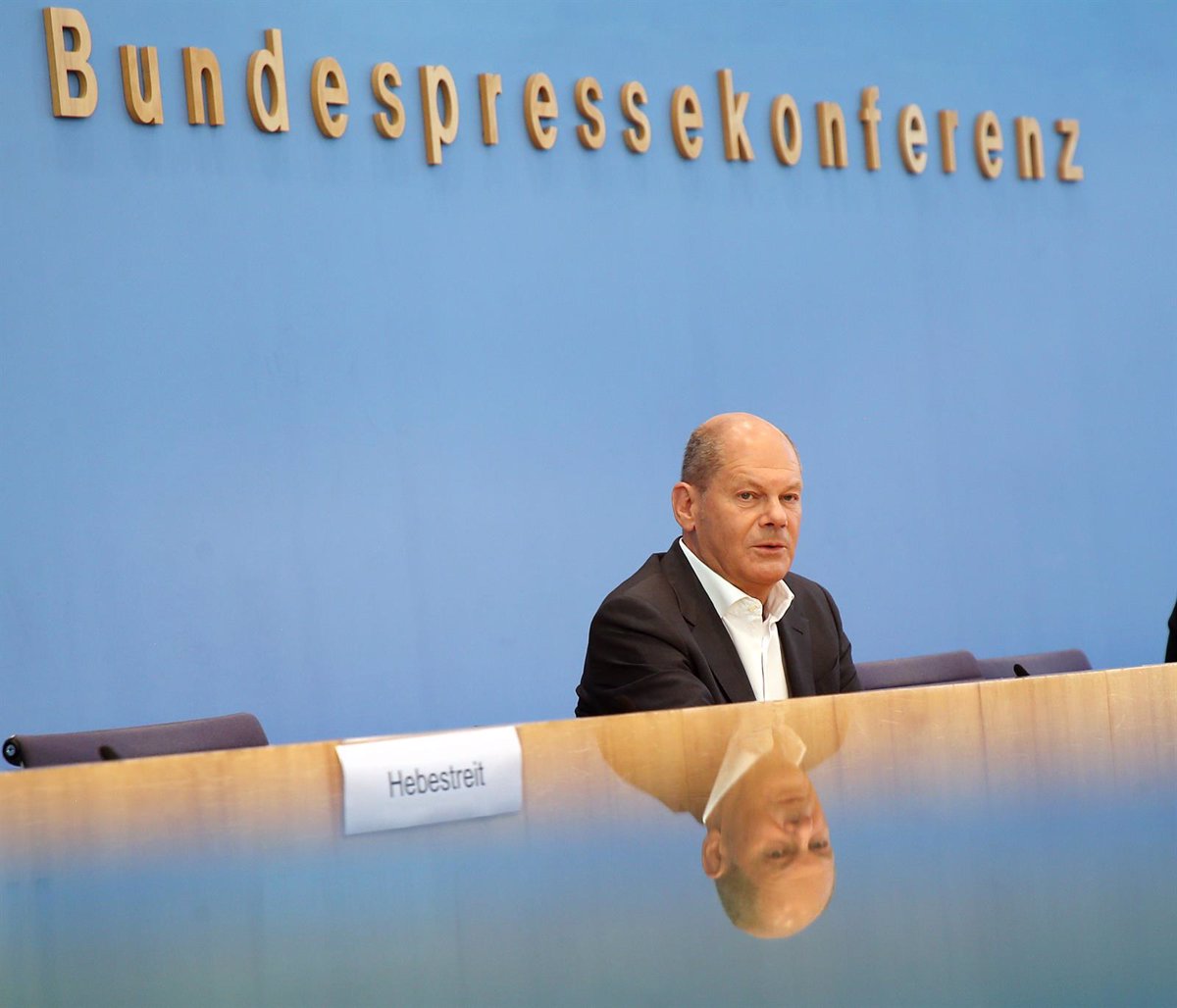 [ad_1]
BERLIN, August 11 (DPA/EP) –
Chancellor Olaf Scholz has announced he will push ahead with the construction of a gas pipeline that will increase central Europe's supply from Portugal to Spain, at a time when the continent is looking for new sources of energy to counteract Europe's dependence on Russia.
Scholz explained that an earlier strengthening of the connections to the Iberian Peninsula would have been "a massive contribution to calming down and loosening up" the gas supplies that Germany has received mainly from Russia in recent years.
For this reason, in a press conference, the German leader "strongly" defended a project that will deal with other leaders of Spain, Portugal and France, which he also intends to present to the President of the European Commission, Ursula von der Leyen.
The MidCat project has been paralyzed for years due to its high cost and low price of the Russian offer. From Hostalric in Catalonia to Barbaira in France, 226 kilometers of pipes still need to be built and Spain is asking the EU to cover the costs.
Currently only two gas pipelines run from Spanish soil to the other side of the Pyrenees, adding up to a capacity of just under 8,000 million cubic meters per year, when "Nord Stream 2", the failed project intended to export gas from Russia to Germany, can do about 55,000 accommodate millions of cubic meters.
On the other hand, Scholz has announced that Germany will continue to increase its aid to Ukraine. She therefore expects more weapons to be delivered "in the near future" as she believes that "far-reaching decisions are still needed to support Ukraine in its struggle for independence".
"We support Ukraine economically and we prepared that what is related to this war will affect the whole world, but of course also Europe and our country," he said.
[ad_2]
Source europapress.es