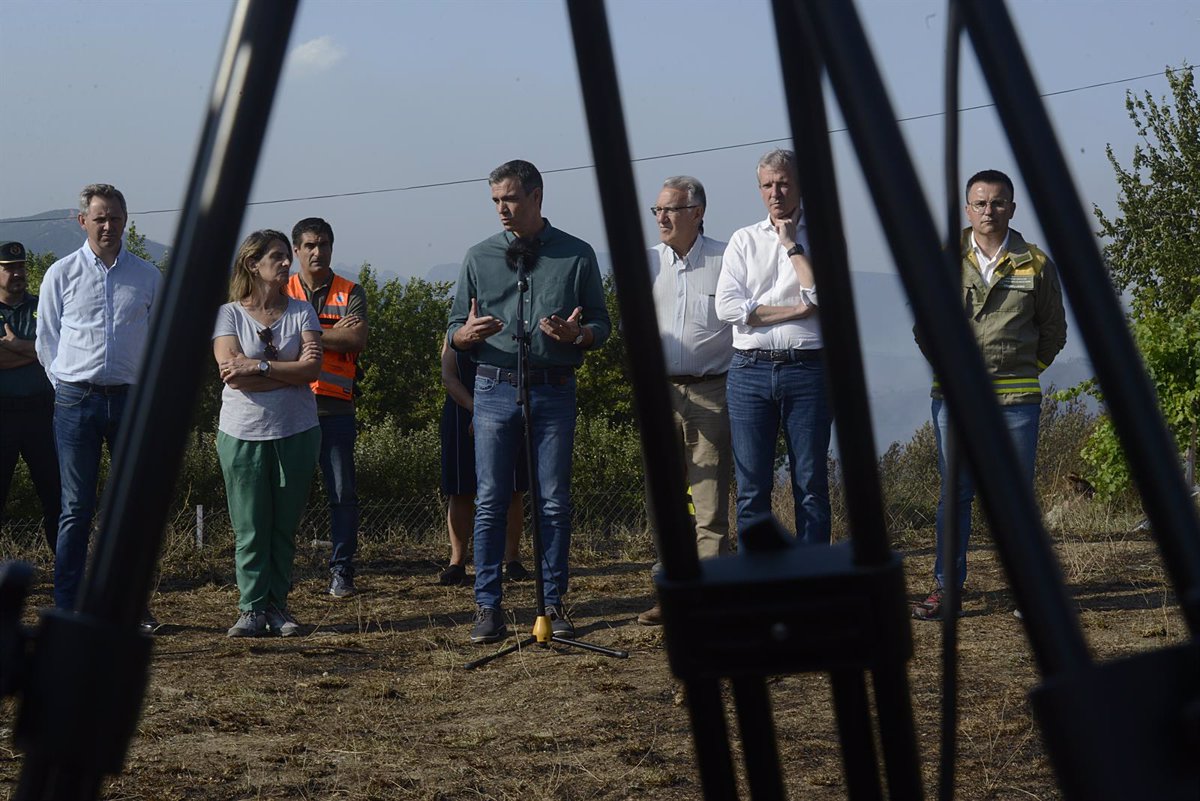 [ad_1]
VALENCIA, July 20 (EUROPA PRESS) –
Prime Minister Pedro Sánchez has once again urged citizens to be cautious in the face of the successive heat waves and forest fires that are ravaging Spain, recalling that "climate change is killing those" who still deny this reality.
"We are living very hard days, very difficult, because of the fires that have claimed two lives and a large number of forests, farms, houses … Memories and emotional memories," he said in the inauguration of conditioning a road until his crossing of the Port of Querol in Morella (Castellón) before moving to the area of ​​Aragon affected by the Ateca fire.
Sánchez, after showing his solidarity with the affected neighbors and Aragonese President Javier Lambán, who was unable to attend the event, has once again ensured that the government, along with the rest of the administrations, "focuses" on the tasks of extinction. as reported in recent days during his visits to the fires in Extremadura and Galicia.
He highlighted the efforts of firefighters on the front lines and urged the population to be careful as the fires "have already claimed more than 500 lives in our country". "There are those who continue to deny the climate emergency, who think it is a problem for the future even though it is for the present, unfortunately because many have not seen it as a problem in the past," he said.
For this reason, he has guaranteed that this is a priority for the government and reiterated his call for the fight against the climate emergency to become a "state policy" for all administrations, as "it impacts everyday life and passes legislation and… ideological orientations.
"Only if we are sustainable will we fight climate change," he claimed, lamenting the loss of 70,000 hectares this year, almost double the average over the past decade.
Transport Minister Raquel Sánchez has also assured that the government is "in tension" over the fires and shares the concern caused by this terrible devastation.
And the "President" of the Generalitat, Ximo Puig, has transferred the support of the Valencian community to the "Friends of Aragon", stressing that they are ready to work together "anytime, anywhere" in the fight against the flames.
[ad_2]
Source europapress.es