Following the bloody terror attacks, Somali Prime Minister Mohamed Hussein Robley spoke about the role of African forces in securing the elections and improving public safety.
This was the case in a meeting, this Thursday, with "Francisco Madeira", head of the African Union Peacekeeping Mission in Somalia, known by the acronym "AMISOM", during which both parties discussed the security situation and the bloody terrorist attacks.
And there were two attacks, Wednesday night, in the town of Beledweyne in central Somalia, killing at least 48 people, according to a new death toll announced Thursday by the Hirshabell state governor.
The two blasts came hours after another attack near the airport in the capital Mogadishu, which is the safest place in the volatile Horn of Africa country.
According to a brief statement issued by the Prime Minister's Office, Al-Ain News received a copy of it, "Robley met with the Special Representative of the Chairman of the African Union Commission for Somalia, Ambassador Francisco Madeira, to discuss the AMISOM paper. in the protection and improvement of the security of the elections and the public safety of the country".
The statement added that "terrorist attacks are aimed at disrupting the ongoing general election in the country."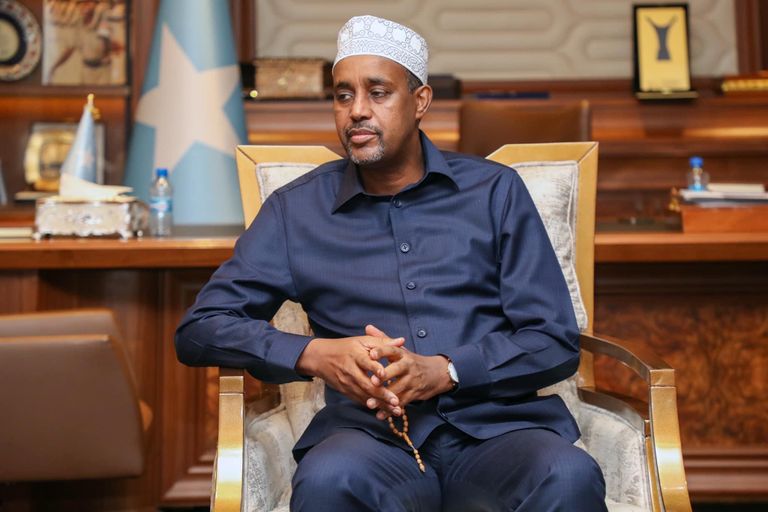 Terrorist attacks targeted vital sites, notably Mogadishu International Airport and government sites in the city of Baldwini, killing dozens, including an opposition MP named Amna Muhammad Abdi.
Observers believe that Robley's move to AMISOM to remedy the security situation sends an indirect message that he no longer trusts the Somali security services.