Football fans from all over the world await the El Clásico match between Real Madrid and Barcelona, ​​next Sunday, at the top of the 29th day of the Spanish League.

Nowadays, fans have the opportunity to watch the matches from their homes, as if they were on the field, thanks to the development of development and communication technologies.
Clasico matches are currently being filmed using the latest technology, with various clips of the match in 360-degree format and other filming and viewing methods.
Various high-quality cameras are also employed to capture special moments in the dugout or even backstage, both on and off the pitch.
And almost 6 decades before the current technological revolution, the public was able to see the Classic for the first time on television, which was a magical invention at the time.
What happened in the first television classic?

63 years ago, the first Clásico between Real Madrid and Barcelona was played, which was broadcast on television.
The first Clásico to be broadcast on television was also presented by Real Madrid, at the "Santiago Bernabéu", on February 15, 1959, on matchday 15 of the 1958-1959 season of the Spanish League, and was broadcast on TVE.
It should be noted that it was not the first time that a football match was broadcast on television in Spain, but it was the first time that the television signal reached the Catalan capital, Barcelona.
The match ended with Real Madrid winning 1-0, scored by Jesús Herrera in the 79th minute, to continue at the top of the table, before losing the title almost two months later to Barcelona.
Some of the legends of the two teams participated in that match, led by Alfredo Di Stefano, Paco Gento, Ferenc Puskas and Raymond Kopa of Real Madrid, Luis Suárez (Spain) and Laszlo Kubala, along with coach Helenio Herrera of Barcelona.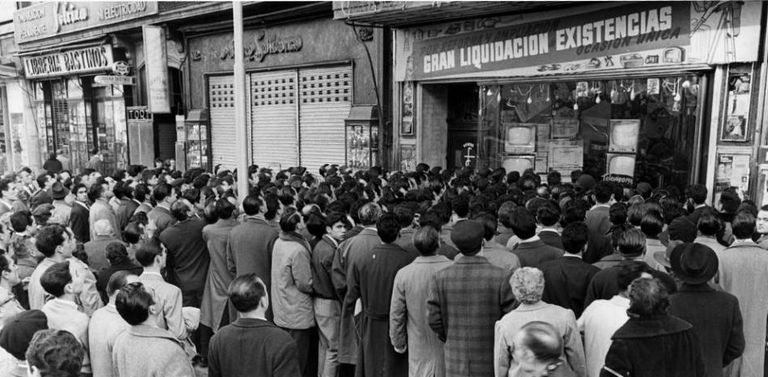 José Ramón Diez, former director of Televisión Española, says the match was broadcast on various televisions, ranging from 50,000 to 80,000, and that everyone who had a television at the time invited friends and family, of various footballing leanings, to watch it. . the big event
Fernando Arreccia, a Spanish historian and journalist, said that football fans were eager to buy televisions and that 6,000 were sold in just two days before the match.
Miguel Urs, one of the pioneers of radio in Spain, says that people crowded into shop windows with the possibility of seeing their favorite stars inside the "box of wonders".
Urs confirmed that there are several problems with the television broadcast of the match, as is the nature of things at the beginning, noting that there were mistakes in the direction and filming of the match.
The media of the time, and later studies, estimated that the number of followers of the first television classic ranged between 500,000 and 1.5 million people.