The moving statements of the Egyptian producer Mohamed Mokhtar, ex-husband of the artist Rania Youssef, led her to lead the 'Trend' in Egypt.

Producer Muhammad Mukhtar spoke about his relationship with Rania Youssef and his differences with her until reconciliation, highlighting that he was with her when she married after him and separated from her husband, noting that he does not know the reason for the differences that occurred. among them.
And Mukhtar added, in an interview on the "Bilkhat Al-Arid" program with the media, Iman Abu Talib, on the Egyptian channel "Al-Hayat": "I was by her side for a long time after she was fired, but not No. I know after that what turned our relationship into differences, but finally we are from a year and a half ago, with people from whom Professor Farid El-Deeb intervened and told us that it was a shame, and we reconciled.
He continued: "I have never responded to Rania Youssef's statements about me, and now our relationship is good, and I have never given up on my daughters, but he was with me and her, and the children were paying the price, and we reconciled. for the sake of the girls' eyes."
He explained that after Rania Youssef he married another artist who was at the beginning of his artistic career, before the separation also took place, noting that 5 years ago he lived a great love story, but it was not crowned with marriage.
Muhammad Mukhtar confirmed that he does not refuse to produce works by artists Ghada Abdel Razek, Rania Youssef and Menna Shalaby, saying: "Read Al-Sharaf, I produce works for the third and the paper will call its owner."
Producer Muhammad Mukhtar compared his first wife, artist Nadia Al-Jundi, and Rania Youssef, saying, "I don't see the difference between the two because they are distinguished by their youthful spirit and exercise."
Producer Muhammad Mukhtar described the artist, Nadia Al-Jundi, as the winning horse in their joint artwork, indicating that he did not mind her cooperation with other producers.
Muhammad Mukhtar was born on May 28, 1953, the start of his entry into film production in 1980, and he married artist Nadia Al-Jundi in the late 1970s and produced for her many successful films such as: "Al -Batiniyah, Wekalat Al-Balah and Five Doors" and others, and separated in the late 1990s after a marriage that lasted some 20 years.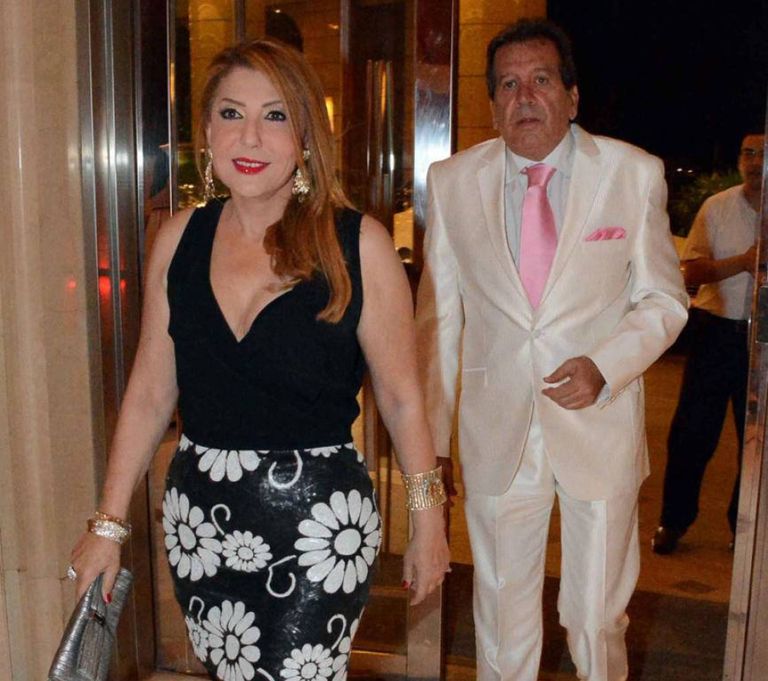 He then married the artist Rania Youssef in 2000 after his separation from Nadia Al-Jundi three years and had two daughters with her, then they separated in 2011, and in 2015 he married the young actress Rana Al-Hawari and had a his son "Omar".