The historic city of Kairouan, 160km from the capital Tunis, is decked out in preparation for the holy month of Ramadan.

Decorations decorate the city wall, which dates back to the Aghlabid era, with beautiful colors on its corners, in addition to decorations that embellish residences, mosques and religious monuments. Kairouan is an ancient city with its ancient history, of which the conquest campaigns were launched towards Algeria, Morocco, Spain and Africa.
Kairouan is not only beautified by its people, but also by visitors from all Tunisian provinces who visit the majestic Uqba ibn Nafie al-Fihri mosque, which was founded by the Aghlabids, and the shrine of fellow Abu Zam'a al-Balawi . , the barber of the Prophet, may God bless him and grant him peace.
Kairouan is the lethargy of several of the companions of the Prophet, and the jurists call it "the fourth of the three", after Mecca, Medina and Jerusalem.
Kairouan still retains some simple details of Ramadan, the Ramadan cannon, which dates back to the Ottoman era, still stands on top of the Kairouan wall tower called "Braija", which was rebuilt during the Husseini era, to release the gunpowder. to mark the times of Iftar and Imsak.
Tunisians from all over the country are also interested in acquiring the copper pots for which Kairouan is famous. It is customary for Tunisian families to buy new pots every year on the occasion of Ramadan.
Kairouan includes a copper market, one of the largest and most famous copper markets in Tunisia, in which old copper pots are sold, as well as modern and modern copper pots.
This is in addition to the shops that clean and polish old copper pots, which in Tunisian is colloquially called "tin" in order to polish old pots and renew them with joy for the arrival of Ramadan.
The confectioneries also begin to prepare the authentic "Kairouan maqroud", which smells of history and has characterized this city for centuries.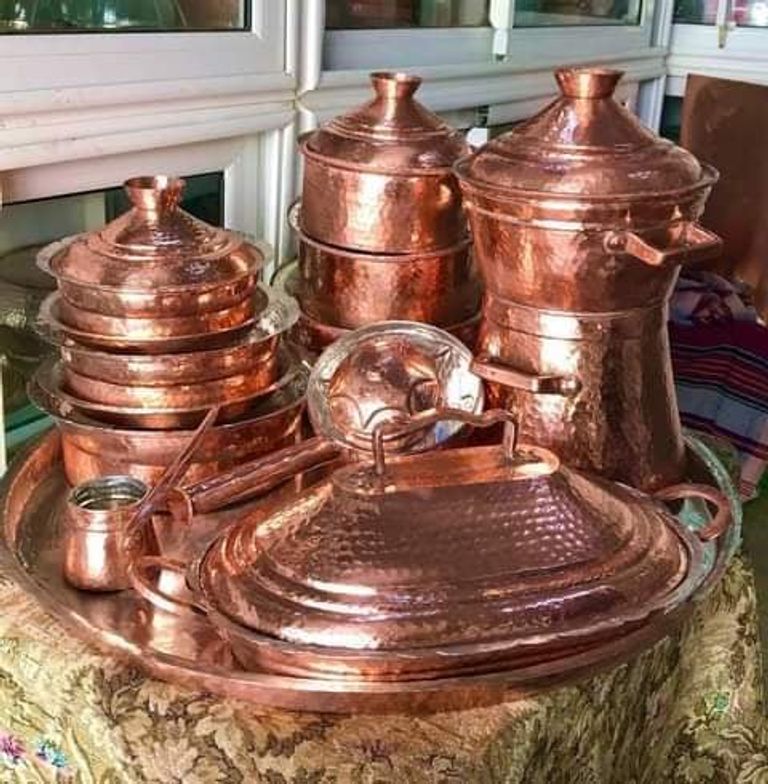 City of 300 mosques

Kairouan civil society member Shukri Al-Salmi told "Al-Ain Al-Akhbar" that his historic city is flourishing in preparation for the month of Ramadan and is adorned with the most beautiful types of decorations to mark this spiritual occasion.
He explained that the people of Kairouan look forward to this religious date for the merchandise of this month, preparing the spices themselves, as well as cleaning and painting houses, renovating furniture and buying new utensils.
He continued: Kairouan is the country of 300 mosques, and it is the first Islamic city built in the Maghreb in 50 AD. H., so it represents a different spiritual destiny, in addition to the Sufi manifestations that are organized during this month and before. .
And he added: "Kairouan was also an incubator of musical culture. Ziryab, Moussalli and Andalusian music passed through it, making it a city open to all the arts, and making its residents open to the arts and lovers of the spiritual environment. and religious." "