Friends of Alina Kabaeva, a companion of Russian President Vladimir Putin, begged her to return to Moscow to persuade him to end the war in Ukraine.

The American newspaper "New York Post" reported that Alina's friends asked her to go to Putin and convince him to end the war, since he does not seem to listen to anyone, but he could listen to her.
An informed source told the newspaper: "Alina told them that Putin surrounded himself with multiple security rings. He doesn't know if he will be able to communicate with him, and even if he does, he doesn't know if he will be able to get out." again to return to his sons."
The same newspaper had previously reported that the Russian president had moved his children and his mistress to a previously neutral European country.
Olympic gold medalist Kabaeva is reported to have four children, two young boys and two girls, with the 69-year-old Putin, although none have officially confirmed this.
The children are rumored to have been born in Switzerland and all have Swiss passports, according to a source who told the newspaper that Kabaeva, 38, is believed to have passports under different names and nationalities.
According to the newspaper, the children are staying in a luxurious private villa owned by a Putin loyalist near the French border.
There are allegations that the Swiss government has no confirmed information on whether Kabaeva and her Putin children reside in the country.
"Alina may be traveling under different names and passports. She also uses private planes and doesn't risk traveling using her real name," the source added.
Meanwhile, more than 55,000 thousand people signed a petition to expel Kabaeva and her children from Switzerland because of "Putin's war in Ukraine".
"Despite the current war, Switzerland continues to harbor a partner in the Putin regime," the petitioners said on change.com. "It is time for Switzerland to take action against Alina Kabaeva.
The site noted that "this is not the first list posted on the site. A week ago, another petition was posted on the same platform, with fewer signatories, calling for the former gymnastics champion to be stripped of her Olympic titles."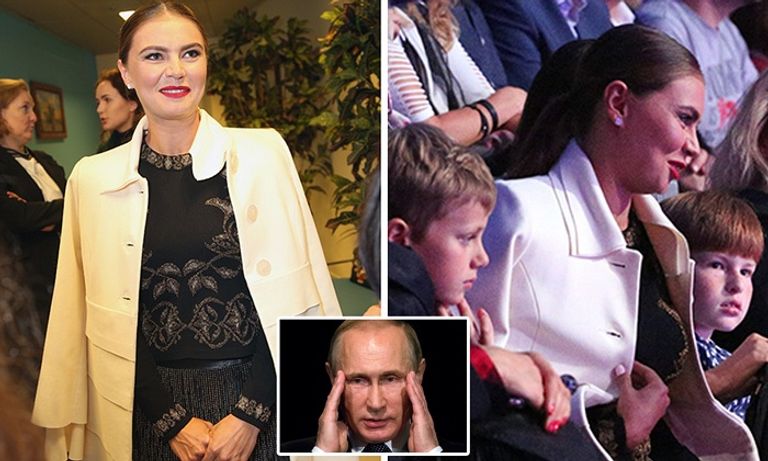 The newspaper noted that Kabaeva, "has been a partner of Vladimir Putin for 20 years, and is one of the most successful gymnasts, with two Olympic medals, 14 world championship medals and 21 European championship medals."
Alina was born on May 12, 1983 in Uzbekistan, which was part of the Soviet Union, and grew up in an athletic family. Her father, Marat Kabaeva, was a professional footballer.
At the age of three, Kabaeva followed in her father's footsteps to start her own sports career, becoming a rising star in rhythmic gymnastics as a teenager, winning the gold medal at the 2004 Athens Olympics and before his bronze at the 2000 Olympics in Sydney.
After retiring from gymnastics, she began her career in politics and was a member of the Russian Parliament from 2007 to 2014, for the United Russia party.
During his time in Parliament, he voted for a number of controversial laws.
In September 2014, Kabaeva accepted the position of chairwoman of the National Media Group, Russia's largest media conglomerate.