Protests against Prince William and his wife Kate's visit to the former British colony have seen protests in Kingston, Jamaica, demanding Britain apologize for its role in the slave trade.
The Duke and Duchess of Cambridge have arrived in the Jamaican capital for a three-day visit as part of the royal couple's trip to the Caribbean to celebrate the 70th anniversary of Queen Elizabeth II's coronation.
The protesters, who gathered in front of the British High Commission headquarters, demanded that the British royal family pay compensation to those affected and apologize for its role in the slave trade that brought hundreds of thousands of Africans to the island. to suffer in inhumane conditions.
During his participation in the protest, Clement Jaouari Deslands considered that "for a member of the royal family to come here without concern or regret" is "a slap in the face".
"They have the privilege of nobility. They can walk here and we just have to roll out the red carpet for them. Those days are gone and I am here to represent my ancestors, all those who perished in slavery and were killed." by white oppression.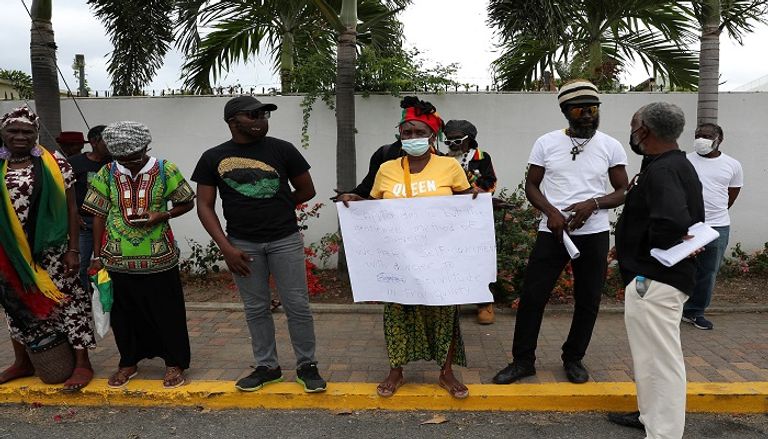 The visit by Prince William and his wife comes amid growing calls for Jamaica to follow in Barbados' footsteps and abandon the British Queen's presidency of the country and adopt a republican system.
The Duke and Duchess also canceled a visit to a town in Belize at the start of their Caribbean tour following complaints from the indigenous community, according to reports.