Comedian Pete Davidson's mother posted a comment confirming that her son's girlfriend, Kim Kardashian, was pregnant, before later deleting it.
And according to the British website "Mirror", Davidson's mother mistakenly began to say that Kim Kardashian was pregnant with her child, but the public guessed that this rumor could be personally instigated by her son.
And the site quoted a source close to the actor, that he has always expressed his desire to be a father, and that he is fully prepared to take on the responsibility, and sees himself in the stable future with his wife and children.
The source added that Davidson is very happy with the trajectory of his relationship with Kim and wants their relationship to grow stronger in the future.
He continued, "Davidson has always wanted to have children and become a father one day, and while audiences and fans may not take him seriously as a father, the actor desperately wants to settle down and have children."
The site indicated that Davidson knows that Kim is financially sufficient and does not want a man to spend on her, so he is expected to propose to her soon.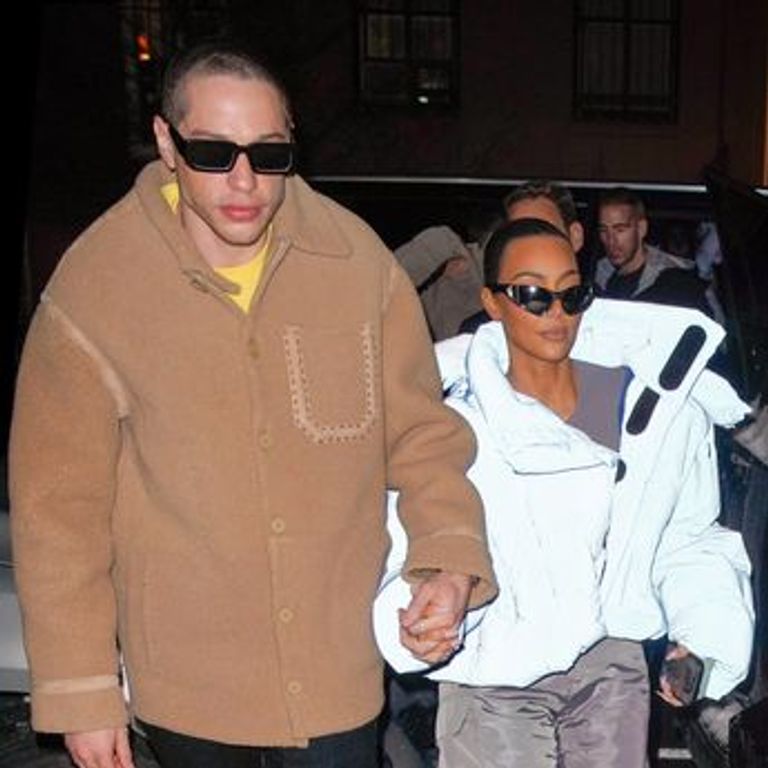 The rumor of Kim Kardashian's pregnancy began, after a fan referred to Davidson's mother in a photo of the two in love and hinted that Kim could be pregnant by the end of the year, and Davidson's mother replied yes, expressing his enthusiasm for the idea.
Although Davidson's mother deleted her comment, the public had already seen it and the rumor spread.
The public believes that the duo may get married soon, because Davidson and Kim are impulsive fans, as Davidson proposed to his ex-girlfriend Ariana Grande after a month, while Kim marries anyone who proposes.