After the exchange of accusations for attacking the drama theater building in the Ukrainian city of Mariupol intensified, Russia pointed the finger at the "Azov Brigade"… What is your story?
According to the RIA Novosti agency, the Russian Defense Ministry has rejected accusations from kyiv that its forces carried out a raid on the Drama Theater building in the city of Mariupol.
Moscow confirmed that "the Azov battalion carried out a new bloody provocation and blew up the theater building that it had placed earlier."
A Ukrainian official later noted that "more than a thousand people" were hiding in the bombed-out theater.
The name of the Azov Brigade is associated with the term "neo-Nazis" or the Ukrainian right, through which Russian President Vladimir Putin justified Moscow's "military operation" against Ukraine.
Russia has long accused the Ukrainian right wing of committing bloody crimes against civilians, and has vowed to bring the perpetrators to justice.
Azov fighters resurfaced in early March with a shocking video of them applying lard to shoot at Chechen forces before they entered Ukraine, according to the US daily "Washington Examiner".
Azov fighters are elements that joined the neo-Nazi volunteer militia that became part of the National Guard of Ukraine in 2014 in the context of Russia's annexation of Crimea and moved to the Donbass region.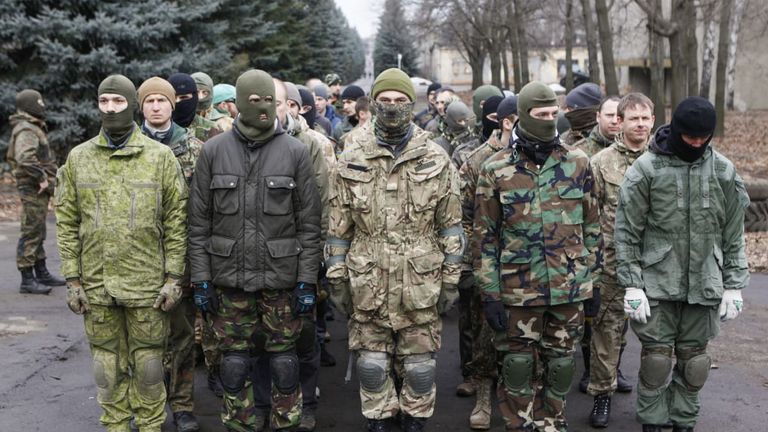 And it was more likely that Russian President Vladimir Putin was referring to the Azov fighters when he said part of the military operation was aimed at the "denazification" of Ukraine.
The press report said that the Azov fighters remained so hated until the current war, that in 2019 Facebook banned any posts praising them, but the ban was lifted now that they are fighting to save their country.
Despite the current role of the battalion, a report published by the British newspaper The Guardian in 2014 warned of the "disturbing political views" of its fighters; They intended to "take the fight to kyiv" when the war in the east ended.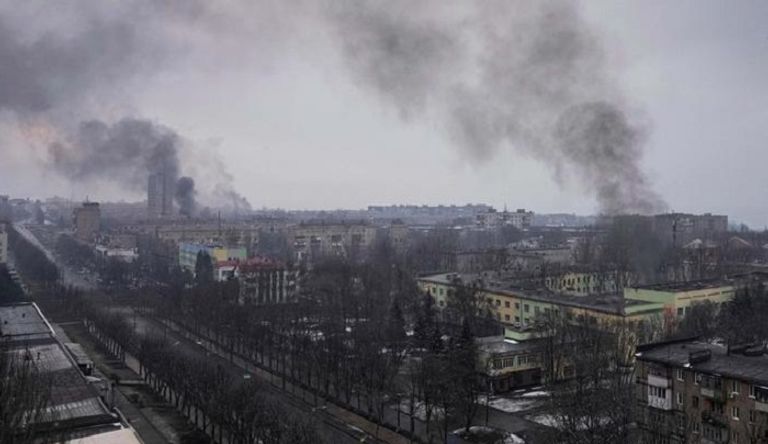 The battalion is famous for its Nazi symbol (the gray wolf), although it claims to have a patriotic role towards Ukraine, but the truth is that many of its members have links to neo-Nazi groups.
In recent years, the battalion has managed to attract far-right volunteers from abroad, specifically from different European nationalities.
It is strange that the common language of the elements of the battalion is Russian, and most of them use it as their first language, and it also includes Russian elements.
The battalion often brags about its success in destroying Russian armored vehicles and posts photos of the soldiers it shot down and posts them on its Telegram channel.
Currently, the Azov battalion is primarily responsible for the defense of the city of Mariupol, which has a population of 500,000, which is one of the places along with the capital of Ukraine, kyiv, and the second largest city in the country.