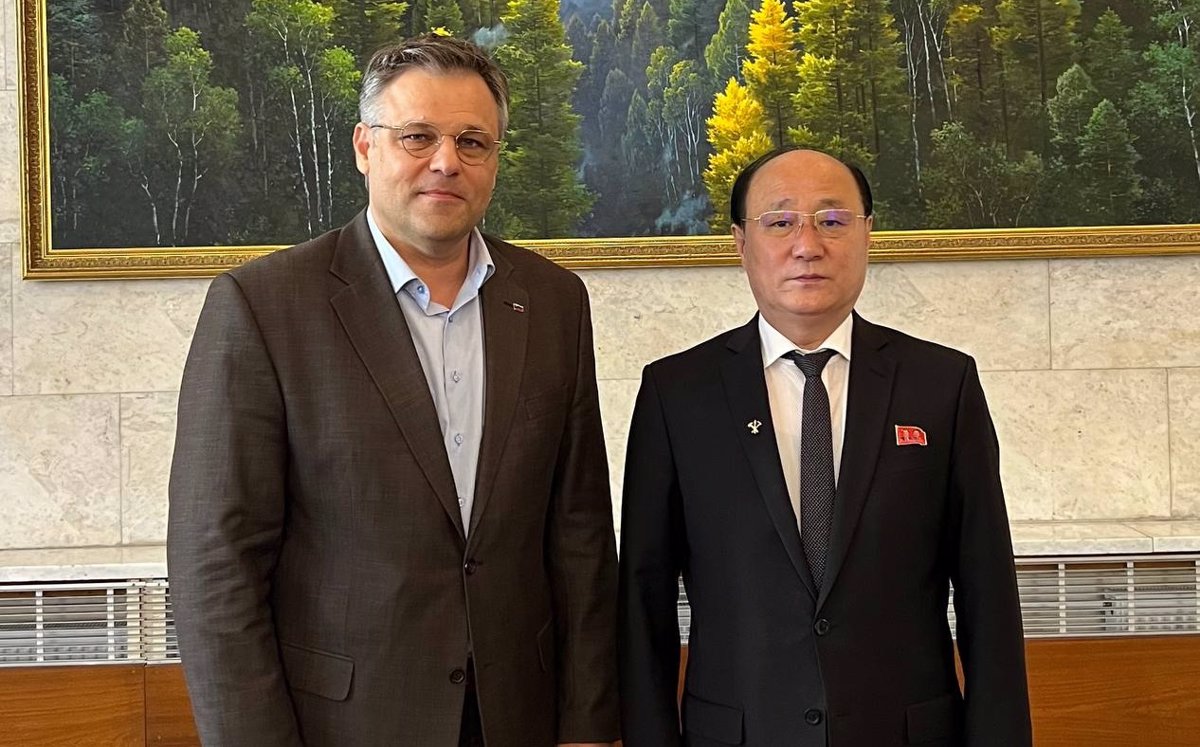 [ad_1]
MADRID, August 11 (EUROPA PRESS) –
Ambassador of the self-proclaimed Lugansk People's Republic (PLR) in Moscow Rodion Miroshnik held a meeting with North Korean Ambassador to Russia Sin Hong Chul on Wednesday, during which they discussed the possibilities of commercial and economic cooperation.
This was announced by Miroshnik himself on his Telegram channel, where he detailed that both ambassadors discussed the possibility of developing "mutually beneficial" trade and economic cooperation, as well as Pyongyang's participation in the reconstruction of Lugansk.
"During the talks, the ambassadors of the two states discussed the possibilities of mutually beneficial trade and economic cooperation, the development of tourism and the possibility of North Korea's participation in the reconstruction of the cities of Luhansk destroyed during the Ukrainian aggression," Miroshnik detailed.
The parties have agreed to conduct a detailed study of "promising areas of cooperation" between the parties, which will later be enshrined in a related memorandum between the self-proclaimed Republic of Lugansk and North Korea.
Ukraine's foreign ministry last July announced it was cutting diplomatic ties with North Korea after the Asian nation recognized the independence of Donetsk and Lugansk, located in Ukraine's Donbass and close to Russia.
Ukraine's diplomatic portfolio viewed Pyongyang's move as an attempt to undermine Ukraine's national sovereignty and territorial integrity, as well as a violation of the United Nations Charter and fundamental norms and principles of international law.
[ad_2]
Source europapress.es