The release of the artist Ali Kakoli from prison, after being included in an amiri pardon on the occasion of national holidays, caused great joy among his fans.

Ali Kakoli, Kuwaiti actor and singer, was born in Kuwait City on October 20, 1986. His career began as a child when he presented small roles, then he decided to study acting at the Higher Institute of Dramatic Arts.
After his graduation, his fame began when he was commissioned with more than one work of art, and among his most famous works other than movies and plays.
The reason Ali Kakoki was jailed

Kakoki is one of the most prominent artists in the Arabian Gulf, he presented many works of art and distinguished himself with his voice, and was able to gain great fame in the Arabian Gulf after more than one role in the Gulf cinema, but despite everything that he made a big mistake when he was arrested for drug possession at the Kuwait airport.
The Kuwaiti actor Ali Al-Kakoli was tried by the Kuwaiti authorities for possession of drugs, hashish and amphetamines with the intention of consuming them illegally and, after continuous investigations, the news spread that the artist had confessed to possessing narcotic substances for his consumption, not for trading. , and the court sentenced him to 5 years in prison, and on appeal the sentence was reduced to 3 years and 4 months.
The real name and biography of Kuwaiti artist Ali Kakoki.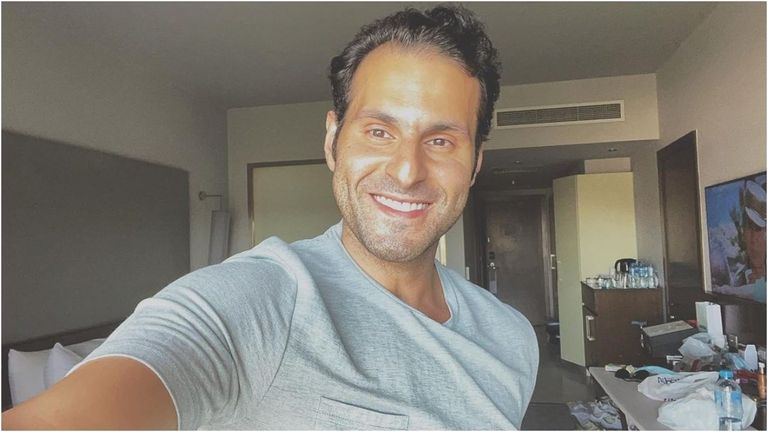 Full name: Ali Abdulreza Kakoli.
Date of Birth: October 20, 1986 AD
Place of birth: Kuwait City, State of Kuwait
Nationality: Kuwaiti
Qualifications: Bachelor of Acting, Higher Institute of Dramatic Art
Years of work from 2005 AD to now
Ali Kakoli did not officially announce the news of her release on her social media accounts, but she did re-post congratulations and blessings from her friends and fans who celebrated her return and release from prison, including her close friend, artist Fatima Al-Safi. . , who posted a photo of himself attached to a heart-shaped emoji.
Ali Kakoli's page on his Instagram account reposted an earlier statement by his defense attorney on July 29, 2021, in which he called on the public to verify the authenticity of the news and not rush into its circulation.