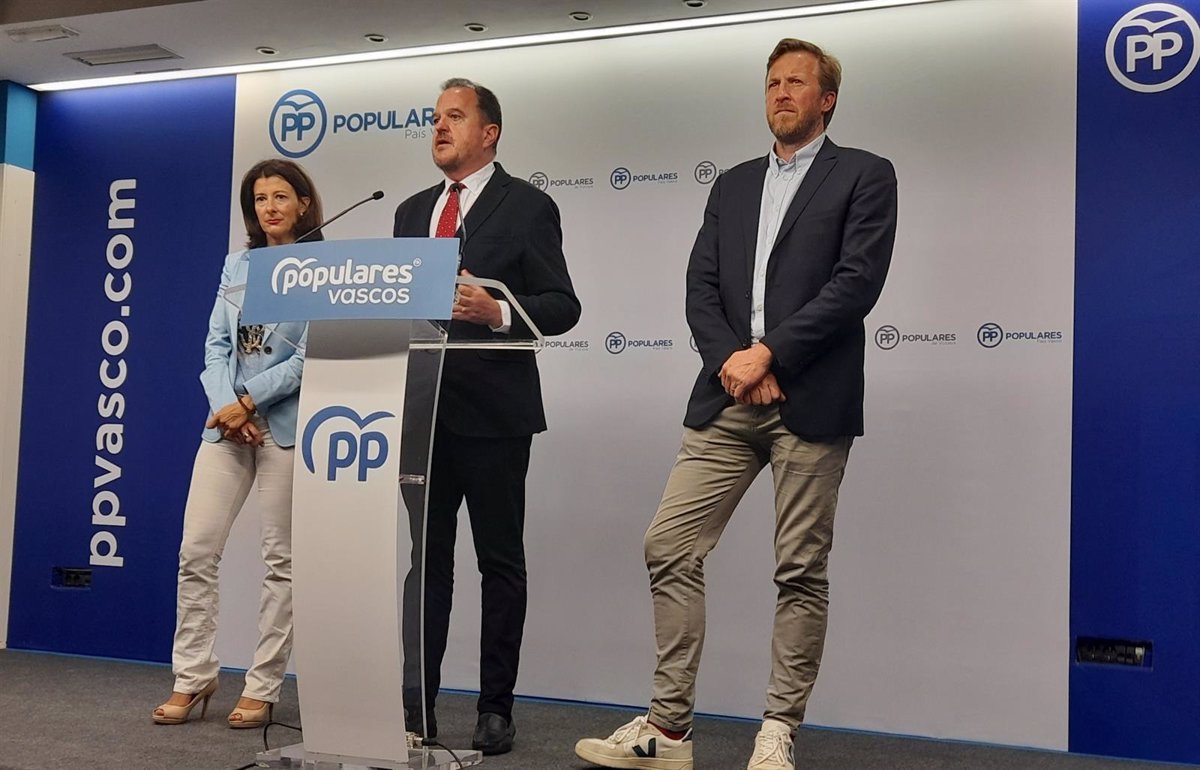 [ad_1]
He says the Basque PP would be ready to support the Basque budget if the government commits to easing fiscal pressures
BILBAO, August 12 (EUROPA PRESS) –
The President of the Basque PP, Carlos Iturgaiz, considered it necessary to adopt energy saving measures, but "not those of the Sánchez government, which is reckless and teasing on many things".
Therefore, in statements to Onda Vasca collected by Europa Press, the popular leader has referred to the energy saving plan implemented by the central government and the criticism voiced by the PP.
In his opinion, "measures must be taken, but not those of the Sánchez executive, who are frivolous and teasing on many things". "Sánchez tells the families that they are bad, that it is a matter of taking off the tie or lowering the temperature to 25 degrees … if Vitoria is not the same as Almería," he warned.
He accuses the district president of "switching off the lights and turning the citizens' pockets at the same time", so that they become "poorer and poorer". "I regret that the PNV continues to support the PSOE and this president who is ruining the Basques and the rest of Spain," he assured, while disapproving that the energy plan presented by the PP had been "thrown in the trash".
For Iturgaiz, given the existing energy problem, it is necessary to take measures such as "supporting nuclear energy, which is underexploited in Spain, while nuclear energy is being bought by France".
He also considered that "what the President of Madrid, Isabel Díaz Ayuso, did" after the energy saving measures were announced, "the Basque government also followed". "Urkullu and Tapia said the same thing: that the Autonomous Communities were not taken into account," he said.
Moreover, faced with the possibility of appealing the measures decided, Iturgaiz has warned that "it would not be the first time" that the courts corrected the executive. "In a pandemic, the Constitution already told him it was unconstitutional to keep us at home. On the energy issue, we'll see how it ends," he said.
BASQUE HOUSEHOLDS
Regarding the Basque budgets for 2023, Iturgaiz recalled that with Alfonso Alonso in the Basque PP presidency, the formation came to support the accounts in exchange for lower taxes and less fiscal pressure.
"The PNV agreed to this and then didn't stick to it. Now everything is open to listen, but also to listen. We are aware of the need to support families and the Basque economy, and with less fiscal pressure. If that's the case the Basque government wants us to be able to understand each other. If their proposals are to reach agreements with Bildu and Podemos, they are there," he warned.
Finally, referring to the future of the coalition with Cs, Iturgaiz assured that he was satisfied with the joint work in Parliament, but stressed that "times are already different".
"Citizens have a problem of an internal nature. You are in a moment of reflection to change leaders, names, acronyms and colors. I'm not saying anything new by suggesting that everyone will make their choices separately," he concluded.
[ad_2]
Source europapress.es