Ireland celebrated its National Day at Expo 2020 Dubai on Thursday when Al Wasl Square saw various art performances throughout the day.
As part of the Irish celebrations of Saint Patrick's Day, which falls today, March 17, 2022.
Reem Al Hashemi, UAE Minister of State for International Cooperation and Director General of Expo 2020 Dubai, and Najeeb Mohammed Al Ali, Executive Director of the Office of the Commissioner General of Expo 2020 Dubai, welcomed the Irish Minister for Housing, Government Local and Heritage, Dara O'Brien, and her accompanying delegation.
Quality rich environment

Najeeb Mohammed Al-Ali said: "Designed by the Newgrange Memorial, the Ireland Pavilion at Expo 2020 Dubai showcases 5,000 years of Irish heritage, literature and knowledge, and invites visitors to explore the country as a place unlike any other in terms of inspiration and creativity. "
He added: "The UAE is proud of its prosperous relations with Ireland, and we believe that Ireland has much to offer us and the world at large, given its regional leadership position in terms of innovation in the field of small and medium-sized enterprises and the "The dissemination of knowledge, as well as being an important center for technology and investment. We are confident that we can propel the current bilateral relationship with Ireland to new heights, and look forward to a mutually beneficial cooperation between our two countries."
Great relations with the United Arab Emirates

For his part, Minister O'Brien said: "It is a particular honor for me to convey Ireland's congratulations on the fiftieth anniversary of the United Arab Emirates, which is drawing to a close as Ireland prepares to celebrate the country's centenary. We are impressed by the tremendous strides the UAE has made over the past half year, with Dubai emerging as a major international hub providing connectivity on a truly global scale."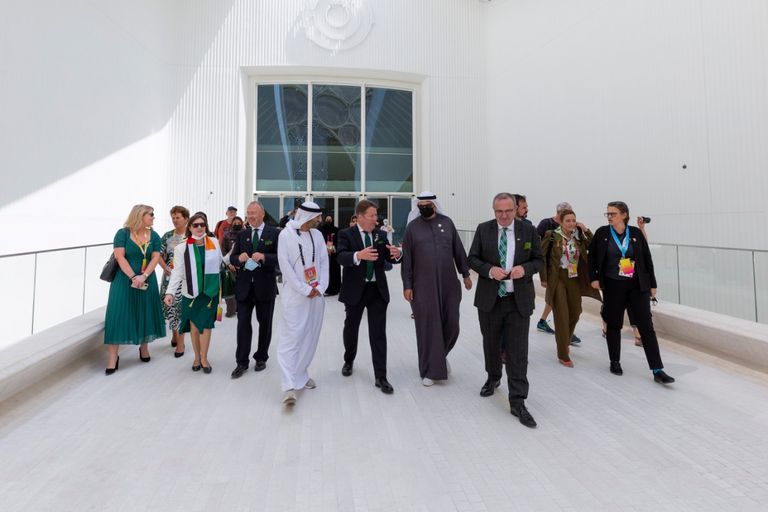 He added: "We have developed our wonderful relationships with the United Arab Emirates, and they have flourished through our participation in Expo 2020 Dubai, the important programs presented in our pavilion, and most importantly, through the great cooperation with our partners in this international event, which helped deliver unforgettable events like Expo World Choir and Riverdance."
The remarks were followed by a performance by Shelley Denver, who hails from Galway in the west of Ireland and plays the harp, Ireland's national symbol, which is also inscribed on the UNESCO Intangible Cultural Heritage List. dances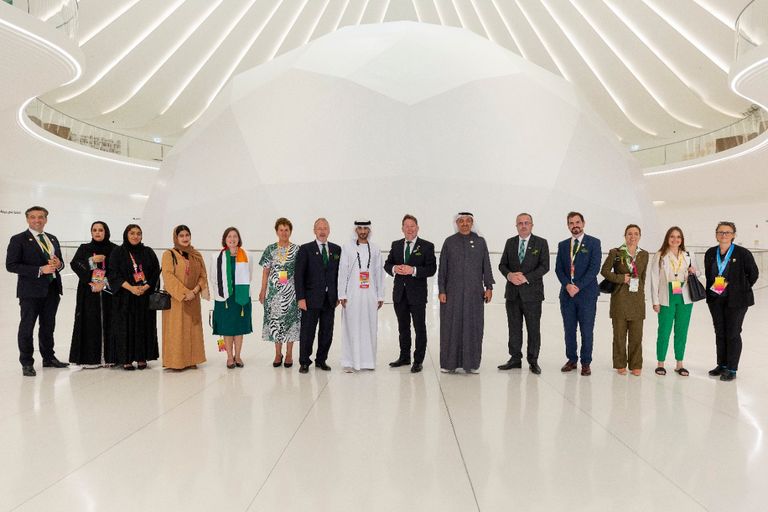 Throughout the rest of the day, festivities will include a musical performance in Al Wasl Square sponsored by the National Concert Hall and conducted by acclaimed violinist Martin Hayes, preceded by a parade led by the Irish Defense Forces and other events such as storytelling, sports activities and more.
Ireland's National Day at Expo 2020 Dubai coincides with Saint Patrick's Day, which was first organized by Irish activists to promote the Irish language and cultural identity of the Irish people, and Saint Patrick's Day has become a opportunity to share the wealth of the country. culture with the world ever since.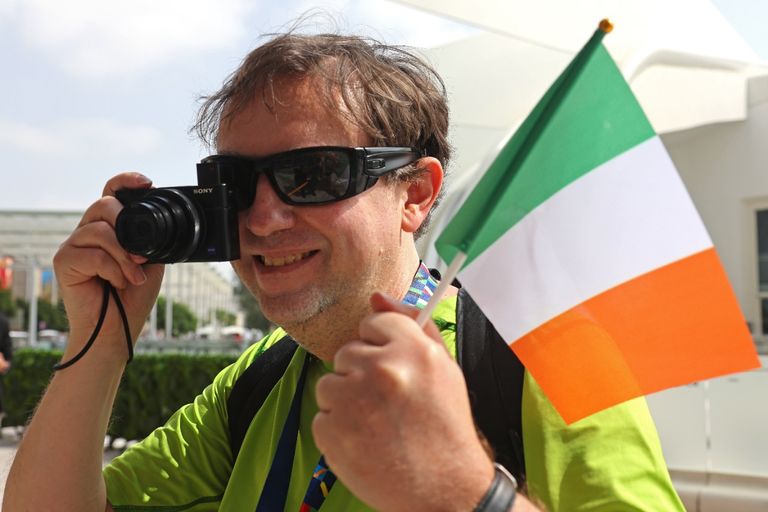 The Ireland Pavilion is located in the "Jubilee" and seeks to present Ireland as an absolute destination for inspiration thanks to its strong and rich heritage based on creativity, imagination and innovation.
National and Honor Days at Expo 2020 Dubai are special times and occasions to celebrate each of our more than 200 international participants, highlight their cultures and achievements, and showcase the programs and performances their pavilions have at the international event.
Expo 2020 Dubai will continue until March 31, 2022, and the international event invites visitors from all over the planet to create a new world together in a six-month celebration of human creativity, innovation, progress and culture.