The CEO of the "Car Group" company, the Kurdish businessman "Baz Karim Al-Barzanji", denied the accusations of his affiliation with the Israeli Mossad.
Al-Barzanji indicated that the building that was attacked last Sunday in the city of Erbil by the Iranian Revolutionary Guard belongs to him.
In an interview with the Associated Press, he denied any association with the Israeli Mossad, saying: "Revolutionary Guard missiles destroyed his house, but he is happy that all his family members survived the attack."
An Iraqi intelligence official denied the Revolutionary Guards' claim that it had targeted an Israeli spy base in a missile attack in Erbil.
The official, who spoke on condition of anonymity, said: "The destroyed villa near the US Consulate in Erbil was just a place for diplomats to gather for social events."
Al-Barzanji, through the task force (KAR), built and operated an export pipeline to the Turkish port city of Ceyhan through a joint venture with a Russian company.
According to the report, the semi-autonomous region of Iraqi Kurdistan has a cautious relationship with Israel through the sale of its oil.
Haifa Othman, an Iraqi Kurdish journalist and political analyst, told Villa Al-Barzanji that the accusations by the Revolutionary Guards and Iranian officials were clearly "untrue" and "sloppy," and that "the targeted building could be anything but a Israeli building. base."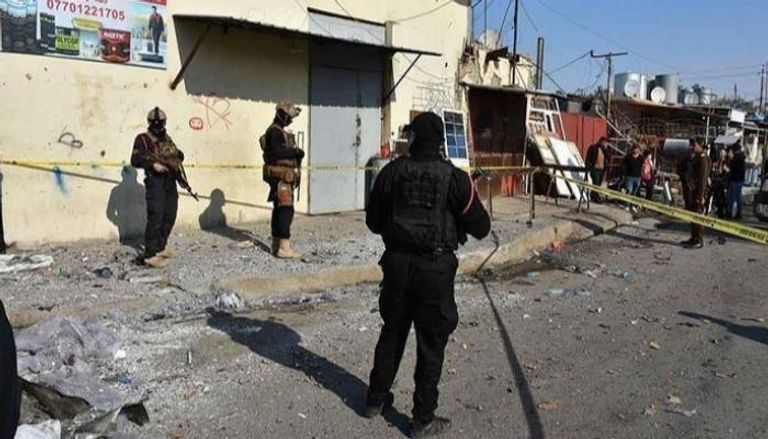 The Revolutionary Guards targeted Erbil, the capital of Iraq's Kurdistan region, with 12 ballistic missiles last Sunday morning under false pretenses.
The Revolutionary Guards claimed responsibility for the attack, saying it was in response to Israeli activities against Iranian security and claiming it was an "Israeli strategic center for conspiracy and evil".
The attack left no casualties but provoked a strong reaction from the Iraqi government and strong condemnation from the United States and the international community.
The KRG also issued a statement after a meeting between Iraqi Prime Minister Mustafa Al-Kadhimi and KRG Prime Minister Masrour Barzani, describing the accusations as "baseless" and stating that field visits showed the site to be "civil".
The Iraqi Foreign Ministry summoned Iran's ambassador to Baghdad, Iraj Masjedi, to protest the attack and handed him a note of protest from the Iraqi government.
White House national security adviser Jake Sullivan also condemned the Iranian government, saying it targeted residential areas in Erbil without any justification.