On Friday, thousands of Yemenis mourned the body of the commander of the Al-Anad military base, Major General Thabet Muthanna Jawas, in his hometown in Radfan, Lahj Governorate, in the south of the country.

The commander of the Al-Anad military base, the commander of the 131st Infantry Brigade of the Yemeni army, Major General Thabet Jawas, was killed along with 4 of his companions, on Wednesday, in a car explosion terrorist bomb against his convoy in the city. of Al-Khadra in Lahj.
A local source told "Al-Ain News" that a solemn convoy left the temporary capital of Aden for "Habil Jabr" city, high in the mountains of Radfan district in Lahj governorate, to attend the funeral of Major General ". Jawas", his son and 3 of his companions.
Citizens lined the streets of Aden and Lahj governorates in front of the procession to see Jawas off, while thousands of people from different governorates flocked to his hometown for funeral ceremonies hosted by senior military and local officials.
In an atmosphere of sadness, soldiers and citizens rushed to carry the body of Major General Jawas, his son and their companions, while a military band played sad funeral melodies before his funeral in his hometown of Radfan.
And Lahj Governorate security authorities had said that "terrorist elements planted a car bomb next to Al-Yamda station on the Green City Line in Tabun Lahj district, hours before Major General Thabet's convoy passed Muthanna Jawas".
It noted that "Major General Jawas was returning to his hometown in Radfan, after offering his condolences for the murder of a young man from the family of Radfan leader Saeed Saleh."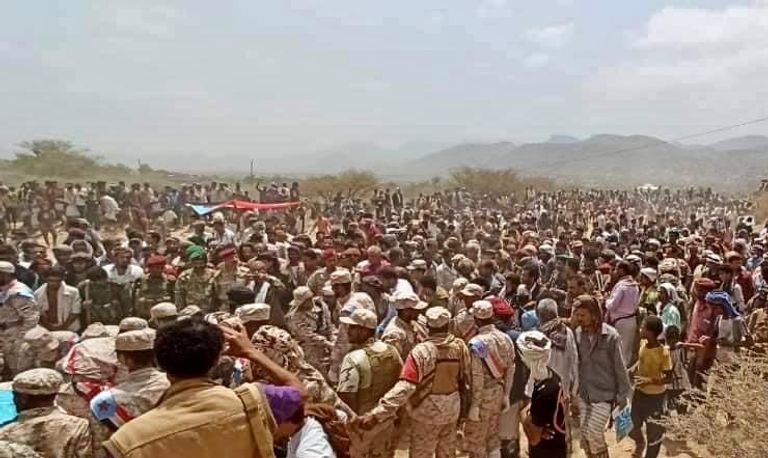 He confirmed that he was conducting research and gathering preliminary inferences, while the treacherous attack was implicitly adopted by the Houthi terrorist militia in retaliation for its first founder, Hussein al-Houthi, whose death is attributed to leader Thabet Jawas in 2004.
The assassination of the commander of the Al-Anad base, the largest military base in the country, provoked unprecedented reactions in the Yemeni street due to the popular and military weight that Jawas has gained since he led military operations in the Houthi stronghold of Maran in the Saada Governorate, in the north of the country in 2004.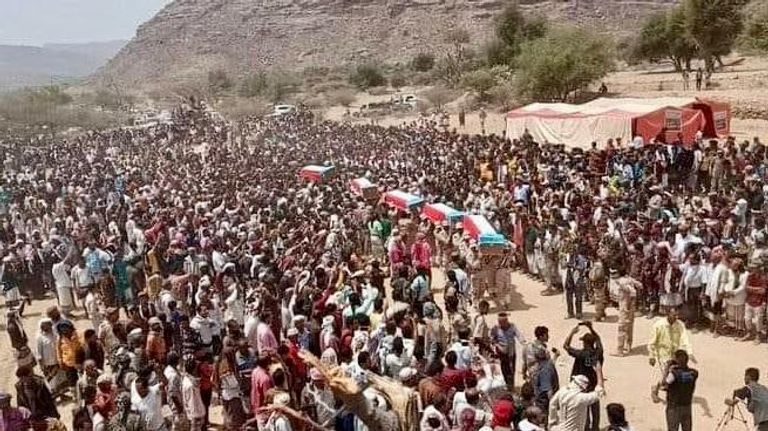 The Yemeni presidency, the Ministry of Defense, the General Staff, the Transitional Council, the National Resistance and the parties lamented the assassination of Maj. Gen. Jawas, describing him as the bearer of "the banner of confronting the Iranian project and defeating its Houthi terrorist militia". in his first stronghold "in Saada Governorate in northern Yemen.
The departure of commander Thabet Jawas aggravated the pain of the southern street in particular, and of the Yemeni in general, whom he described as the owner of the saving bullet in the face of the first rebellion of the Houthi militia in Saada, before moving to his stronghold in the south to defend and stop the expansion of the Iranian project in the country.