Egyptian Foreign Minister Sameh Shoukry attended the talks in Malaysia in casual clothes, in a rare appearance by the veteran diplomat.
A statement from the Egyptian Foreign Ministry said: "As part of his current visit to Malaysia, as part of the Asian tour, Malaysian Prime Minister and Minister of Industry and International Trade Muhammad Azmin Ali received Foreign Minister Foreign Shoukry, on the night of March 14".
According to the statement, the meeting was held to discuss the development of cooperation in the areas of trade and investment and issues related to the advancement of bilateral relations towards broader horizons.
Shoukry appeared in several photos taken for the reception and meeting in casual clothes, as he ditched the tie and full formal suit, and wore a colored shirt without a tie.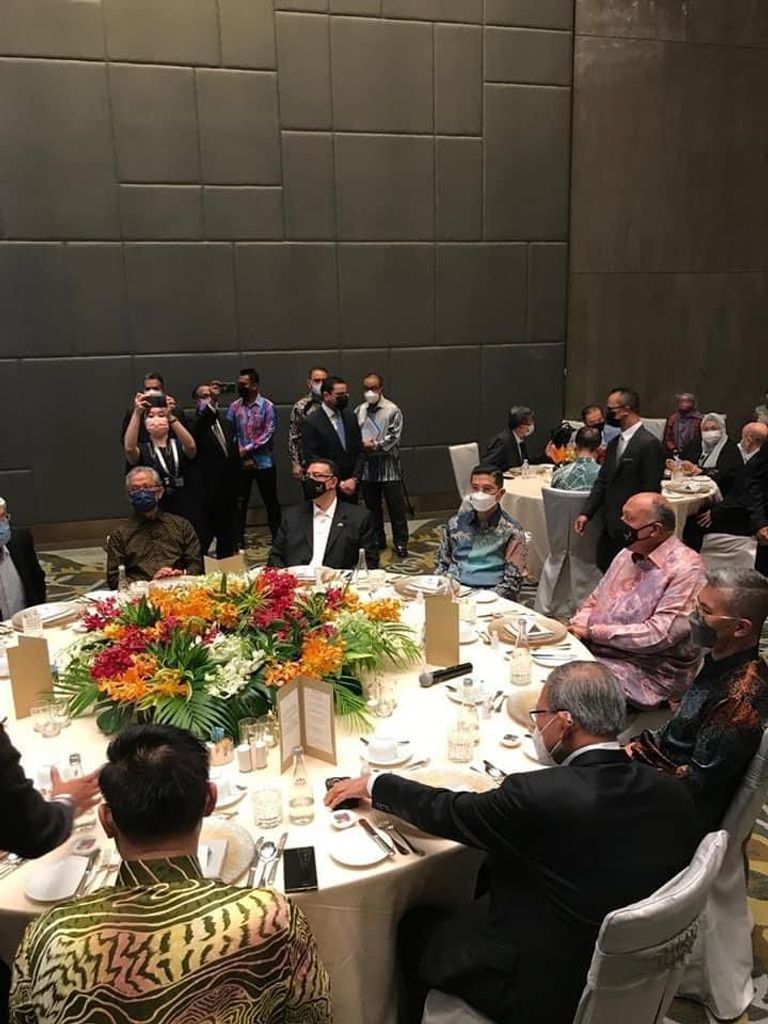 Malaysia's prime minister also resorted to the same, ditching official clothing in favor of a shirt without a tie, in what could reflect a rapprochement in relations between the two countries to the point of friendship, according to observers.
According to the statement from the Egyptian Ministry of Foreign Affairs, the Malaysian Minister, in honor of Shoukry, organized a working dinner that included the Ministers of Finance and Economy of Malaysia, and a group of government officials, senior leaders and representatives of the Malaysian business community, including the chairman of the board of directors of the Malaysian Petronas Company.
The working dinner took place within the framework of interest in constructive communication between the two countries in order to enhance joint cooperation for the benefit of the two friendly countries and peoples, according to the same statement.