A British fighter has experienced a new arena of combat, in the Ukraine, in an adventure that leads him to be one of the first foreign fighters to side with kyiv against Russian forces.
According to the British newspaper "The Sun", former army medic Jason Hay, 34, exchanged fire with the Red Army while trying to take over an airport, and was later beaten by guards during terrifying interrogations, according to his account.
Jason, who served twice in Iraq, told the British newspaper: "Ukrainians fought like lions and I am proud to have stood by them. What (President Vladimir) Putin is doing is terrorism. He bombs children and families for nothing." . He is a war criminal," according to the British fighter.
The beginning of the adventure.
The newspaper reports that the young Briton traveled to Ukraine for the first time last month and quoted him as saying: "When I told my colleagues, they were shocked and said, 'What, are you crazy? I'm a qualified combat medic and worked for seven years as a private military contractor. I wanted to go and do something good.'"
Hay established a house in kyiv and made contact with foreign fighters before the war.
Hay was asleep when one of his comrades woke him up the morning Russian troops and tanks launched the attack, before leaving his downtown apartment, dressed in bulletproof vests and carrying an AK-47.
"The world just blew up," he told The Sun. "You can hear rockets over the buildings. From afar, there were bright lights flashing all over the city from the Russian bombardment. It was absolutely surreal."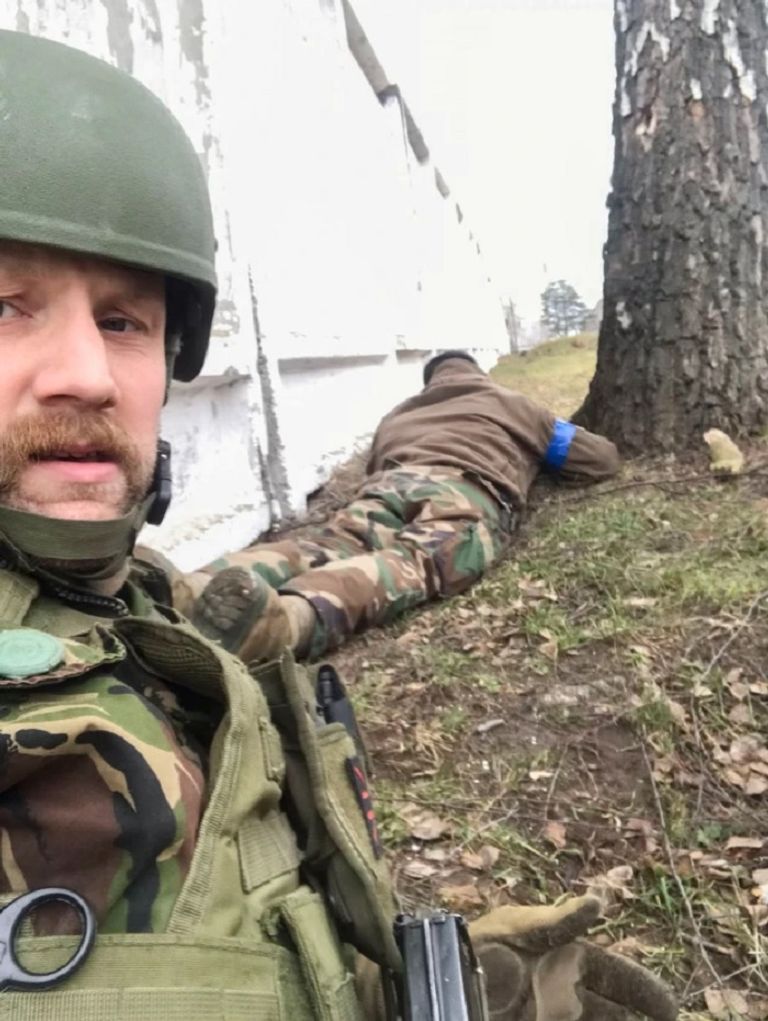 His unit soon joined a detachment of Ukrainian troops assigned to defend Hostomel airport, describing the situation there as "a very confusing situation. No one really knew what was going on. As we walked in the dark, I think it's fair to say that I was scared." . Anyone who passes In this situation, he says that he is not afraid, that he is a liar."
"When we arrived it was very calm. But suddenly the gates of hell opened for us and a squadron of Russian planes fired missiles before a fleet of attack helicopters joined in," he added.
Jason Hay and 10 other soldiers took refuge in the woods and recounted the moment: "We were so close to being hit. I have never experienced such firepower, I don't think anyone in this generation has."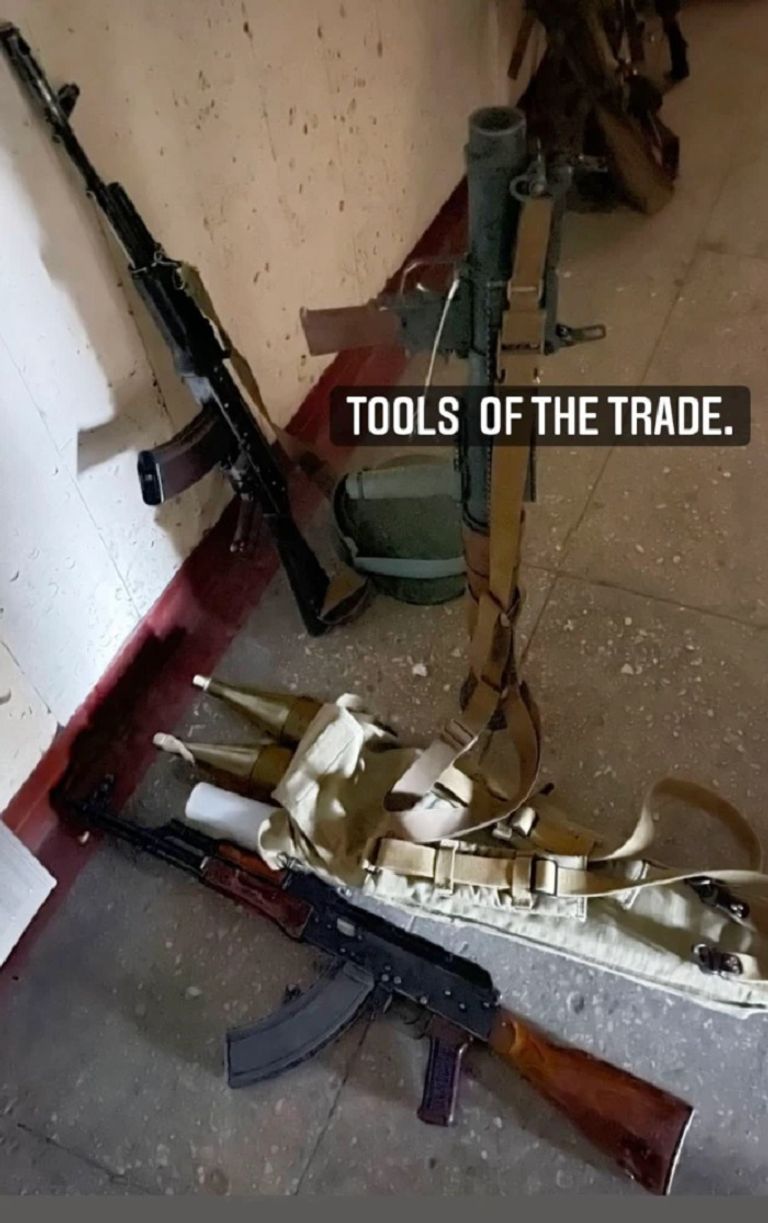 He continued: "Iraq and Afghanistan were completely different. The Russians are a traditional-modern army."
Reinforcements then arrived, with Stinger missiles, to target Russian helicopters in a valiant show of Ukrainian resistance.
moment of arrest
Ukrainian agents arrested Jason and an American comrade as they searched for "Russian saboteurs." He and his comrade had two walkie-talkies and a small pistol.
The two were taken to the basement of one of the security services and were interrogated for three hours. The British fighter said: "One of the guards hit me in the head. A different man came in and I can tell from his team that he is from one of the elite units."
"They kept yelling at me in Russian, but I told them I spoke English. They hit me like eight or nine times. I had a concussion and bled profusely. They checked my phone and my messages and it was a really scary moment. I wasn't afraid of death. I was afraid. to put my family and friends through the pain of knowing I went through this "situation".
In the end, the Briton and his American colleague were released, the former joining hundreds of thousands of passengers who boarded trains to Lviv, then fled to the Polish border before boarding the train to Warsaw.
From there he traveled to the UK and arrived home, commenting on his adventure saying, "I didn't go there to die. I thought about it but I have work to do."
The British fighter took part in the Battle of Antonov, also known as the Battle of Hostomell, which was the first major skirmish of the war, as Russian attack helicopters aimed to put down the beginning resistance.