As soon as the British mother of Iranian origin, Nazanin Zaghari-Ratcliffe, stepped onto English soil and hugged her daughter, she couldn't help it and burst into tears.

Nazanin was reunited with his seven-year-old daughter minutes after arriving on British soil after nearly six years in prison in Iran.
The aid worker hugged Gabriella and her husband, Richard Ratcliffe, whose tireless campaigns since 2016 helped secure his wife's release, and the hugs declared an end to 2,173 days of hell, according to the Daily Mail.
Nazanin returned" with Iranian-born British colleague Anoush Ashuri, 67, on Wednesday, after securing his release from Iran.
In a moving video shared by Assyrian daughter Elika, they can be seen embracing each other as tears well up in their eyes minutes after they arrived in the UK.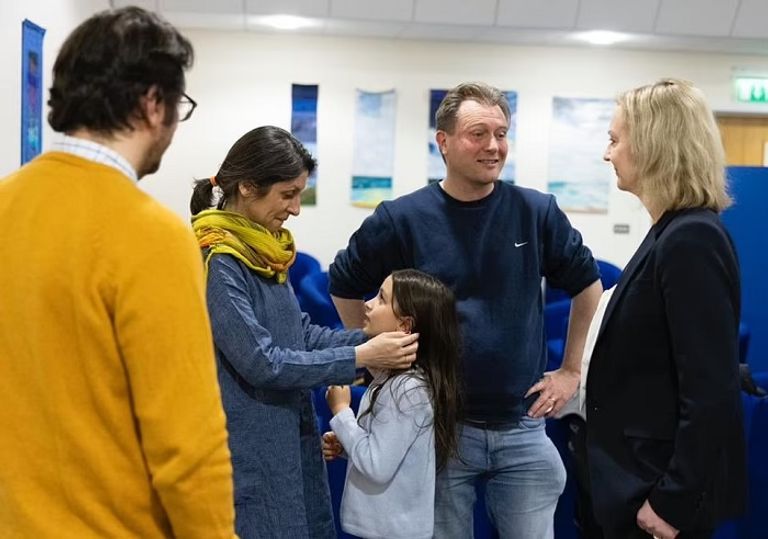 Gabriella called "mum" before running to Nazanin, who broke down in tears as she entered the building, before Richard joined them in a moving reunion that lasted more than an hour at a British military base.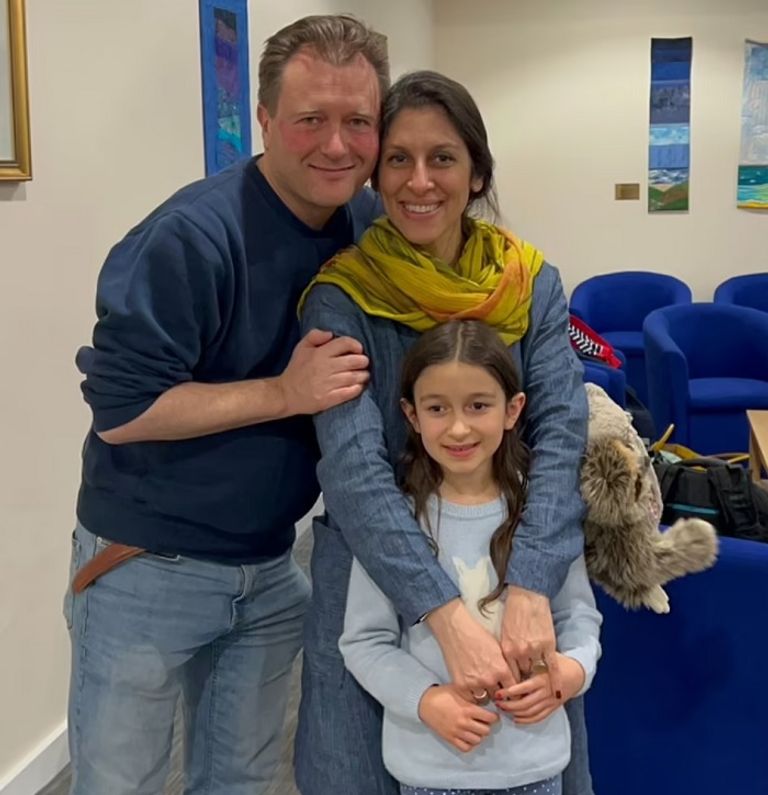 In a message shared online, Zaghari-Ratcliffe said: "There is no place like home. Thank you to everyone who helped make this possible, for all the interest, campaigning and diplomatic efforts. You brought us together."
The plane arrived at Brize Norton from the British Air Force at 1:08 am after an eight-hour flight from Amman. Before that, the two Britons boarded a plane from Tehran.
Zaghari-Ratcliffe and Ashuri, who were jailed in Evin prison for nearly six years, were charged with conspiracy to overthrow the Iranian government and espionage.
The British government had put a condition to its Iranian counterpart regarding the released funds, estimated at 400 million pounds, which were delivered to Tehran in exchange for the release of the two British activists of Iranian origin, Nazanin Zaghari and Anousheh Ashouri.
British Prime Minister Boris Johnson has previously tweeted that he is pleased with an end to the "unjust detention" of British citizens.
It should be noted that Anousheh Ashouri, 68, a British businessman of Iranian origin, was arrested in August 2017 while visiting his mother in Tehran and was sentenced to ten years in prison for spying for Israel.
While Nazanin Zaghari, a journalist for the British Thomson Reuters Foundation, was arrested in April 2016 on charges of espionage and incitement against the regime, at Khomeini International Airport when she wanted to return to Britain.