The German government chose the US F-35 after many years to replace part of its aging fleet.

The American magazine "Military Watch", specializing in military affairs, stated that the choice of this expensive plane arises with the aim of supporting the German Tornado planes, and because the American fighter is capable of carrying nuclear warheads unlike the German plane.
The report stated that Germany initially sought to replace Tornado fighters with fourth-generation Eurofighter aircraft, which were designed locally, but the latter's inability to deal with electronic attack and perform missions in the conditions of nuclear war led Berlin to Consider the American plane. .
Perhaps the most distinguishing feature of Germany's decision to procure F-35 fighters is that, under Chancellor Angela Merkel's previous administration, orders for American stealth aircraft met with strong opposition, with which the German Air Force commander , Lieutenant General Karl Mullner, was forced to resign due to his strong support for the purchase of F-35 fighters.
The German Air Force sees the F-35 as a criteria for the selection process to replace Tornado jets, as these American fighter jets can land vertically; fly from a 500-foot runway, not just an airport; You can also avoid radars, and fly long distances, without refueling.
The plane has an estimated speed of Mach 1.6 (1,960 kilometers per hour), a flight range of 2,200 kilometers and is capable of carrying 16 tons of ammunition.
The first two German F-35 squadrons are expected to be operational by 2030.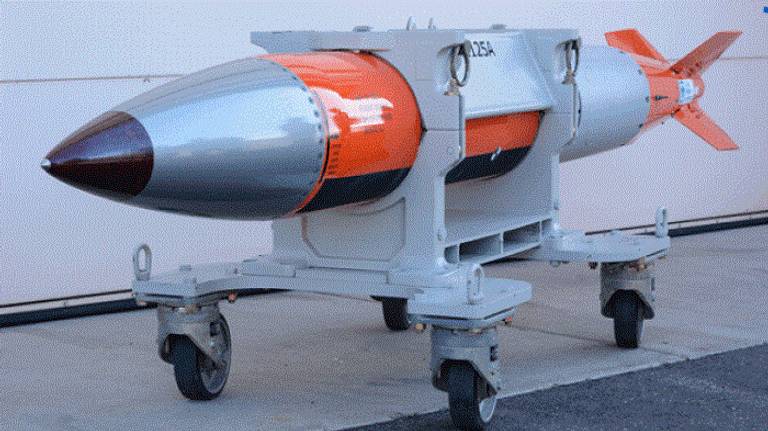 One of the main reasons that Germany did not go to replace its fighters with German Eurofighters was their inability to deliver nuclear weapons.
But the German fleet of F-35s is expected to have the ability to carry and deliver nuclear weapons, according to the military magazine.
Although Germany does not have nuclear weapons, NATO's nuclear sharing agreements stipulate that the armed forces of these countries must participate in supplying these weapons if they are used.
As part of the Nuclear Partnership Plan, participating countries consult and make joint decisions on nuclear weapons policy, and maintain technical equipment for the use of nuclear weapons (including warplanes capable of carrying them).
This allows the United States to immediately transfer nuclear warheads to its allies in the event of a major war, which would cause Germany and many other non-nuclear nations throughout Europe to possess nuclear weapons. The F-35 is the only Western stealth fighter capable of delivering nuclear weapons.