Art stars in Egypt celebrated the victory of the national soccer team over their Senegalese counterpart in the final qualifiers for the 2022 World Cup.
And the artist, Mohamed Henedy, wrote on his account on the "Facebook" website, saying: "Praise God, for the tension, I approached as if I was playing with them."
He continued: "God willing, to come back, we don't want to leave the penalty area, not even for 4 seconds."
Artist Ahmed Daoud also commented on the victory over Senegal, saying: "Congratulations to Egypt, because of their men, Fadel is a step."
"We are doing our tricks and doing everything we can and, God willing, Egypt in the World Cup."
Artist Mohamed Lotfi also celebrated the victory and wrote, commenting: "Congratulations heroes, may God protect you and keep you for Egypt, Salah, always our joy and raise your head."
For his part, the artist Hani Salama congratulated the team on the victory and wrote: "Congratulations to the men of the team for winning today, and God willing, we will be happier with our ascent to the World Cup."
As for the artist, Nabil Al-Halafawi, wrote a tweet through his Twitter account, in which he said: "Congratulations. Our task is difficult there. But our men have it, God willing."

He added: "Not conceding goals from a great squad that dominated half an hour into the game is Tawfiq, we thank God for him. Not reviving the midfield is incomprehensible."
Writer Ayman Bahgat Qamar celebrated the victory, writing on his Facebook account: "Praise God, good step men."
The "Pharaohs" defeated the Teranga Lions 1-0 at the Cairo Stadium on Friday, and the two teams will meet again next Tuesday night in the Senegalese capital, Dakar.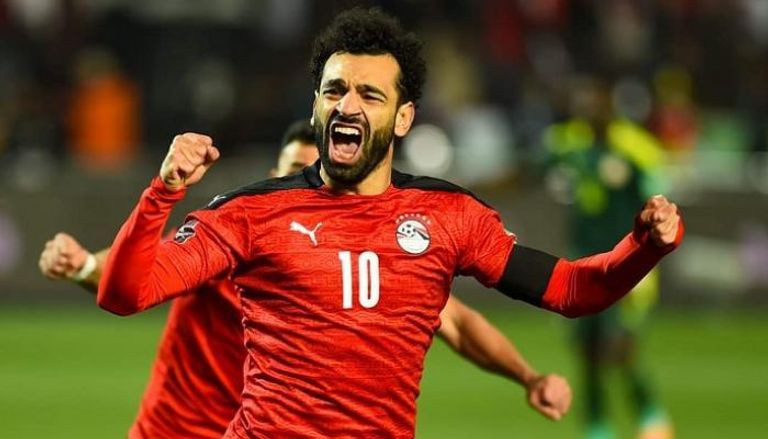 Mohamed Salah contributed to the winning goal with a shot that hit the crossbar, and Senegalese defender Salio Ciss completed it by mistake.
The Egyptian team came out with a clean sheet, and was considered "in principle" after losing to Senegal on penalties in the African Cup of Nations final about two months ago.
Mohamed Salah was also very undressed in the face of Sadio Mane, his teammate in the ranks of Liverpool, during the games of Egypt and Senegal in recent years.