Duchess Meghan
Duchess Camilla allegedly made racist statements
Duchess Meghan and Prince Harry hinted during their interview with Oprah that members of the British royal family had made racist comments towards them. According to a royal expert, Duchess Camilla would have been one of these people.
Duchess Meghan, 40, and Prince Harry, 37, made shocking claims about the British royal family during their interview with Oprah Winfrey, 68, in March 2021. When the Duchess of Sussex was pregnant with Archie , 3, there were discussions within the royal family about "how dark her skin could be", says Meghan.
Other racist remarks were also said to have been made: at the start of the relationship between Harry and Meghan, a family member speculated on "what their future child would be like". It should have been Duchess Camilla, 75, claims investigative journalist Tom Bower in his disclosure book.
Duchess Meghan: Did Duchess Camilla make racist remarks about Archie?

In his new book Revenge: Meghan, Harry and the war between the Windsors, Tom Bower writes that Prince Harry told his family about his budding love for Meghan in 2016. By this point, media had already speculated about the relationship between the royal and the "Suits" actress of the time. So Harry met his father, Prince Charles, 73, for advice on how to handle the situation.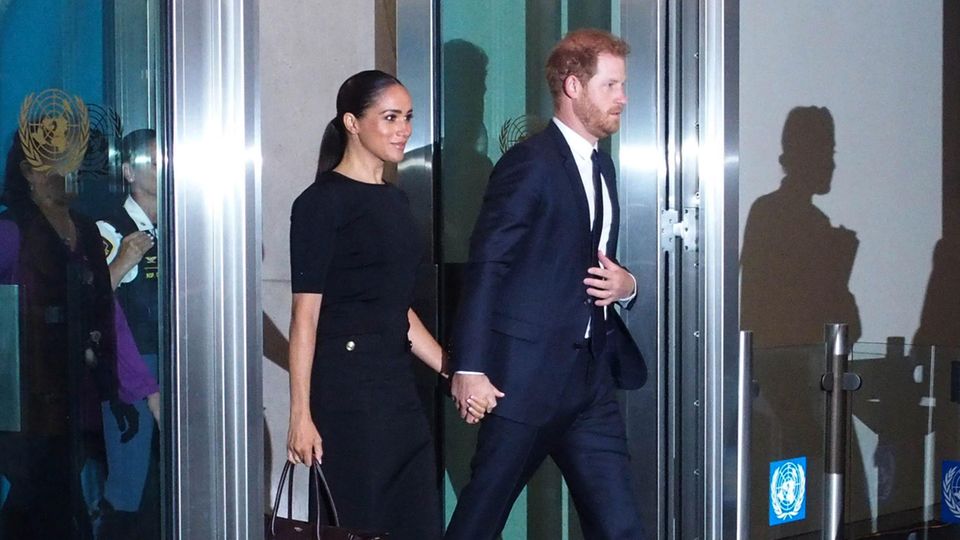 Camilla was reportedly present at those talks, which were said to have taken place at Clarence House. "Wouldn't it be funny if your kid had a ginger afro?" the 75-year-old reportedly said. At first, Harry reportedly "laughed" at the remark, but Meghan's reaction to the statement "turned Harry's amusement into anger". However, sources close to Camilla called the claim "nonsense", report The Mirror.
Source used: "Revenge: Meghan, Harry and the war between the Windsors", mirror.co.uk
me
Gala
Source www.gala.de