Egypt faces a major defensive crisis before facing Senegal again (Tuesday) in the decisive day of the African qualifiers for the 2022 World Cup.
Egypt had a difficult victory over Senegal (Friday) in the first leg of the play-off round of the African qualifiers for the 2022 World Cup, before visiting again next Tuesday.
The Egyptian team will lose the effort of the two main defenders, Mahmoud Hamdi (Al Wench) and Mohamed Abdel Moneim, in the tour of Senegal, after the latter injured his nose during Friday's game and underwent surgery, while the former is absent through suspension after receiving a second warning due to an objection to the referee's decision.
Thus, the defensive problems of the Pharaohs were renewed under the direction of Portuguese coach Carlos Queiroz, in the absence of Ahmed Hegazy, the Saudi Federation player, as he was injured in the 2022 African Cup of Nations about two months ago.
What does Queiroz do?

Queiroz had confirmed to reporters after the Egypt-Senegal match that he would call up at least one replacement for Wench and Abdel Moneim before the second leg to make up for them in the decisive game en route to World Cup qualification.
Queiroz said, during the press conference: "We will not go to Senegal with only two defenders (Yasser Ibrahim and Mahmoud Alaa), and we will summon another defender (at least) to travel."
And the local media reported after that, that Queiroz would include Ali Jabr and Ramy Rabia from Pyramids and Al-Ahly to replace Al-Wensh and Abdel Moneim, which happened on Saturday morning.
And the Pyramids club announced that its defender Ali Gabr will join the Egyptian team on his trip to Senegal to play the decisive World Cup, while for his part, Wael Gomaa, director of the Pharaohs, revealed in statements to the press that a Se sent a letter to Al-Ahly to summon Ramy Rabia alongside Ink.
Jabr, 33, was a key player in the national team during coach Héctor Cuper's period, taking part in the 2018 World Cup, while Rabia was plagued by injuries for a long period of his career and his last match. international was 5 years ago. .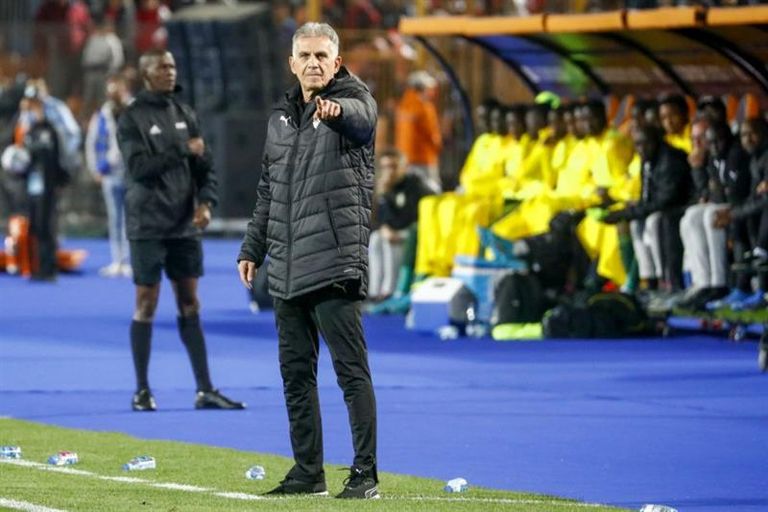 It is striking that Ayman Ashraf, the player of Al-Ahly, who is on the list of the pharaohs, also fluently dominates the role of central defense, in addition to playing full-back and midfield, but most likely don't start the game on Tuesday.
Egypt is looking to achieve a draw away from home, at least, to qualify for the 2022 World Cup for the second time in a row and fourth in its history, after reaching the 1934, 1990 and 2018 World Cups.