US experts have confirmed that the new Corona virus strain "BA.2" will not lead to a significant increase in the number of corona deaths.

Anthony Fauci, the White House's senior adviser on pandemic control, said Omicron's new subvariable, which he called BA.2, has spread to many countries and noted that it will soon become the dominant variable for coronavirus infection. Corona virus in the world. , according to the United Press International website.
And the site added, in a report published Thursday, that Fauci and other infectious disease experts don't believe BA.2 has the same devastating effect as earlier variants.
He noted that although experts expect COVID-19 cases to rise in some regions due to this variable, they are cautiously optimistic that it will not lead to an increase in the need for hospitalizations, an increase in the death rate, or an immediate need for masks. and social distancing.
And the site quoted Dr. William Schaffner, medical director of the US National Foundation for Infectious Diseases, as saying that this optimism is partly because BA.2 is not considered an entirely new strain of corona, as was the case with the "Delta". and "Omicron" strains.
Schaffner added: "It is true that it appears to be more contagious than Omicron, but there are characteristics of BA.2 that give reason for optimism. The first is that it does not result in more severe disease, and the second is that currently available vaccines do. they protect almost as much as they do against Omicron."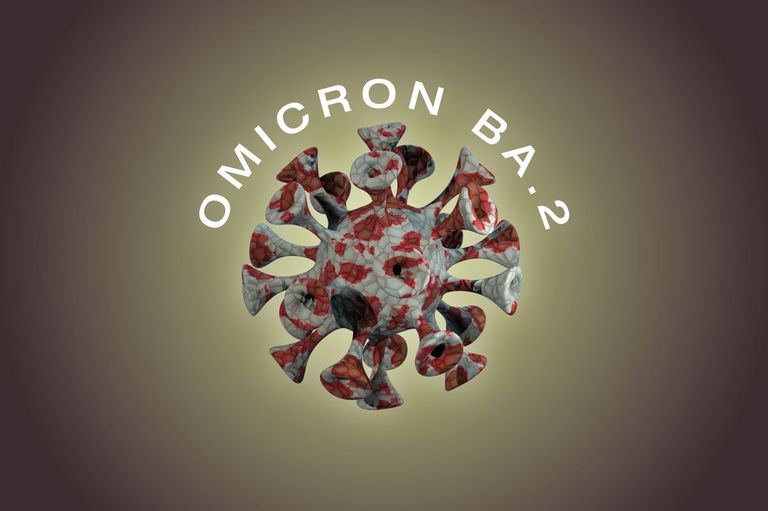 Fauci, who is also director of the US National Institute of Allergy and Infectious Diseases, added that BA.2 is spreading in Britain and the European Union, explaining that these countries are experiencing a slight increase in infections that do not appear to be accompanied by An increase in the severity of the disease, which is evidenced by the lack of An increase in the need for hospitalization, which indicates that there is no additional risk associated with the new variable.
He continued: "Although we have found that the protection provided by the vaccine is easily diminished in both those who receive it and those who have been infected, the protection it provides against hospitalization is maintained even after several months have passed."
According to Fauci, although there may be a higher chance of getting a mild BA.2 infection, getting the vaccine increases the chance of not having to be hospitalized.
For his part, Dr. Abinash Virk, an infectious disease specialist at the Mayo Clinic in the United States, believes that time also plays a role in the constant rate of infections and deaths, since BA.2 spreads with the start of the spring and summer months.
"Now there is a greater ability to be outside and do more outdoor activities, and less indoor activities," he explained.
While Fauci warned of the potential for new game-changing variables to emerge, saying, "There will always be a risk of a completely different variable than what we've dealt with so far."
"Although we are all happy that we are going in the right direction and that the rate of infections, the need for hospitalizations and deaths continue to drop, we cannot get complacent, but we must always be prepared for the possibility of a new variable emerging. ", she added.