Barcelona's great victory over Real Madrid in the Clásico de Liga made headlines this Monday morning in the international newspapers.
Real Madrid fell on Sunday night at the "Santiago Bernabéu" against its guest and rival Barcelona (0-4) on matchday 29 of the Spanish League.
The cover of the Spanish newspaper "Marca" issued from Madrid said the headline "Painful slap", with an image of the Barcelona players celebrating one of the goals.
The newspaper assured that Barcelona achieved a great victory in the "lost" stadium of Real Madrid, on a night in which Thibaut Courtois, goalkeeper of the royal team, made several stops that avoided a major defeat.
While the Madrid newspaper "AS" published an image of Toni Kroos and Luka Modric, the Real Madrid duo, with the headline "Black Night", in reference to the exceptional shirt worn by the owners of the field in the Clásico.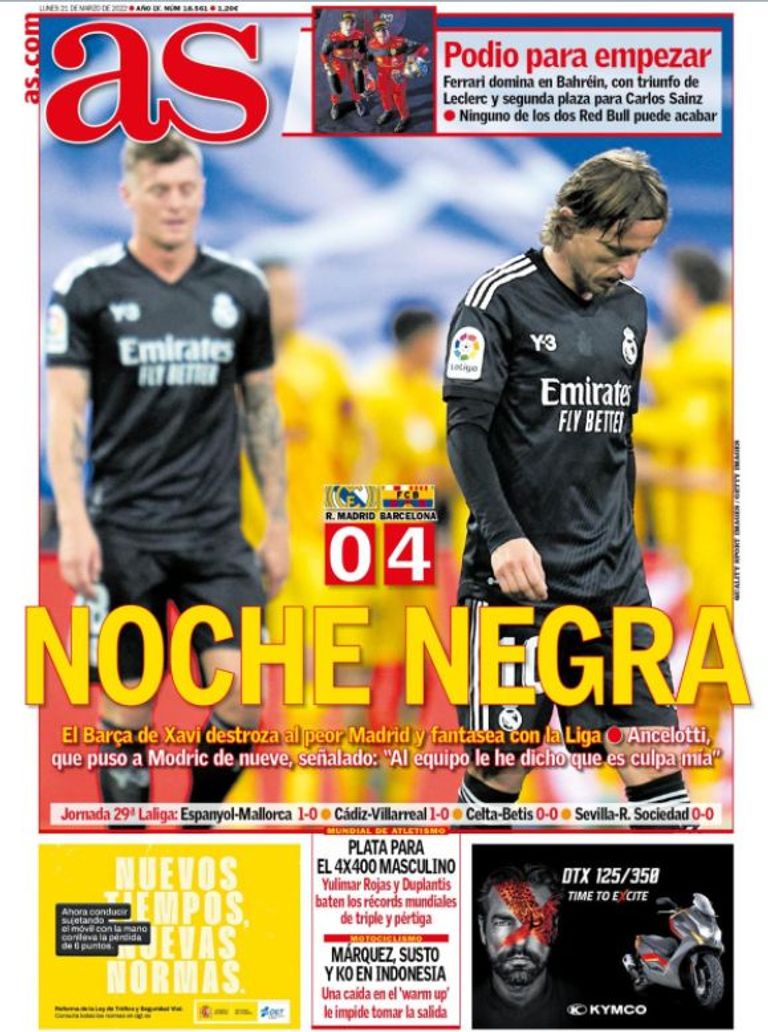 The Catalan newspaper "Mundo Deportivo" published an image of Barcelona's celebrations with the title "Shake", and said that Barça had humiliated their opponent and ended with their worst record in the Clásico in the last 3 years (6 consecutive games without winning).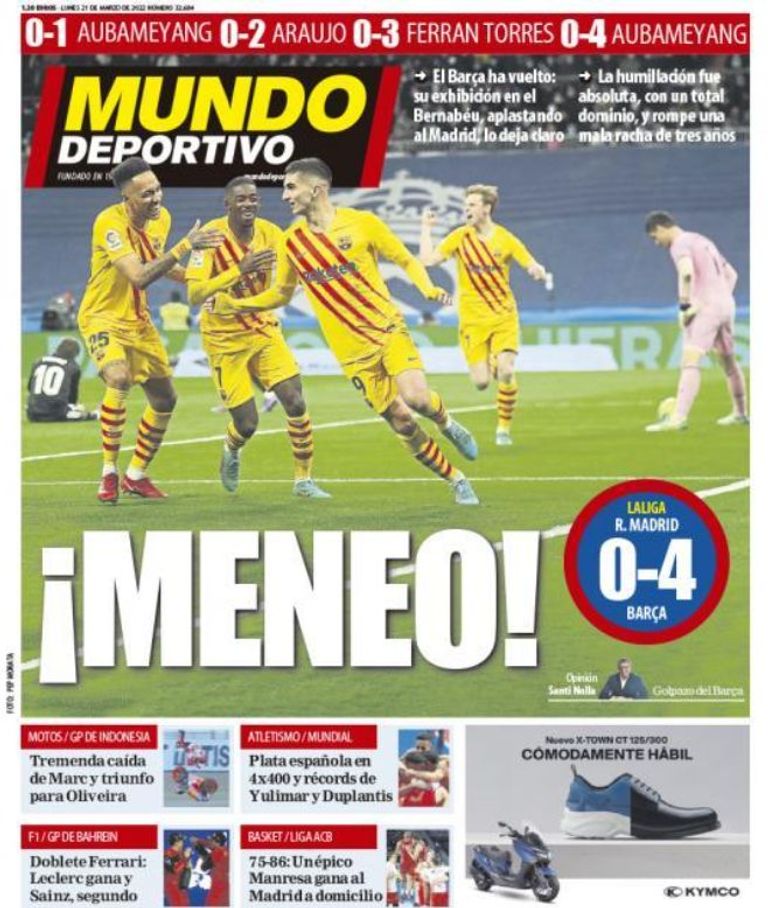 "I'm glad to win again", reads the Catalan daily "Sport".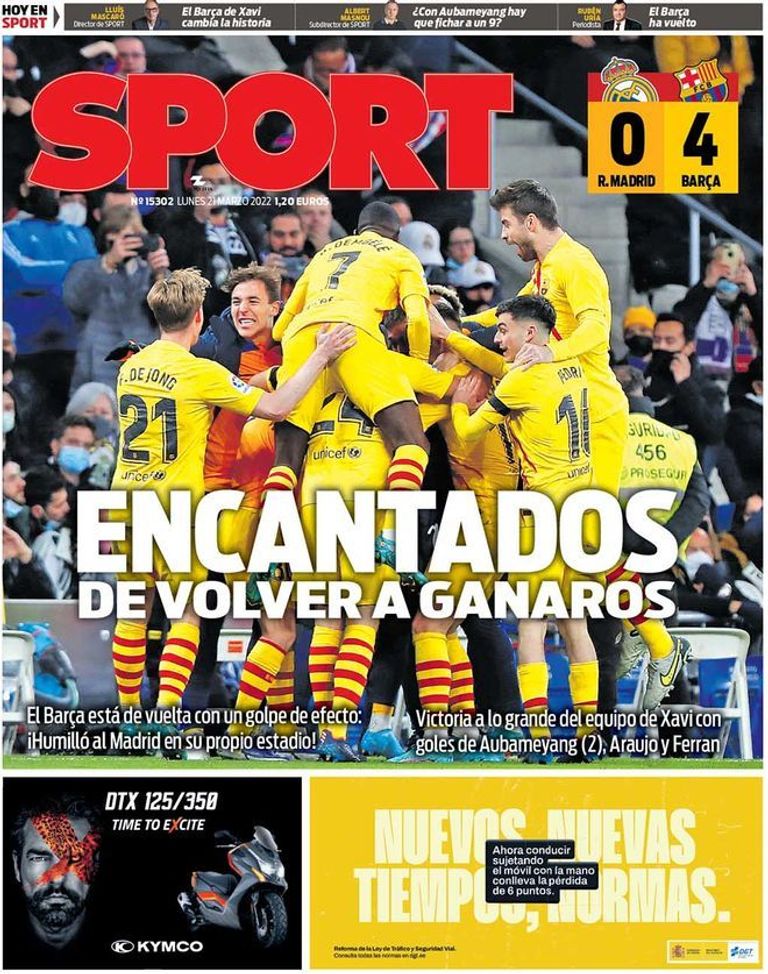 And in its electronic version, the British newspaper "Mirror" pointed out that "Barcelona crushes Real Madrid and Pierre-Emerick Aubameyang scores a brace in the Clásico".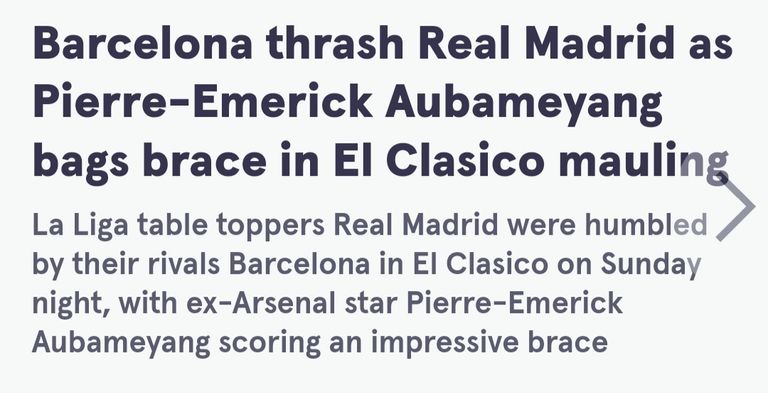 While the Italian newspaper, La Gazzetta dello Sport, wrote: "The return of Barcelona… and Real Madrid pays the price for (coach) Carlo Ancelotti's mistakes.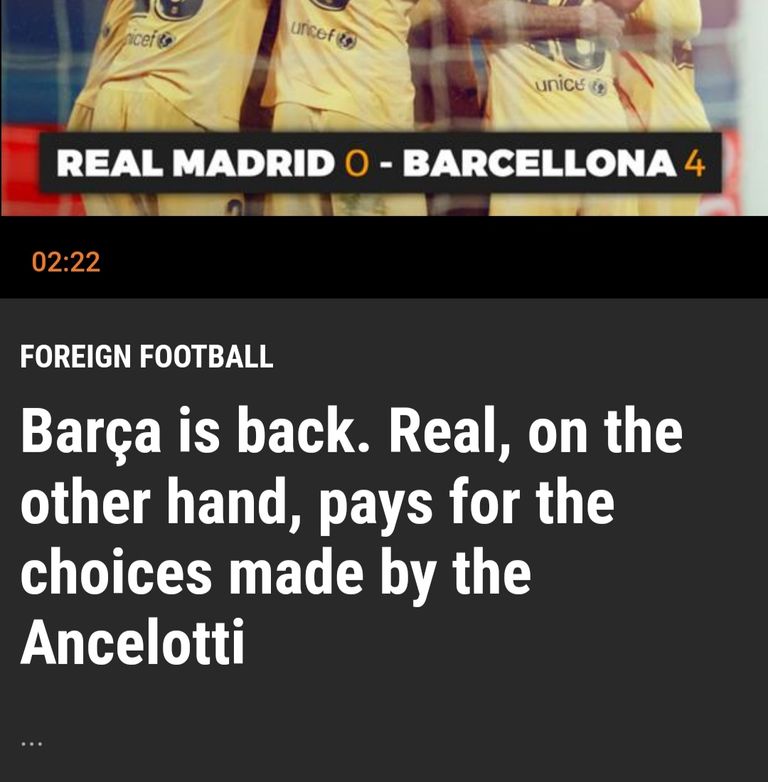 It should be noted that the loss stopped Real Madrid's balance at 66 points at the top of the Spanish league standings, 12 points behind third-place Barcelona, ​​which has a game postponed.