The White House has mocked Russia's sanctions against US officials, saying Moscow may have inadvertently imposed sanctions on Joe Biden's late father by removing the surname "son" from the US president's name.
Russia said Tuesday that it had included Biden, Defense Secretary Lloyd Austin, CIA Director William Burns, National Security Adviser Jack Sullivan, White House spokeswoman Jen Psaki and a host of other US officials in a blacklist.
"President Biden is a son and from what sanctions may have been placed on his father, none of us are planning on taking tourist trips to Russia, and none of us have bank accounts that we won't be able to access, so we're going to move on. Psaki said.
"I think we are confident that if we need to have direct or indirect talks with Russia, we will be able to do so," he added.
The move, which came in response to US sanctions imposed on Russia over the military operation in Ukraine, appeared largely symbolic, as the Russian Foreign Ministry said it maintains official relations and will ensure that can establish high-level contacts with people in the country. list if necessary.
And last Friday, Washington announced a new package of sanctions against individuals and entities in Russia as a result of the war with Ukraine, which included members of the Russian State Duma.
The US Treasury said the new sanctions also targeted Kremlin officials and several wealthy Russians and their families for their involvement in supporting the war against Ukraine.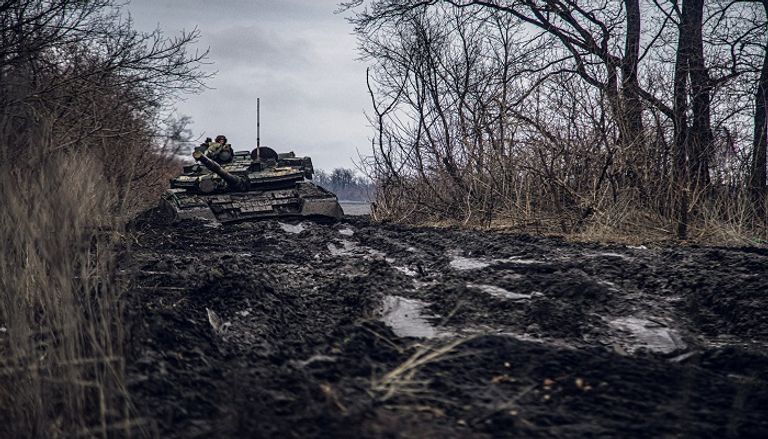 And he noted that "sanctions were also imposed on 10 people from the board of directors of the Russian Bank (VTB)".
And the Treasury noted that "the number of state Duma deputies covered by the new sanctions is 12, including Vyacheslav Volodin, a permanent member of the Russian Security Council."
The United States also imposed new sanctions related to North Korea, after US and South Korean officials announced that Pyongyang had used the world's largest intercontinental ballistic missile system in two recent launches.
The sanctions, announced by the US Treasury, target Russian citizens and three Russian entities.