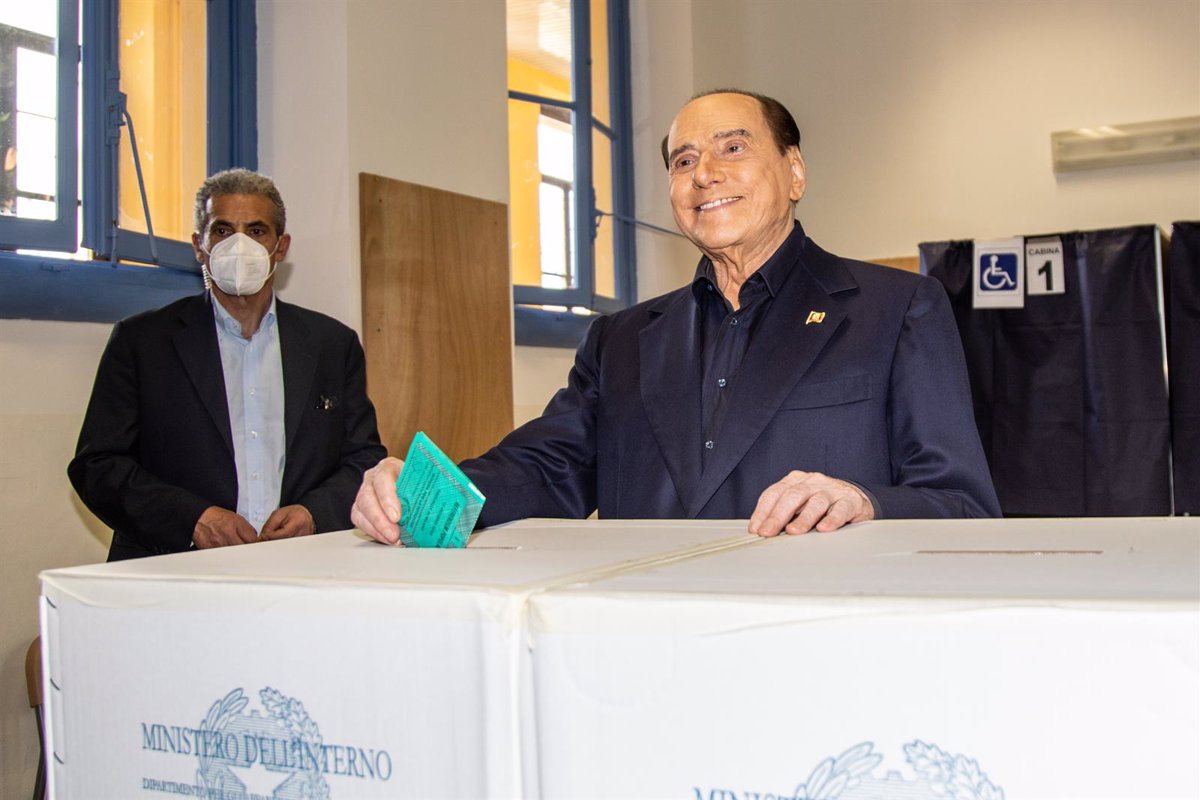 [ad_1]
MADRID, August 10 (EUROPA PRESS) –
Former Italian Prime Minister Silvio Berlusconi has admitted that he "thinks" of standing as a candidate for senator in September's general election, which would mean his return to parliament almost ten years after he was last elected.
"Many people put pressure on me, not only from Forza Italia," Berlusconi said in an interview on public broadcaster, in which he practically confirmed that he was on the Conservative party lists despite the scandals of recent years.
Forza Italia is part of a large right-wing bloc led by Giorgia Meloni's Brothers of Italy and Matteo Salvini's Liga. This potential alliance is listed as a favorite for the election, with Meloni's formation leading the polls.
The leader of the Brothers of Italy has repeatedly claimed her right to lead the future executive, and Berlusconi acknowledged it this Wednesday. The former prime minister has confirmed that the bloc will nominate "whoever gets the most votes" as prime minister. "If it's Gioegia Meloni, I'm convinced that she will be the right person for this difficult task," he added.
Berlusconi's political career has been closely linked in recent years with a series of trials in which he has been charged with numerous crimes, from tax fraud to witness tampering linked to the parties he organized at his Milan villa.
However, no verdict against him has definitively brought him down, and Berlusconi has remained at the helm even after the apparent deterioration in his health, even attempting to become President of Italy earlier this year.
[ad_2]
Source europapress.es