The last training session of the Egyptian team, this Sunday morning, before traveling to Senegal to face the decisive confrontation in the 2022 World Cup qualifiers, witnessed several outstanding scenarios.
Senegal is preparing to host Egypt next Tuesday in the second leg of the African qualifiers for the 2022 World Cup.
The Egyptian team had defeated its guest Senegal, 1-0, in a match played on Friday night, in the first leg of the decisive stage of the African qualifiers for the 2022 World Cup.
The team's last training session, before traveling to Senegal, was attended for the first time by Ali Jabr and Rami Rabia, after they joined the "Pharaohs" camp after the end of the first leg.
The Egyptian team suffers a defensive crisis before the second leg against Senegal due to the injury of Mohamed Abdel Moneim, and the absence of Mahmoud Hamdi Al-Wensh due to the accumulation of yellow cards, which led the Portuguese coach Carlos Queiroz to summon the Ali duo Gabr (Pyramids) and Rami Rabia (Al-Ahly).
Another scene was important and is the most outstanding, which is the psychological state of Mohamed Salah, "the leader of the pharaohs", while he smiled and trusted in the last training, before traveling to Senegal.
Salah had a prominent role in the Egyptian team's goal in the first leg last Friday, which Senegalese defender Salio Ciss scored by mistake into his own goal 4 minutes from time.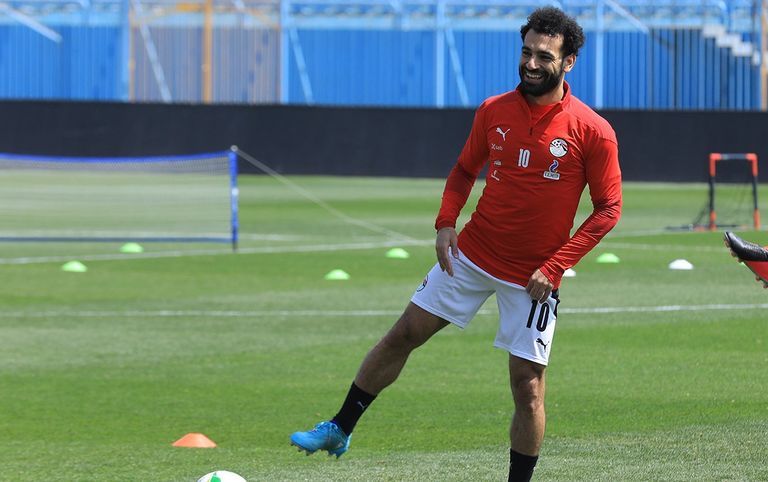 Gamal Allam, president of the Egyptian Football Association, was also one of the most prominent scenarios, as he appeared at the last training session, and sent a message to journalists after the controversy that accompanied his attendance at the previous training session, according to what he said. in press. Statements: "I apologize for the difficulty in covering events in the recent period, but we are focused on qualifying for the 2022 World Cup.
It should be noted that the Egyptian team will travel to Senegal on a private plane from Cairo airport at 4 pm today, Cairo time, for a flight of about nine hours.