With the holy month of Ramadan approaching, many housewives are eager to buy large quantities of garlic to store and use later.

Garlic is one of the vegetables that is included in many recipes in general, and in the holy month in particular, so housewives prepare it and store it in the freezer whole or crushed, to facilitate the task of cooking in you fast
Freezing garlic allows it to last for several months without the risk of spoilage or food poisoning caused by a bacteria called Clostridium botulinum.
Peeled or crushed garlic can keep for several weeks in the freezer, while whole garlic can last 6 months. Simply smell the garlic and take a good look at it after thawing. If it looks and smells normal, it is safe to eat.
On the occasion of the holy month of Ramadan, the following report provides housewives with methods to store and freeze garlic for holy month recipes, according to the "master class" website.
Storing heads of garlic in the freezer
Housewives' preferences differ from woman to woman, as some prefer to store garlic cloves themselves, placing whole cloves in freezer bags, sealing them, and then placing them in the freezer.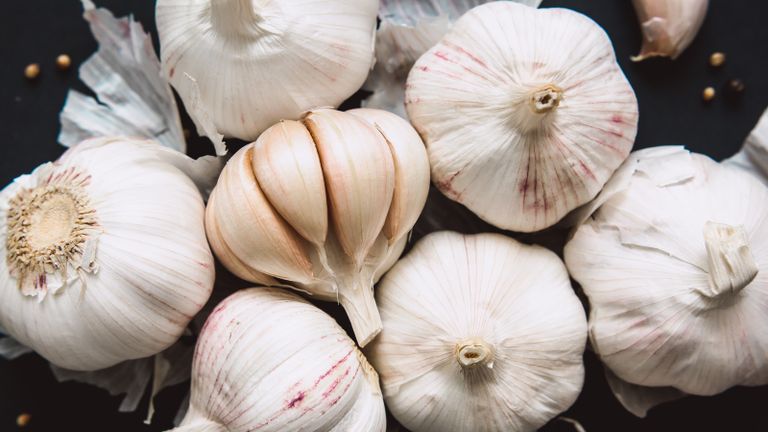 When using this method, it is recommended to choose garlic bulbs that are firm, dry and without signs of rot.
Storage of peeled garlic cloves
To reduce food preparation time in Ramadan, garlic cloves can be peeled before freezing.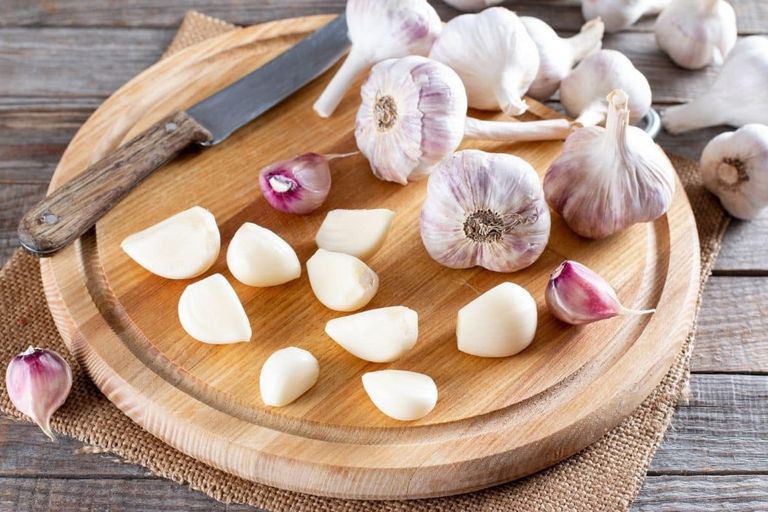 For this step, you must wash the garlic well, let it dry in a dark and moisture-free place for about a week, then peel the cloves separately at room temperature, then place them in a plastic sheet or aluminum foil with a complete wrap. well tightened and then place it in freezer bags for added protection, then close the bag after emptying it of as much air as possible and place it in the freezer.
Storing minced garlic
Minced garlic can be frozen using the same method used to peel the cloves, but the only difference is that the garlic is finely minced or crushed in a garlic press before freezing.
Freeze garlic paste cubes
Garlic paste can be made in a food processor by mixing 1 tablespoon of olive oil for each whole head of garlic.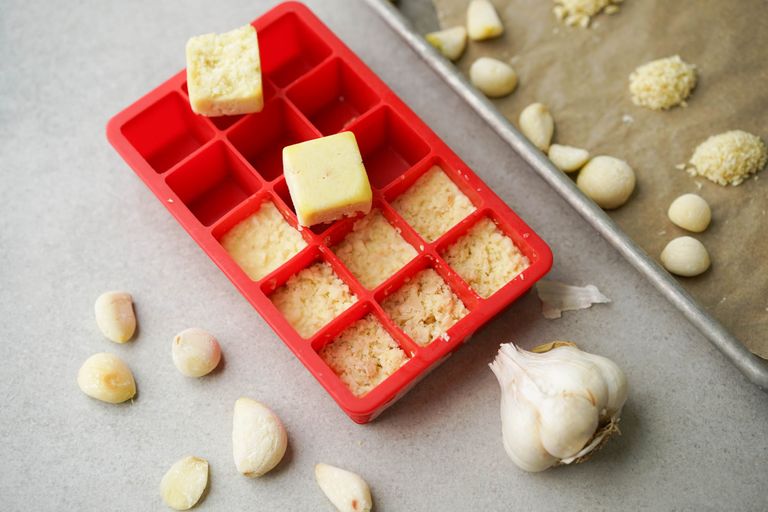 Once you have the garlic paste, place it in ice cube containers, then place it in the freezer for 2-3 hours.
Next comes the step of taking the frozen garlic cubes out of the freezer, transferring them to the designated freezer bags and sealing them tightly.