[ad_1]
Barbara Meier is currently dealing with two exciting short stories. On the one hand, she is expecting her second child and, on the other hand, the second "Grüner Knopf" certified collection with Lidl is coming onto the market. We spoke to the model about sustainability, pregnancy and maternity wear.
GALA: You have been a textile ambassador for the "Green Button" initiative since 2019. Do you also make sure that you only wear sustainably produced fashion in your private life? Also with your daughter?
Barbara Meier: I am careful, yes. Me too. But in fact it is still not so easy. There are areas where sustainable fashion is wonderful, in others it's a bit more difficult. It's also one of the reasons why I was so happy to be able to do fashion myself. Because I can bring my ideas and what I was missing. With my daughter it was important for me from the start because I have always been interested in sustainable fashion and of course I know how bad things are for workers and how bad the environmental pollution is. catastrophic. But I think with a child you also know that the toxins are then directly on the skin. It doesn't really matter to you personally, but you think about it quite differently with a child.
I still have a lot for the little one from my first collection, things are still modern. She even puts on the boy's pants.
Can you and Marie-Thérèse soon be seen in a partner look? Do you have a favorite piece from the collection?
We had already been seen in a partner look last year. But now she is already two years old and wants to help decide what to wear. She really has an opinion. I didn't think so, but if I wear my blue floral dress from the latest collection for example, then she wants to wear hers too. You can tell, she realizes it's the same fabric, same color. And then she often wins. I still think it's very cute right now. When she's a few years older, she probably won't want that anymore.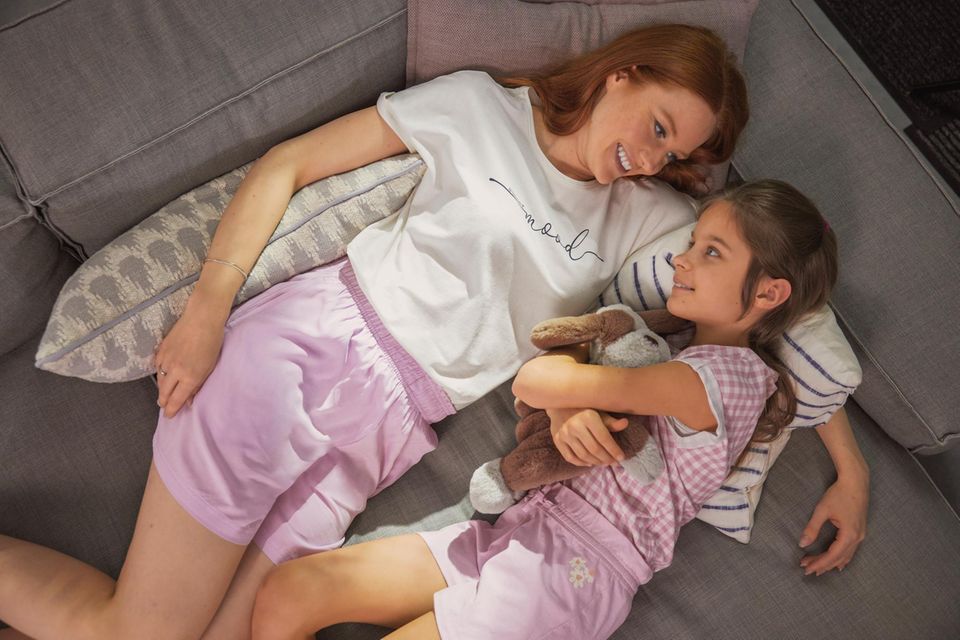 There's a shirt that says "This kid is… 100% awesome at all times" – Does that apply to your daughter too?
100% awesome? Of course (laughs)! My daughter is very easy to care for. She is very easy going, she sleeps very well, she had no problem teething. Everything is very, very relaxed with her. But I'm also a very relaxed mother. But of course, she begins to have a mind of her own. It makes my job more difficult. But it's pretty "great". When a child knows what he wants.
You recently announced your second pregnancy. Is there also a beautiful maternity fashion that is sustainable, or is it rather difficult to find something in this area?
I try to buy as few maternity clothes as possible. I have next to nothing at home as my first pregnancy was in lockdown so I was basically just wearing sweatpants. I have a lot of clothes, for example from the first Lidl collection, which I always wear. I try to do that as much as possible. I don't want to buy so many supplements for pregnancy. I try to manage with normal clothes. It's much more durable if I can continue to wear the clothes after pregnancy. Fortunately, times have changed in such a way that you no longer have to hide big baby bumps. Many show their balls and are proud of it, no longer hiding them under Walle clothes.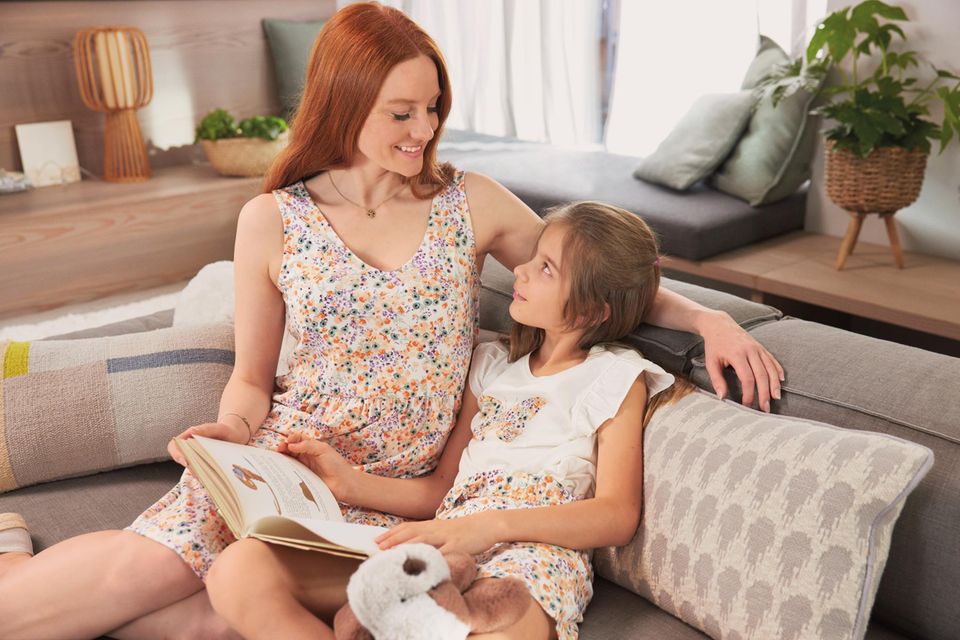 Have you checked out Rihanna's maternity looks? Would it be something for you too?
I think that's cool. If a non-pregnant woman can do it, why not a pregnant woman? I think if you're going to have a more revealing look anyway, why not?! To me, that would probably be kind of weird, because I wasn't that revealing before. I'm just going to stay exactly the same as before pregnancy in terms of the sex appeal factor. Rihanna has worn lingerie looks before, so I think it's cool that she's continuing like this.
The Barbara Meier collection will be available from Monday July 18, 2022 in all Lidl branches and in the Lidl online store.
Jo
Gala
[ad_2]
Source www.gala.de