The Saudi Football Association has closed the curtain on the crisis that has erupted in recent days at the Jeddah club, Al Ittihad, after imposing a new sanction.
And the Saudi daily, Al-Riyadia, said the Saudi Football Association's disciplinary committee decided on Monday to pay a fine. Union Club An amount of 100,000 Saudi riyals, after publishing a statement through the club's official account on the social network "Twitter", which included an attack on the committee.
permission and punishment
The story began after the end of the Al-Ittihad and Al-Hilal Classic in the Saudi League, on March 8, when Hamed Al-Balawi, Executive Director of the Brigadier, came out to launch a strong attack on the refereeing body that was directing the match. . , which ended with the victory of the "leader" 2-1.
In a media interview, Al-Balawi criticized Al-Hilal's match referee for incorrectly calculating a penalty kick that gave Al-Hilal a 2-1 victory over his team, and called on the Saudi Federation to intervene. and select the referees in the big matches.
The Disciplinary Committee responded quickly, announcing the suspension of Hamed Al-Balawi for 4 matches and a fine of 75,000 Saudi Riyals.
A fiery statement from the union
After the decision, the Al-Ittihad club issued an official statement through its Twitter account, which included a strong attack on the Disciplinary Committee, and demanded the dissolution of the committee, calling an extraordinary general assembly to form a new committee.
Al-Ittihad lashed out at the committee for the suspension of Abdul Razzaq Hamdallah, the team's striker, and his deprivation of facing Al-Hilal, after his argument with Farouk Shafi'i, a Damak player the previous day.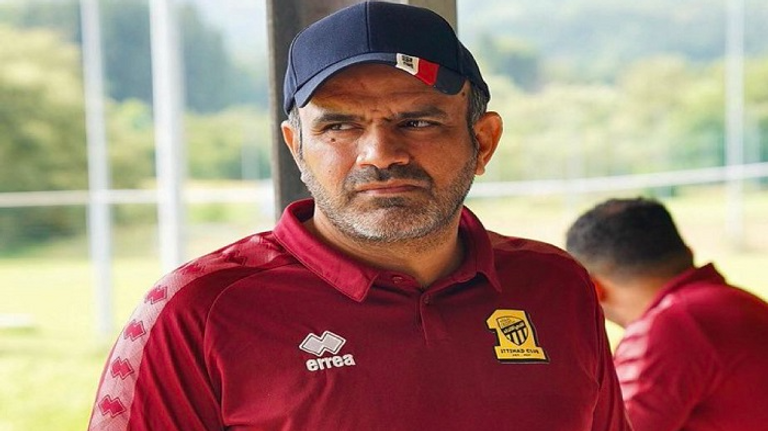 back off and excuse me
Suddenly, the Al-Ittihad club management apologized to the Saudi Arabian Football Association and the Disciplinary Committee, in an official statement via social media.
The Union administration issued a statement last Friday night confirming its full commitment to all decisions of the Disciplinary Committee and their full implementation.
The federal administration highlighted that club officials used to praise the Football Association, specifically the Ethics and Discipline Committee, throughout the season.
new punishment
The Disciplinary Committee of the Saudi Football Association closed the crisis by issuing a new sanction to the federation.
The Disciplinary Committee decided to fine the Al-Ittihad Club in the amount of 100,000 Riyals, for publishing a statement that included abuses and accusations and inciting public opinion towards judicial committees in the Saudi Federation.