The Egyptian singer, Angham, apologized to the public during her concert at the Cairo Opera House, due to recurrent technical problems in the sound.
Angham had to leave the stage twice due to her inability to sing due to sound problems, and the Egyptian star apologized to the audience saying, "Forgive me, I'm sorry, I'm sorry."
During the ceremony, Angham presented a bouquet of his most beautiful songs, including "A Very Special Case", with which he started the concert, as well as the song "A lot of names".
The Opera House had set several conditions for attending the ceremony, including adhering to the proper official dress in the Egyptian Opera House, represented by wearing a "complete suit: jacket + coat".
And he confirmed in the invitation to the ceremony that entry is not allowed without masks, and the commitment to enter through the door designated for sterilization. He also ordered to adhere to the temperature taking procedures by the specialist, and to maintain social distancing and the presence of safe distances between the public.
And the Opera House forbade sitting except for the seat that was reserved and receiving your ticket, and also forbade children under 7 years of age to enter.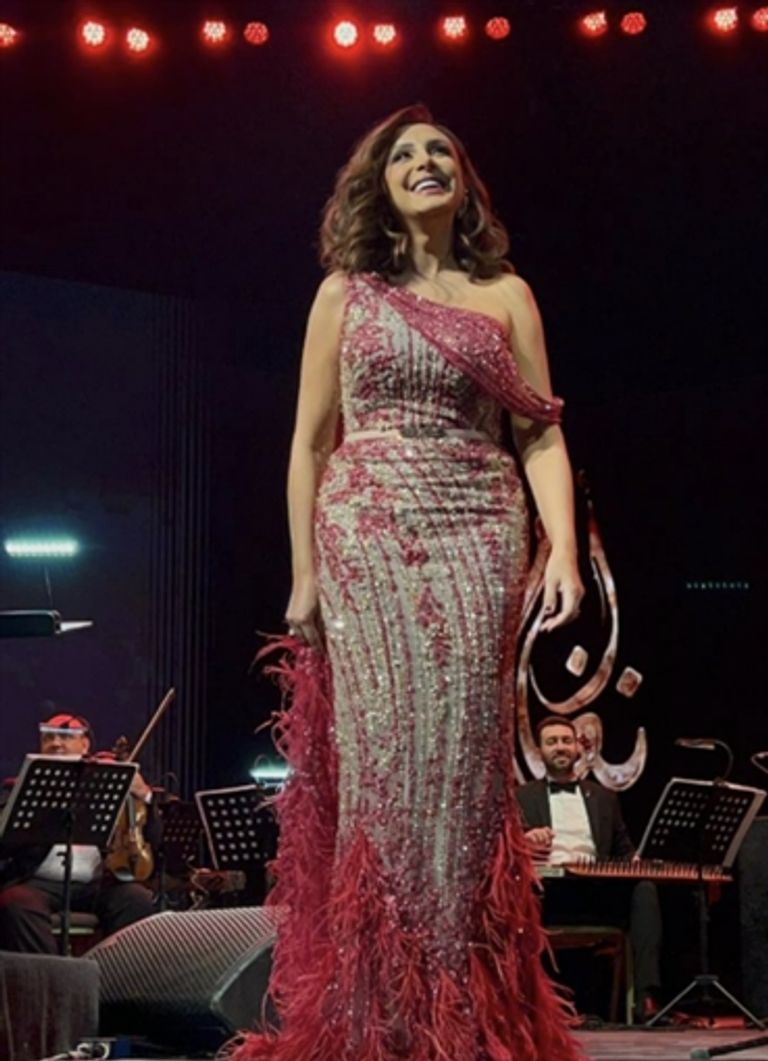 A few days ago, Angham grabbed the attention of social networks, due to a rumor about her marriage to star Hussein Fahmy, which she decided during her last concert in Kuwait.
On the sidelines of the ceremony, Angham said, "I laughed at this rumour," and Hussein Fahmy denied the rumour, while taking part in the Luxor African Film Festival a few days ago.
It should be noted that Angham participates in the 2022 season of the Ramadan series, singing the sequences of the series "Faten Amal Harbi", starring Nelly Karim, Sherif Salama, Muhammad Tharwat, Muhammad Al-Sharnoubi, written by Ibrahim Issa and directed by Command El-Adl.