Córdoba is the province where the participation increases the most, 7.2 points, and Almería, where the least, 1.8%.
SEVILLA, 19 (EUROPE PRESS)
The turnout in the regional elections in Andalusia reached 34.25% up to 2 p.m., 4.33 points more than in the December 2018 elections when it was 29.92%, according to the Minister of the Presidency, Public , data provided Administration and Interior, Elías Bendodo, with 100% of the tables.
The province of Córdoba is the one with the highest turnout up to 2 p.m., with 38.82%, while Huelva is the one that currently has the lowest mobilization of its electorate, with 29.80%.
In the rest of the provinces, the turnout at 2 p.m. was 37.89% in Jaén, 35.51% in Seville, 32.99% in Malaga, 34.94% in Granada, 32.24% in Almería and in Cadiz at 31.17%.
The data is slightly lower than that recorded in Andalusia in the last general elections in November 2019, when the turnout was 35.81% at 14:00.
CÓRDOBA WITH THE HIGHEST CLIMBS AND ALMERÍA WITH THE LOWEST
Córdoba, on the other hand, is the province where voter turnout has increased the most compared to the December 2018 regional elections, with 7.25 points, compared to Almería, which has had the smallest increase, with just 1.83 points.
Broken down by province, 32.24% of eligible voters in Almería have already voted, compared to 30.41% three and a half years ago, an increase of 1.83%.
In Cadiz, 31.17% of the census have already voted, compared to 28.19% in the last autonomous elections, where turnout increased by 2.98%.
In Córdoba, the participation rate already reaches 38.92%, while it was 31.67% in December 2018, increasing the previous record by 7.25%.
In Granada, 34.94% of the voting population has exercised their right to vote so far, which is 3.34% more than almost four years ago when they reached 31.60% at that time.
In Huelva, 29.80% of citizens have already participated, compared to 26.89% in December 2018, an increase of 2.91% in these rates.
In Jaén, 37.89% of voters have already gone to the polls, compared to 30.94% three and a half years ago, increasing turnout by 6.95%.
In Malaga, 32.99% of eligible voters have already cast their ballots, up from 29.84% in previous regional elections, an increase of 3.15%.
Finally, a turnout of 35.51% has already been achieved in Seville, compared to 29.88% almost four years ago, which is 5.63% more than in the regional elections of December 2018.
678865.1.260.149.20220619141513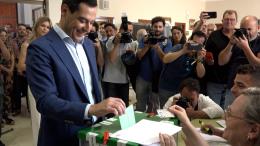 Source europapress.es